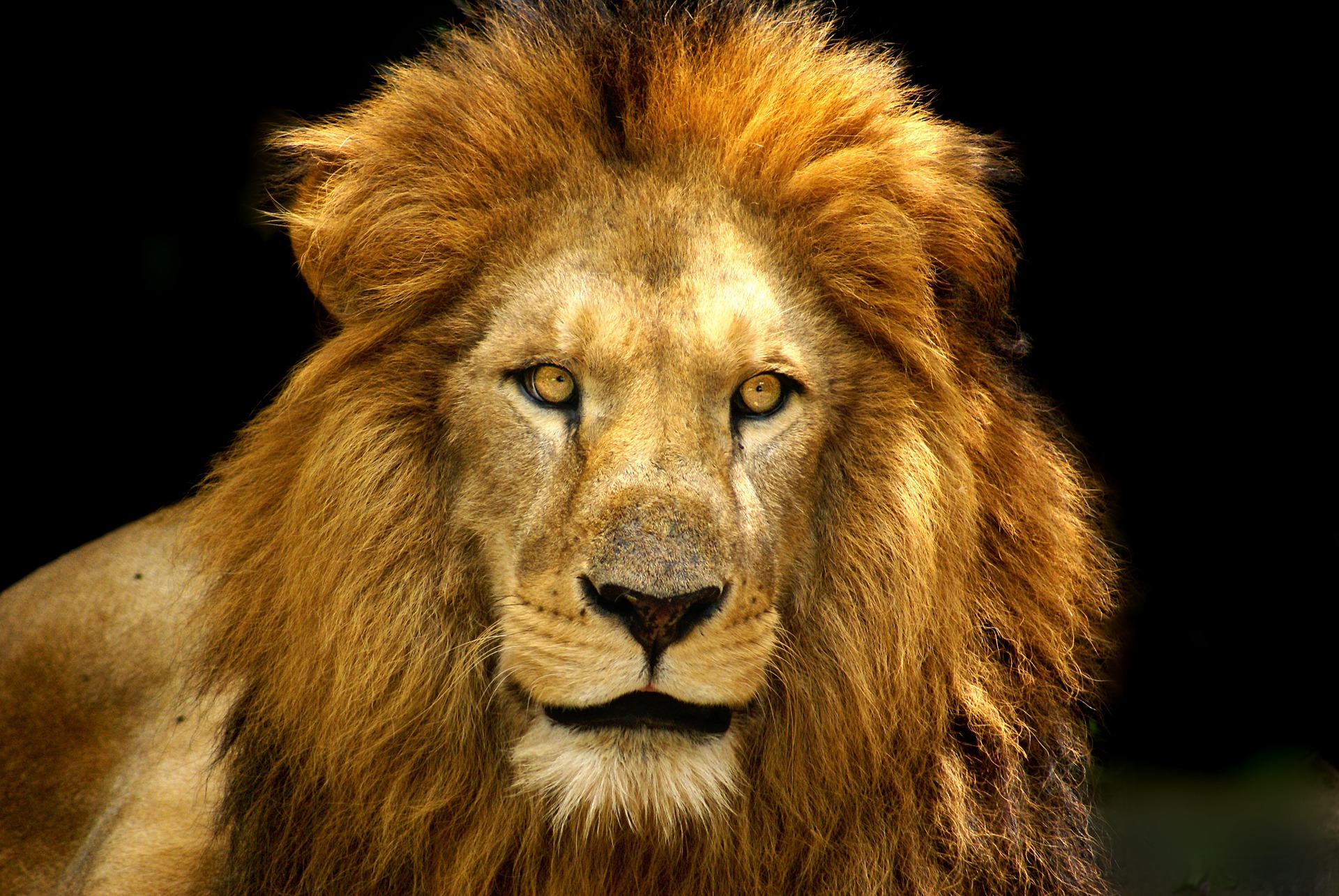 If you don't want to waste any time and would like to buy my book "Dominant Discipline" immediately, click here to get it now for only $14.99.
However, if you're unsure if it's the right book for you, read this article to the end so you can decide for yourself.
Disicipline isn't for everybody.
It's ONLY for men who are SERIOUS and READY to change their lives.
Nothing provides you a GREATER return on investment than developing discipline. 
Why?
Because discipline guarantees success.
Let me explain…
When you do what's necessary, when you need to do it, whether you feel like it or not, you get results.
For example, if you get up earlier every morning to go on an hour walk while listening to a personal development book, your life will improve.
It's inevitable.
You'll become smarter, healthier, have better moods, sleep better, decrease stress, live longer and be happier.
The list of benefits is endless.
With that said, the list of benefits is POINTLESS unless you actually walk every morning.
Right?
So, how do you guarantee you go on a daily walk?
Discipline.
Discipline is the only thing that guarantees you take action.
When you lack discipline, you allow your subconscious-mind to take over.
Here's the reality…
Your subconscious-mind comes up with a million reasons as to why you shouldn't do something.
For example, if you're trying to lose weight, your subconscious-mind will tell you:
"You're tired, don't workout today"

"You deserve to take a break from dieting, you've been doing good. Go ahead and order a pizza."

"This diet is making you lose muscle, it's better to quit now and remain overweight."

"You're hungry so that means that this diet isn't good for you."
Are you following me?
Your subconscious-mind works hard, VERY HARD, to keep you from changing.
It despises change because its job is to keep you comfortable and complacent.
The subconscious-mind wants everything in your life to remain the same, so it persuades you to avoid taking any risks.
Now I know what you might be thinking:
"How is doing something that's good for me considered a risk?"
Here's how…
Your subconscious-mind doesn't know the difference between good and bad, my friend.
All it knows is that if you're doing a new behavior, it must convince you to STOP!
This is primal and hard-wired into your brain.
You must discipline yourself to do something until your subconscious-mind gives in and says:
"OK, this is part of who this person is. Let's not fight them on it anymore."
Makes sense?
The moral of the story is that change requires action, effort, and determination.
The only way for you to bypass your subconscious-mind is to develop discipline, not by reading a motivational book or by watching an uplifting video on YouTube.
"Motivation" and "uplifting" are temporary…discipline is FOREVER!
Below are the 10 benefits you'll experience after developing discipline.
1) Continuous growth 
A disciplined person continuously grows stronger physically, mentally, and financially.
Since discipline allows you to bypass your subconscious-mind, you'll never skip a day.
What does that mean exactly?
It means that you will never skip a workout, skip reading an hour daily, skip working towards your financial goals, etc.
People who lack discipline REPEATEDELY skip days.
In fact, many people skip weeks, months and years!
Every heard someone say, "I haven't exercised in years. I need to get back into it"?
If so, you were face to face with a person who lacked discipline.
One of my favorite quotes is by former basketball coach, Pat Riley:
"If you're not getting better, you're getting worse."
In other words, disciplined people improve, while undisciplined people get worse.
It's that simple.
2) Guaranteed improvement
It takes approximately 10,000 hours of practice to master a skill.
How do you guarantee you reach those 10,000 hours?
Discipline.
Pause for a moment and imagine what would happen if you mastered a skill.
Let's say that skill was copywriting.
Copywriting is one of the HIGHEST paying professions on the internet.
A copywriter creates sales letters that persuade people to buy a product.
Imagine having a product online that sells all on its own.
In other words, your sales letter does all the work.
You can be sleeping, on the beach or jumping off a waterfall in Costa Rica while people all over the world are buying your product.
That's how POWERFUL copywriting is.
Why do you think I've spent COUNTLESS hours studying copywriting, creating products and sales letters?
Now think about this…
How much do you think people will be willing to pay you if you were a master at copywriting?
Exactly.
How much you currently know about copywriting is irrelevant because you'll be a master 10,000 hours from now.
The same concept applies to any other skill.
Any skill that you master can and will make you a lot of money.
Your job is to decide what you enjoy, practice until you master it, and create and sell product or provide a service around that skill.
How will you ensure you follow through with this?
That's right…discipline.
3) Completion of projects
Have you ever started a project and didn't finish it?
If so, I can tell you the reason why…
You lack discipline.
A person who lacks discipline is easily distracted and pulled away from projects.
All it takes is an idea, desire, or invitation to do something else instead of working towards thier project, and they fall victim.
When you're disciplined, nothing can stop or distract you.
You finish everything you start.
Imagine how much you would achieve in life if you completed every project you started.
What if you made the decision right now that you were going to learn how to make $100 every day on the internet and not quit until it was a reality?
Making $100 per day on the internet in today's day and age is so easy that it's a joke.
Why?
BECAUSE EVERYTHING AND EVERYONE IS ONLINE!
What would an extra $100 per day do for you?
What would achieving any project you want to achieve do for you?
Think about it…
It all starts with discipline, my friend.
4) Positive attitude
Discipline provides satisfaction.
By constantly achieving new things and getting the results you want, you automatically acquire a positive attitude.
A negative attitude comes from dissatisfaction and lack of achievement in life.
Disciplined people constantly experience the high that comes from progress.
We humans need to continuously experience achievement.
This has to do with our "Esteem needs" from the hierarchy of needs.
The moment you stop achieving new things is when dissatisfaction in life begins.
Ever wonder why rich people continue to work?
"Achievement" is one hell of a HIGH!
You might believe that if you woke up rich tomorrow morning, you would never work another day in your life.
This would quickly change once 3-6 months go by and you find yourself bored, not useful, and borderline depressed.
It might not make sense to you now, but trust me that it will.
5) Confidence
Discipline boosts your confidence very quickly.
The reason why is simple: You make FAST progress!
When you realize that you literally can achieve ANYTHING you discipline yourself to do, you feel unstoppable.
Do you think that feeling unstoppable would increase your confidence?
Easy answer.
If you're like most men, you want these three things:
Guess what?
Regardless of who you are, what you have, or what you know – you can have all three!
How?
If you guessed "discipline", you're beginning to catch on.
Being discipline allowed me to achieve success with women, money and my health.
…And I wrote these three books to prove it.
6) Self-respect
A disciplined person can do and have whatever they want.
They don't need or demand anything from anyone.
As a result, they never tolerate disrespect from anyone.
People who tolerate disrespect do so out of fear.
They fear not being accepted, confrontation, embarrassment, etc.
The most anyone should ever disrespect you is once.
Think about that last sentence until it makes sense.
7) Health
Let's face it, you're not always going to want to eat the best foods for your body, or want to exercise.
It's normal.
But if you discipline yourself to do so, your health is guaranteed to improve and possibly reach it's pinnacle.
Disciplined people don't skip workouts or healthy meals.
Sure, they allow themselves a cheat day on the regular to take a physical and mental break.
However, unless it's their cheat day, it's very unlikely for them to skip a healthy meal or workout.
Close your eyes and imagine the body you'd love to have.
What's going to get you that body?
I think you know the answer by now.
8) Financial success
After reading the book, The Millionaire Fastlane, I knew two things:
Anyone who can read and write can become rich

Only those who do the work and are disciplined will become rich
You want the truth on how to become rich?
OK, here it is…
Create a ton of value for people and charge them 10% of what that value is worth.
Listen to me…
Everything that anyone needs, wants to learn about, or get better at, already exists.
You don't necessarily need to invent anything knew to have financial success.
Instead, show people how to get the results they want in the easiest and fastest way possible.
You do this by researching and condensing the information they need to achieve the goal they want.
Read that last sentence again.
In fact, write it on a paper and post it on your bathroom mirror.
People LOVE pay BIG money for convenience.
All you need to do is condense the information as much as possible so that it can be easily read and applied.
All of my eBooks are JAM-PACKED with value.
Each one took me many months to write, and now I get to sit back and watch one sale roll in after another.
There's no way in hell that this would've be possible without discipline.
Period.
9) Self-belief
There's no doubt it, if you achieve more, you'll believe more.
Every time you accomplish a goal, your self-belief increases.
This leads you to setting and achieving bigger goals.
Eventually, you achieve a goal that's so BIG that your self-belief SKYROCKETS!
It's in this moment that you realize how you've been held back your entire life for one reason.
…Lack of discipline
10) Happiness
Last, but most importantly is happiness.
Discipline people are happy people.
Let's review the 9 things we just discussed in this article and tell me honestly, would you be happy if you:
experienced continuous growth

constantly improved

completed all your goals and projects

had a positive attitude

increased your confidence 

developed self-respect

improved your health 

had financial success

increased your self-belief
The answer is obvious.
There's no way around it…if you truly want the BEST out of life, you must develop discipline.
And the best time to start is RIGHT NOW!
My book "Dominant Discipline" is the BEST discipline book on the market.
Inside, you're going to learn the 12 powerful habits that DRASTICALLY improve your health, productivity, and financial success.
These are the disciplined habits that I swear by.
Buy it now so you can watch yourself transform into a happier, healthier, more productive, and successful version of yourself.
Yesterday is gone and tomorrow will be too late.
-Alexander Writer