Before we begin, I want to make one thing clear…
In this article, we're discussing why every man must have a flat stomach, not why he must have abs.
See the difference?
While having ripped abs looks great, it's unnecessary and difficult to maintain.
On the flip side, maintaining a flat stomach is feasible.
Why?
Because you can get away with gaining a few pounds without it being noticeable.
This allows you to indulge every so often.
After all, there will be weeks where you eat bigger servings of food and skip exercising.
It's fine.
You're human, not a robot…go ahead and relax.
I have a cheat day every Sunday and still maintain my flat stomach.
One day a week doesn't hurt you.
In fact, it makes choosing healthy foods the other 6 days a breeze.
What do you think would happen if I NEVER allowed myself a cheat day?
I'd probably go on one of those crazy food binges and gain a ton of weight.
You can take a break even so often to relax and eat a little more than usual.
But, only if it's a break, not a permanent thing.
The goal is to maintain a flat stomach year round so you can enjoy the 10 benefits I'm about to share with you.
Let's begin!
1) Comfortable
It's no secret that men with a flat stomach feel great.
Everything about their day is much more comfortable.
Walking, sitting and sleeping feels much better because of their flat stomach.
"Fat" makes you uncomfortable because you're forced to drag the extra weight around all day.
If you've ever worked a job where you're required to tuck your shirt in, you know how uncomfortable the extra weight can be.
Not only does it look bad when you sit down, but it pulls your upper body forward resulting in poor posture.
Eventually, the backaches will begin. (They sure did for me)
What happens when you achieve a flat stomach?
The dragging, poor posture, and backaches stop; and the comfort begins.
Trust me.
2) Clothes fit better
One of the TOP benefits of having a flat stomach is how great you look in clothes.
Whether you're wearing a name brand shirt or a shirt from Old Navy, you'll look great.
Nothing looks worse than a shirt that's hanging onto your love handles, gut, and man boobs.
A flat stomach allows the shirt to fit you just right so you can look great regardless of where you shop.
Now, don't get me wrong, different brands look better than others.
However, my point here is that you'll look great regardless of the shirts designer.
3) Discipline
A flat stomach SCREAMS discipline.
Everyone knows the work that goes into achieving and maintaining a flat stomach.
Whether you choose to agree with me or not, people perceive you differently when you're thin.
Whenever I see a man lacking a flat stomach, I instantly accuse him of lacking discipline.
I have no right to accuse anyone of anything, and I have to honest, I feel like an asshole whenever I catch myself doing it.
But, regardless of how bad I feel for doing it, the reality is that I'm right.
He lacks discipline.
I know it, he knows it, and the rest of the world knows it.
4) Confidence
Do you want to SKYROCKET your confidence?
Start burning fat RIGHT NOW!
I'm serious, as soon as you're done reading this article, take your first step towards a flat stomach.
You won't believe how much the way you talk, think and act change when you achieve a flat stomach.
Why?
Easy answer: You feel in control.
A man who doesn't feel in control cannot be confident.
Period.
5) Live longer
It's a fact that the less fat you have on your body, the longer you'll live.
I don't know about you but I want to live as LONG AS POSSIBLE!
My goal is to be an old man who still has the energy to run around with his grand kids.
I want to wake-up every day with the ambition and will to get out the house.
I'm currently 30 years old, and I know that if I don't maintain my flat stomach now, I'm going to pay for it in the future.
6) More energy
The less weight you carry around, the more efficient your body works.
As a result, you'll have more energy compared to someone with excess fat.
Actor, Matthew McConaughey, got incredibly thin for the movie Dallas Buyers Club.
He got down to 143 lbs!
For a man of his height (6'0), that's SCARY thin.
He mentioned in an interview that he had amazing energy at that weight.
Go figure.
Am I telling you to get down to a scary weight like Matthew?
No.
All you need to is a flat stomach so you can enjoy more energy.
Once you experience the increase in energy, you'll never look back.
Ever heard the saying "Nothing taste as good as skinny feels?"
Guess what? It's true.
7) Sex appeal
Whether you're single, dating, or married, you'll want to have and maintain your sex appeal.
A flat stomach is a turn-on for woman because it instantly indicates good health, discipline and self-control.
Women don't need to see you without your shirt on to know if you have a flat stomach.
Remember what we discussed earlier about how your clothes fits?
Well, that's how women know.
She might not be able to tell whether you have abs or not, but she'll know your stomach is flat is sexy.
8) Makes shopping easy
When I lacked a flat stomach, shopping was frustrating.
Shirts would never fit right.
No matter where I bought it, it never looked good on me.
A medium-sized shirt was too tight around my stomach, drawing attention to my love handles and gut.
A large-sized shirt would fit me baggy.
Finding the "perfect fit" felt impossible.
As soon as I lost weight and my stomach turned flat, shopping became EASY!
Today, just about any medium shirt fits and look great on me.
9) Self-respect
Look man, if I could get away with it, I'd eat pancakes every day for breakfast, pizza for lunch, burgers with fries for dinner, and cinnamon rolls for dessert.
…And who am I kidding, I'd probably have a Snickers bar or Oreo cookies in between those meals.
But you know what?
I have self-respect.
I refuse to let myself go by eating whatever I want, whenever I want.
Anyone who's overweight can't hide the fact that they lack self-respect.
What is self-respect exactly?
Avoiding temptation at all cost, regardless of hard it may be.
Like I mentioned earlier, you can indulge in your favorite foods every so often and maintain your flat stomach.
But remember, as soon as "every so often" becomes "always", your self-respect is GONE!
10) Because it's easy
Do you know that getting a flat stomach is EASY?
It really is.
What makes it hard for most people?
The wrong information.
I'll let you in on a little secret.
Fitness industries are trying to KEEP YOU from losing weight.
Why?
Because if everyone had a flat stomach, fitness industries would lose BILLIONS of dollars in profits annually.
As long as you (and everyone else) is overweight, they can sell you MORE of their "magic" diet foods, powders, and supplements.
YOU DON'T NEED ANY OF THAT!
Sure, you'll have to make a few minor changes to your eating habits initially just so you can get to your goal weight.
In my case, I had to stop eating fast food all the time.
I picked up the bad habit during my college years.
But now that I have a flat stomach, I can get away with eating fast food sometimes and not worry about it.
Remember that you can eat your favorite foods and keep the weight off.
You just need to learn how to do it correctly.
Inside my book, I'll teach you everything you need to know.  
Click here for more information.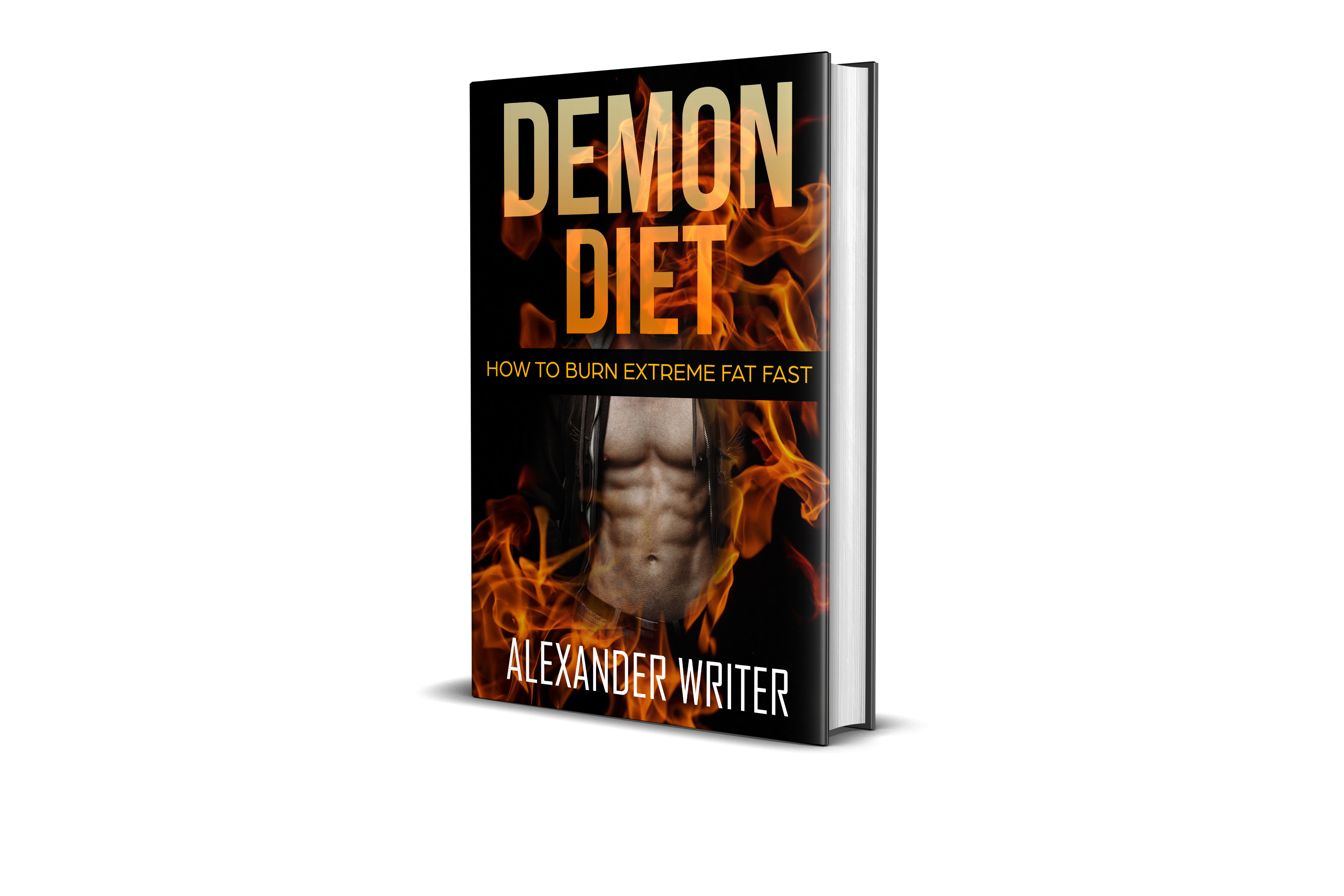 Talk soon,
-Alexander Writer