Have you heard of Fiverr?
What an amazing company that's putting money in people's pockets all over the world.
Fiverr allows you to offer or hire people online for services.  
There are many options to choose from.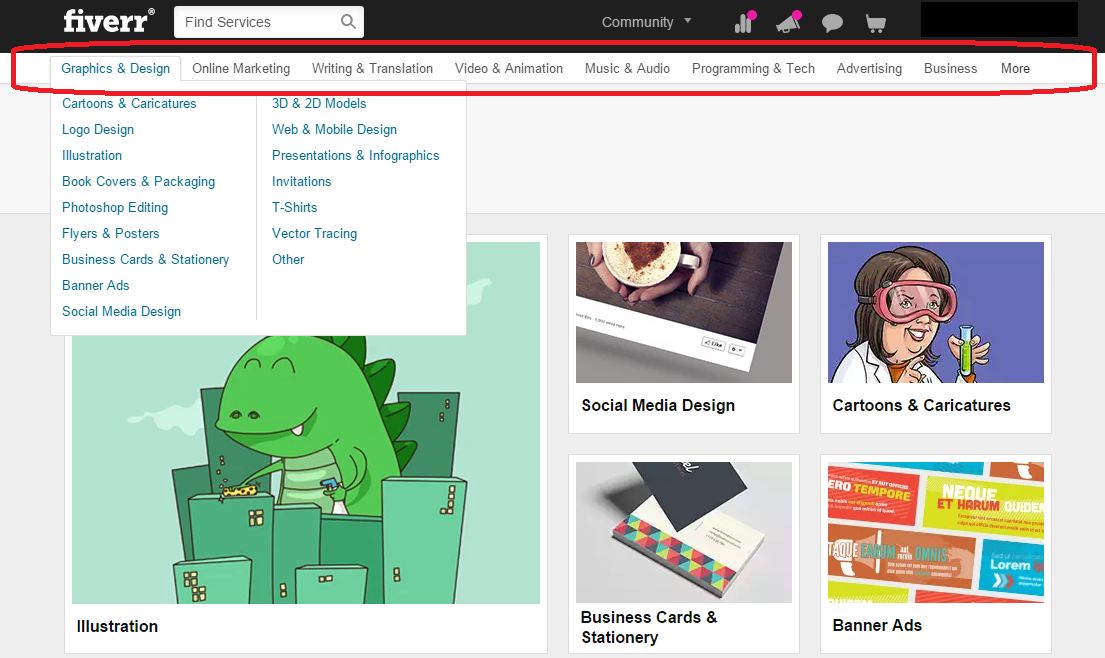 Fiverr is 100% FREE to join.
However, they charge you 20% of each job you complete.
Not a big deal…
You know me, I don't like to waste any time.
Let's get right into how you can begin making money FAST with Fiverr.
1) Convert Ebooks
Maybe you have a skill you can offer on Fiverr, but if you don't, don't worry, I got you covered!
The first thing you're going to learn (if you don't know how to already) is how to convert eBooks from Word doc. to PDF.
Many people on Fiverr offer this service for $5.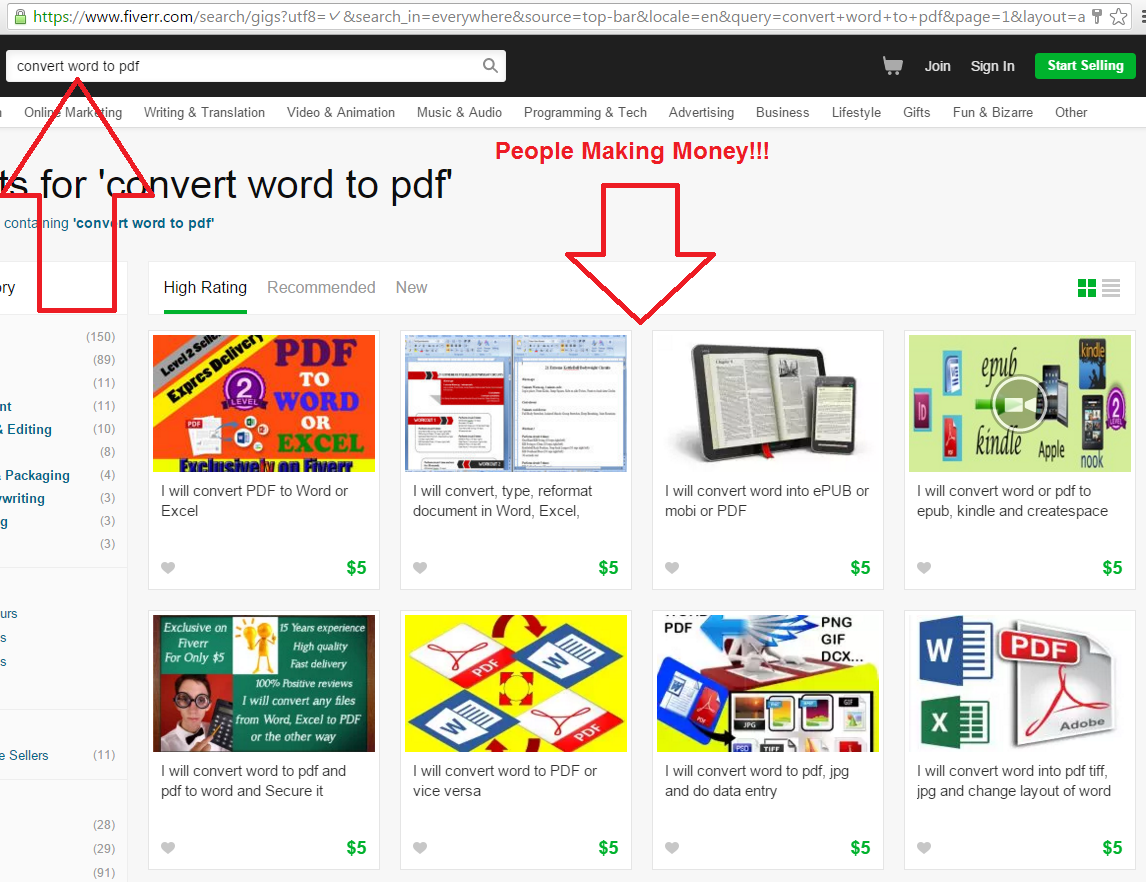 It's the EASIEST thing in the world and takes less than 5 minutes.
However, there are many people who'd rather just pay someone instead of learning how to do it themselves.
Well, if you want to put money in your pocket, you'll study the article I'll link to at the end.
In it, I teach you how to convert eBooks from Word. to PDF, as well as how to create a clickable table of contents.
The clickable table of contents is something you can offer readers as a Bonus.
You can either give the bonus away for free or at an additional cost.
I've seen many people offer the clickable table of contents for an additional $5.
Fiverr allows you to offer up sells to buyers.
An order that initially started at $5 can turn into $20 VERY quickly!
You can also offer to create a Footer (also included in the article) to include the page number and book title at the end of every page.
That's also incredibly quick and easy to do.
Let's first learn how to create your Fiverr account.
2) Create Fiverr Account
Simply go to Fiverr.com and click 'Join'.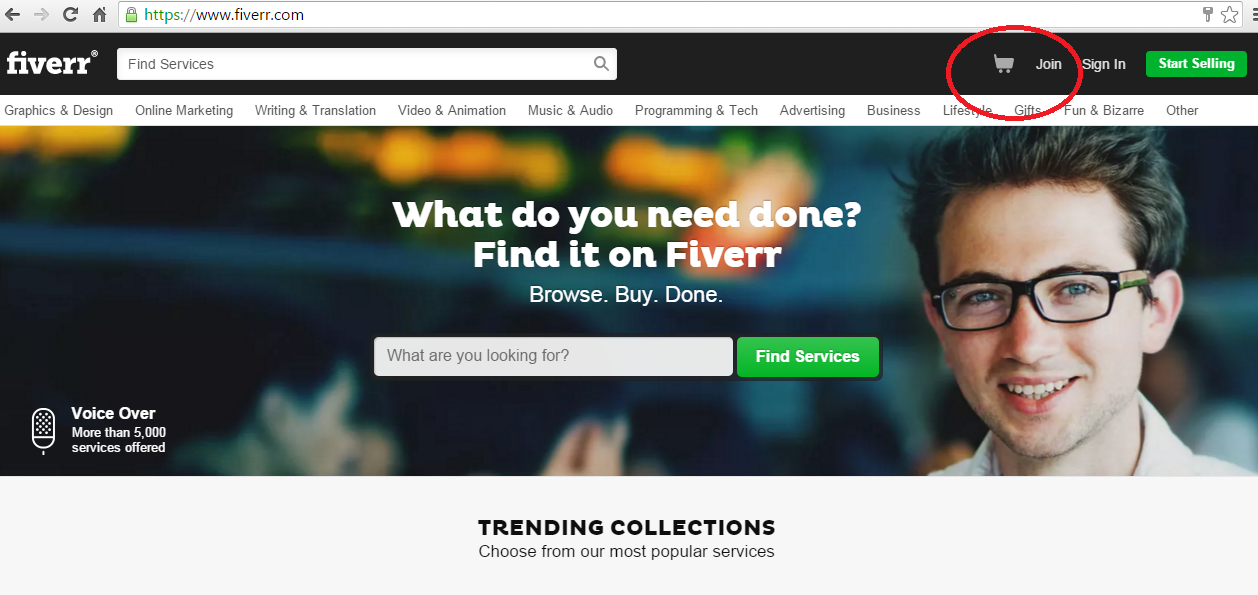 Enter your email and click continue.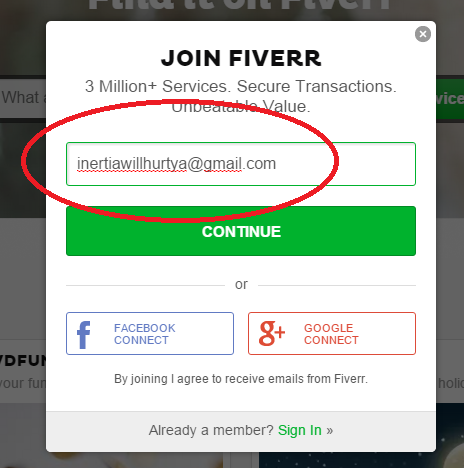 Choose a username, password, and click 'Join'.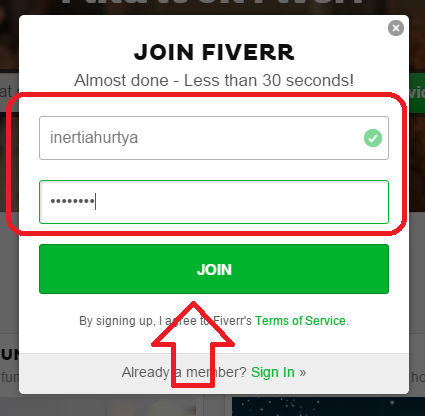 You'll be asked to confirm your email and activate your account.

Head over to your email and activate it.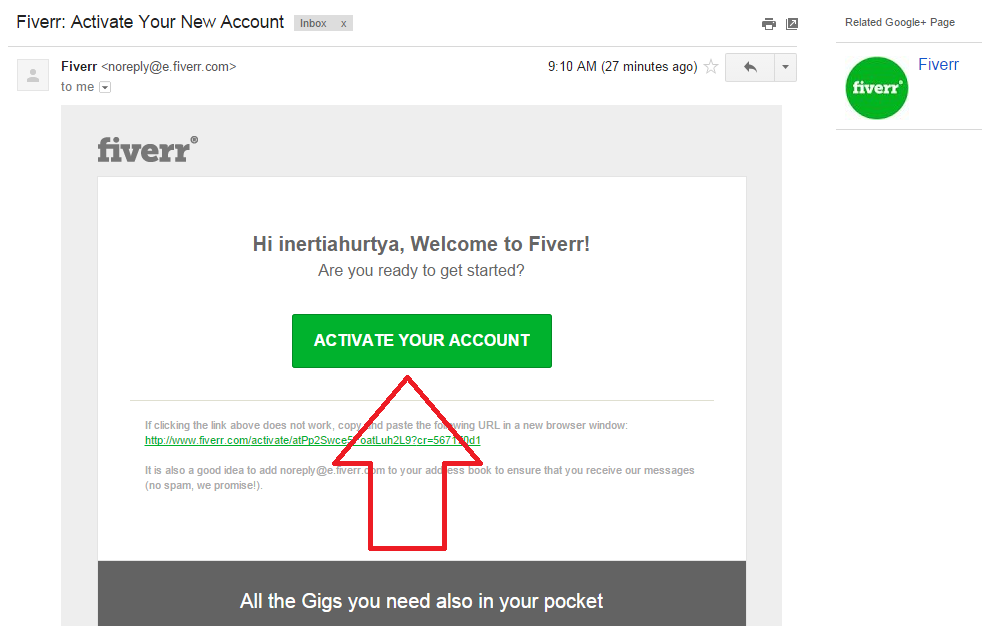 Return to Fiverr, click your username on the upper right, and click 'Start Selling'.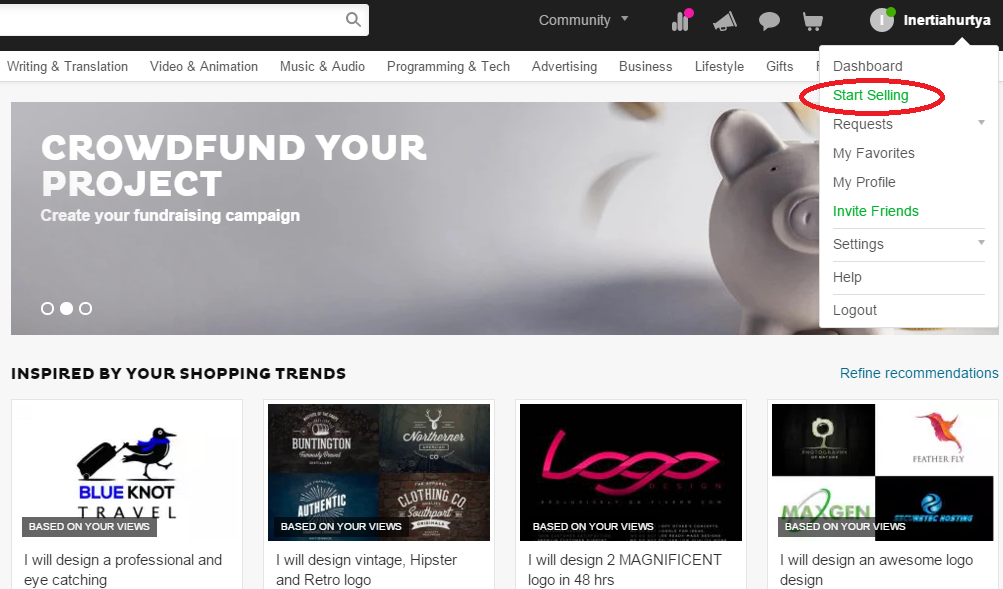 Click 'Create a Gig'.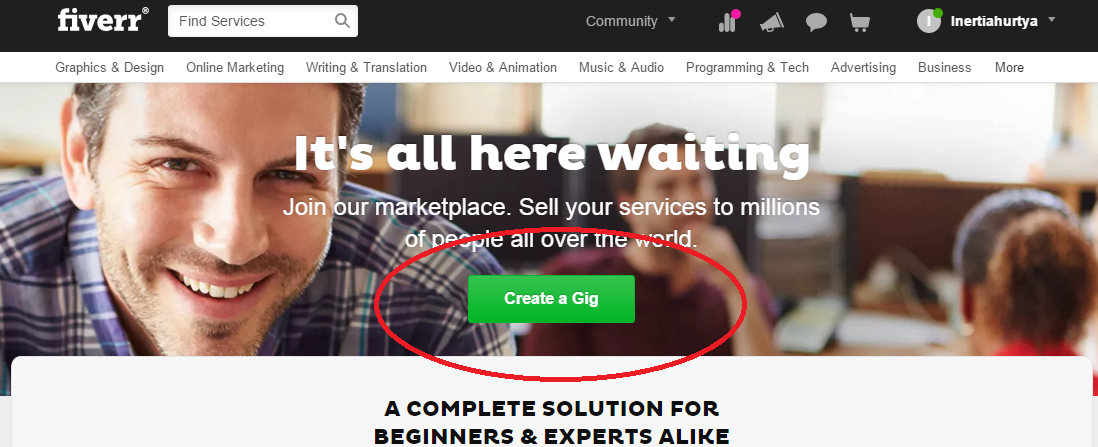 Enter your gig title and change the category section to 'Programming & Tech and 'Convert Files'.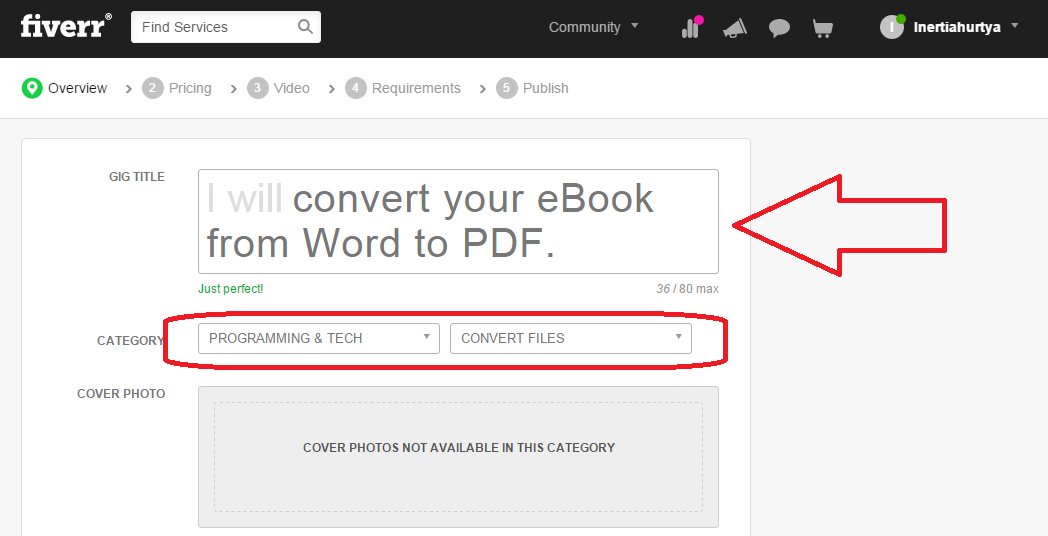 Enter a detailed description of what you'll be offering the buyer. Explain why they should trust you with their eBook and ensure them you know how to properly convert it to PDF.
On the Gig Metdata, enter 'Doc' in the Convert from section and 'PDF' in the Convert to section.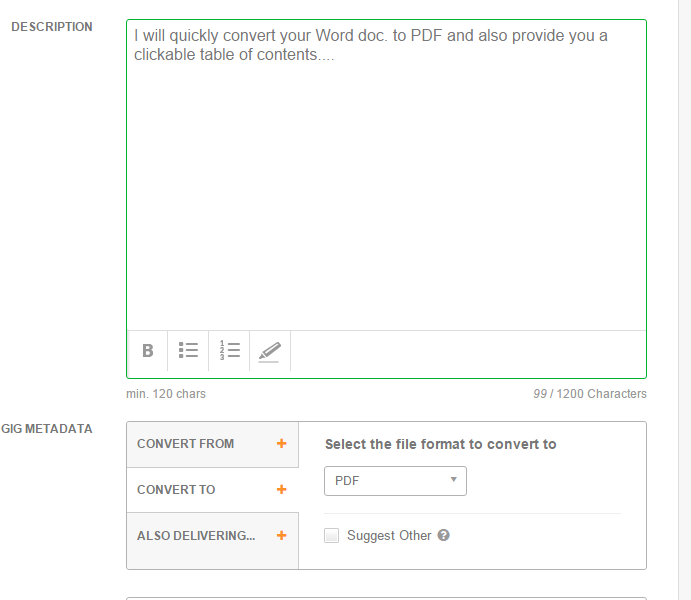 From there, everything else is quick and easy.
Once you're done, you'll be asked to publish your gig.
Now let's talk about how to start getting work and begin putting money in your pocket.
3) Getting Work
It shouldn't be long before you receive a job request.
In case you haven't heard, the eBook industry is BOOMING!
There are many, MANY eBooks published daily.
In other words, this converting gig is in high demand.
However, since you're new, I recommend you search for jobs posted by other people so you can come to them with your services.
Click on 'Buyers Requests' to find jobs.

Your goal here is to find people before they go and find someone instead.
Many people have a lot of different gigs they need completed, and instead of contacting a TON of people on Fiverr, they simply advertise what they need done and let the sellers come to them.
…That's where YOU come in!
Every job you complete will allow people to rate you.
The more jobs you complete, the more ratings you'll get.
The more ratings you get, the higher Fiverr ranks you.
The best way to get good ratings is to complete the gig quickly and deliver it in great quality.
Action Steps:
Create Fiverr Account

Create Gig

Get to work

Put money in your pocket
Questions?
Remember, this is just ONE of the MANY gigs you can offer on Fiverr.
Look at the available services on Fiverr to see what other skill you have and can offer people.
And here's a little bonus tip…
Most of the gigs on Fiverr aren't hard to learn.
The more you learn, the more gigs you can offer, and the more money you can make.
I have a friend who's bilingual and does translation gigs on Fiverr.
See how easy making extra money online can be?
OK, get ready because I'm about to yell a little bit…
STOP WASTING TIME, TAKE ACTION, AND PUT MONEY IN YOUR POCKET…NOW!!!
You can thank me later.
Talk soon,
-Alex
PS – Download my NEWEST book "How To Make $100 Every Day On The Internet" because it's going to show you my ALL my proven ways to make money online.