This guide serves one purpose and one purpose only: Burn Body Fat
Whoever follows it will have fat melting off their body like wax off a candle.
This guide is for anyone who's disciplined and serious about making a drastic change in a short amount of time.

If you're NOT both of these things, stop reading now. 
Remember, everything in life worth having requires sacrifice.
Let's begin, shall we?
A Month In The Life Of Alex



The last 30 days have been intense as I've been working my ass off!
I have a ton of different projects going on, including my eBook.
If you've read my other articles, you know how I am about ONLY releasing quality content.
Since this is an entire book I'm putting together, I'm putting my heart and soul into it.
Same thing goes for my other projects.
Hanging out with friends? Watching my favorite shows? Going to the gym?

NO.
Working hard? Drinking coffee? Eating?
You bet!

As you can see, I made one very bad mistake – I stopped working out.
Between working 14-16 hour days, lack of exercise, and living a quick and easy food lifestyle; I put on weight.
My diet consisted mostly of takeout.
So much takeout in fact, I made new friends from all the repeat deliveries to my place.
I recommend you order from Jimmy Johns if you want a good sandwich (on your "cheat day" of course) as well as free and fast delivery.

My food choices this past month weren't the best.
But you know what?…I didn't care.
I WAS ON A MISSION.
Sometimes you have to give up certain things to focus on ONE goal.
It's still no excuse, I could have made better food choices and worked out a couple times a week.
…But I didn't.
I felt the time spent going to the market and driving to and from the gym was precious time which I could not afford to give up.
Just an excuse on my part?
Maybe.
The moral of the story?
I just wanted to work!
When you become obsessed with your craft, that's when you create magic.
…And creating magic in all of my articles, projects, and eBook is what I'm all about.
Seeing that I was sitting down pretty much the entire day, I put on some fat.
So…
Being the extremist that I am, now that I've I completed my projects (all except my eBook), I've decided to go on a 30 day fat burning plan which I created myself.
I've done this plan before and it worked like a charm.

What you'll need:
steak and eggs diet


jump rope

water and 

black coffee
That's it!

These three things combined will torch fat off your body VERY FAST!

Sounds too good to be true?
Well my friend, it isn't.
The reality is that most things in life are simple, it's just that people LOVE to complicate them.
Why?
I don't know but please tell me if and when you find out.
Anyways….
If I want something, I find the EASIEST and FASTEST way to get it.

And trust me when I tell you that when it comes to burning fat, this plan delivers!
Why It Works
Let's start off with the steak and eggs diet.
Any other diet requires either too much preparation or the whole calorie counting nonsense.
I don't have time for either.

When I do the steak and eggs diet, it makes life simple.
I cook steak for the week and prepare my eggs for the day in under five minutes.
I'm satiated and filled with energy all day.

This diet provides steady energy since there are no energy crashes from the lack of carbohydrates.
The diet consists of fat and protein.
"But Alex, eating fat will make you fat!"
Don't make me laugh, there's plenty of evidence and studies already proving that's all a lie.
"Oh but your cholesterol will go through the roof if you eat so many eggs."
I won't get into it, read the article I wrote and you'll understand why that's simply not true.
You know what's unhealthy and makes you fat?
Eating a bunch of takeout like I did or snacking on all those processed snacks the food industry loves to sell you.
The food industry is so generous that they even include vitamins and minerals in their snacks which obviously makes them "healthy", right?
Haha!…Yeah right!
My favorite are enriched cupcakes….
Unbelievable…
Why Jump Rope
I remember the first time I considered jumping rope.
I didn't think it would be as effective as others claimed.
Boy was I wrong…
Jumping rope is the absolute BEST cardio when your goal is to burn fat.
Many fitness experts and workout channels on YouTube support this claim.
There's PLENTY of other videos besides these available.
Jumping rope is also one of the most popular workouts in the sport of boxing as it helps boxers not only make weight for an upcoming fight, but improve their conditioning, speed, and reflexes.
Below is one of my favorite boxers, Canelo Alvarez.
If you've jumped rope before, you'll know just how intense of a workout it can be.
My workout:
I call it the 60-30-30.
Jump for one minute, for 30 rounds, with 30 seconds rest in between each round.

Grab a towel, my friend, you're going to be drenched in sweat.
No, I'm not going to the gym.
No, I'm not doing a bunch of Crossfit workouts.
I'm keeping things simple.
I'm still very busy with my eBook as well as my blog so I need a plan that isn't too time consuming.
I need something that I can do at home and not put too much thought into.
Once I finish my eBook, I'll go back to the gym.
For now, the goal is to develop a lean and fit body.

The 60-30-30 isn't just challenging, it's also an HIIT workout.

As you may have heard, HIIT workouts help you burn calories even after you're done.

For someone whose goal is to burn fat, burning calories even after their workout is FANTASTIC news.

Jumping for a minute and then resting 30 seconds keeps your heart rate going up and down resulting in an HIIT workout.
If you're new to jumping rope, it might be hard to get your rhythm going.
Don't worry, just keep jumping!
Jumping rope is one of those things you get a little better at each time you do it
Why Water and Black Coffee Only
Last, I'll only be drinking water and black coffee.

That means no milk, juice, energy drinks, protein shakes, and obviously, no alcohol. (Except on the cheat day mentioned in the steak and eggs diet article).

I'm not going to get into all the benefits of drinking water.
In today's day and age, everyone has been well informed on the importance of being hydrated, especially when trying to burn fat.
Get yourself a big water bottle to carry around all day if you don't already own one.
Black coffee is allowed since it has no calories, carbohydrates, or artificial sweeteners.
Follow this plan and you'll torch fat off your body like you wouldn't believe.
Honestly, if you were to pick just one (steak and eggs diet or jump rope) you'll still burn a lot of fat.
However, mix them both and you create magic.
Remember I'm only doing the jump rope workout because I'm short on time and want to keep things simple.
However, feel free to add weights or do body weight exercises such as push-ups, dips, and pull-ups IF you'd like.

Just trust me when I say that if your only goal is burn fat FAST, all you need to do is jump rope.

Tabata Timer
As I mentioned, you'll be jumping rope for a minute and then resting 30 seconds in between.
Therefore, you'll need a Tabata Timer for your workout.
I use the free app "Seconds" on my phone.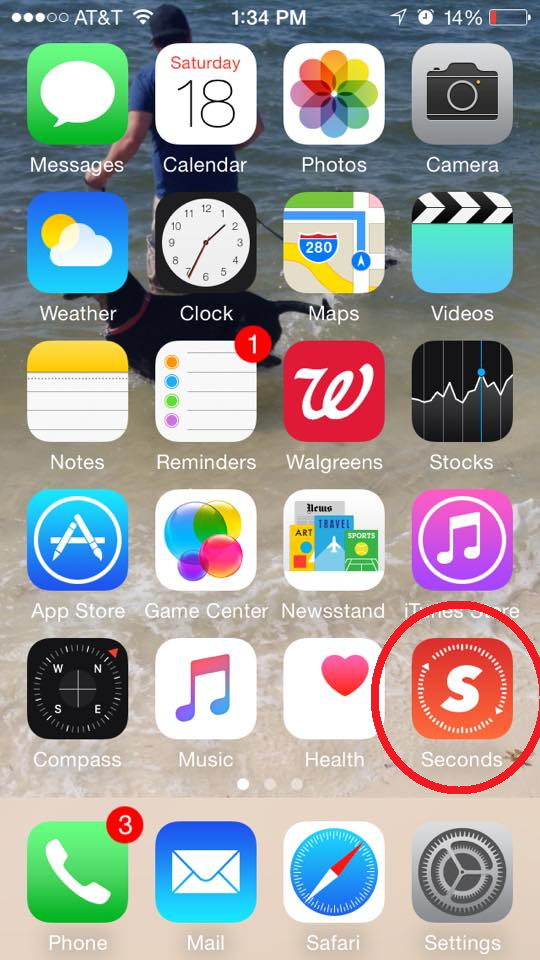 The app works great and even has voice feedback counting down the seconds left in each round so you don't have to keep your eye on the screen.
3, 2, 1, rest!….3, 2, 1, jump rope!
Once you download the app, choose "Tabata Timer" in the template section.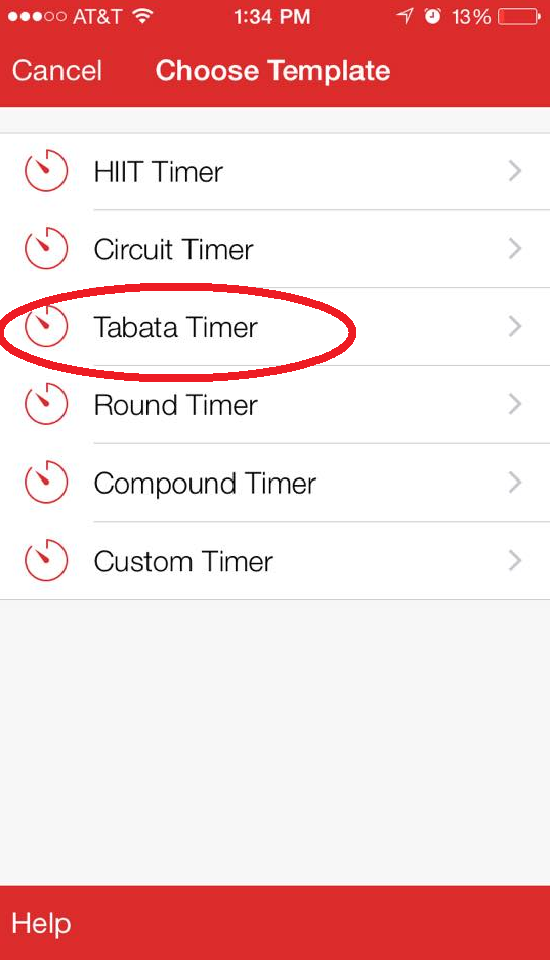 Change the number of sets to 30, Exercise 1 to 1:00, and rest between intervals to 30 seconds.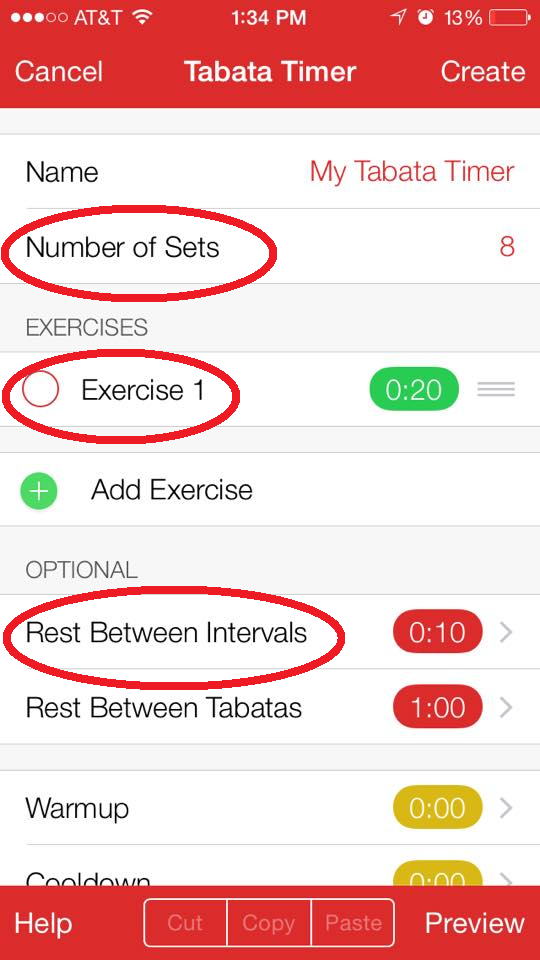 Click "create" and you're good to go!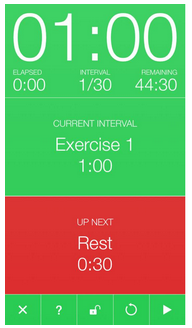 You'll have to create your timer before every workout unless you upgrade.
However, it takes less than 30 seconds to set up a workout so upgrading isn't necessary.
If you're unable to download this app on your device, search for "free tabata timers" on Google.
So that's it my friend.

You're all set up and ready to get started if you're serious about torching fat off your body.
Good luck!

We'll talk again soon,
-Alexander Writer