It happened by accident.
I was at my best friend's place one day where I noticed this on the side of his toilet.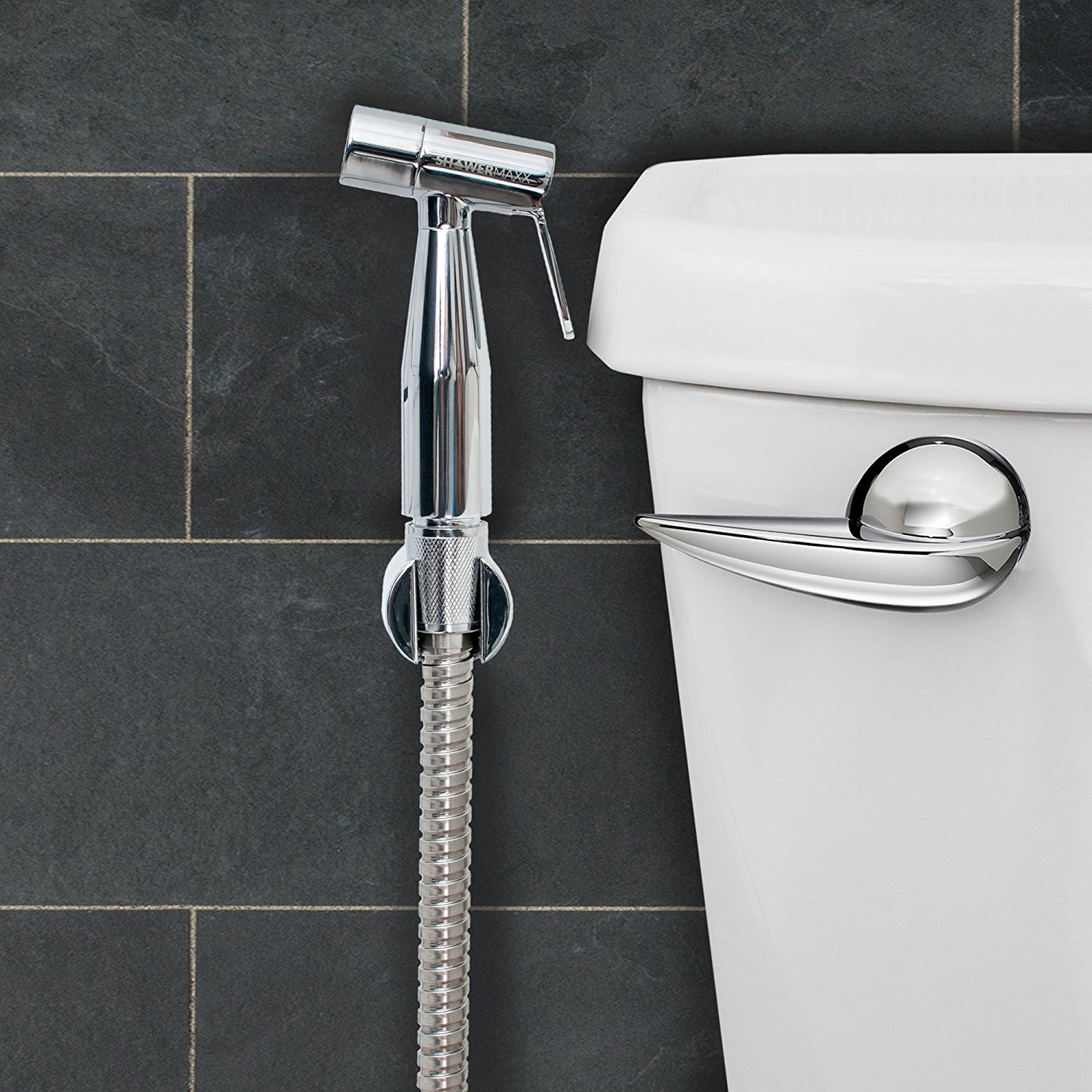 My first thought was "What the hell is that for?"
After a few seconds, I figured it out.
It's what's referred to as a "Bum gun".
Hilarious nickname for a serious product that's worth every penny.
I had to ask him about it.
Turned out his girlfriend enjoys doing good things for the environment and got it for him.
He explained how using it instead of toilet paper not only does the environment good, but also saves money.
Still, I wasn't convinced to buy one.
The next time I went to his house, to my luck, he was out of the toilet paper he keeps around for guests.
So, you guessed it, I had no choice but to use the bum gun.
It's a funny story that we joke about all the time.
Long story short, I decided to buy a bum gun and stop using toilet paper.
Below are my 5 reasons why.
1) Leaves you dirty
No matter how many times I wipe my behind, it's never 100% clean.
Toilet paper leaves you dirty.
Period.
And while not being 100% clean doesn't ruin my day, it's still unecessary if there's a better, faster and cheaper option.
Wouldn't you agree?
2) Waste of money
Sure, buying toilet paper isn't going to leave me broke.
I've been buying my own toilet paper ever since I moved out alone years ago.
I didn't go broke then when I barely had money to eat, and I sure won't go broke now.
However, if I add up all the money I spend annually, it's extra money that I can use for something much more exciting than toilet paper.
Plus, bum guns pay for themselves since you greatly reduce how often you buy toilet paper.
3) Extra Effort
Without getting too graphic, toilet paper requires a lot more effort than a bum gun.
You know the drill, wipe continuously until clean.
With a bum gun, you're clean in about 5 seconds.
Let's not forget how toilet paper can clog the hell out of your toilet on those days where you need to use a lot of it.
There are no benefits that toilet paper has over a bum gun.
NONE.
4) Environment
I'll be honest, I've never been much into doing good things for the environment.
I don't liter or do things that harm the environment, but I also don't take initiative to help it either.
I should have just like my best friend's girlfriend.
However, as I get older and start to realize how important caring for our environment is, and how the smallest changes can make a HUGE difference; I've become conscious of ways to help.
One way is by eliminating toilet paper.
There are approximately 7.5 million trees cut down every year to produce toilet paper.
7.5 MILLION!
And I get it, it's not possible to completely eliminate the use of the toilet paper.
But, what if instead of 7.5 million trees, only 3.75 million (half the amount) were used?
Think of the difference that would make.
Maybe you care, maybe you don't.
But I'll tell you one thing…
You should.
5) Health
Here's something I recently discovered.
Most toilet paper is dyed with chlorine and chlorine dioxide.
These are known as carcinogenic agents which are obviously not good for your health.
Toilet paper gets recycled and contains dangerous BPAs.
No, I'm not saying you're going to die from wiping your butt.
What I'm saying is that you're probably better off (Health wise) if you reduced how often you use it.
To say that you will NEVER use toilet paper again isn't realistic.
You're going to use the bathroom in other places where a bum gun isn't available.
I obviously still use toilet paper outside of my home.
The goal is to simply REDUCE how much you use it.
You don't have to buy a bum gun, but if you decide to, I recommend the one I got from Amazon.
Other bum guns cost more, but this cheaper option works perfect.
It takes 5 minutes to set up and you'll never choose toilet paper over it again, trust me.
You can thank me later.
Enjoy!
Talk soon,
-Alexander Writer