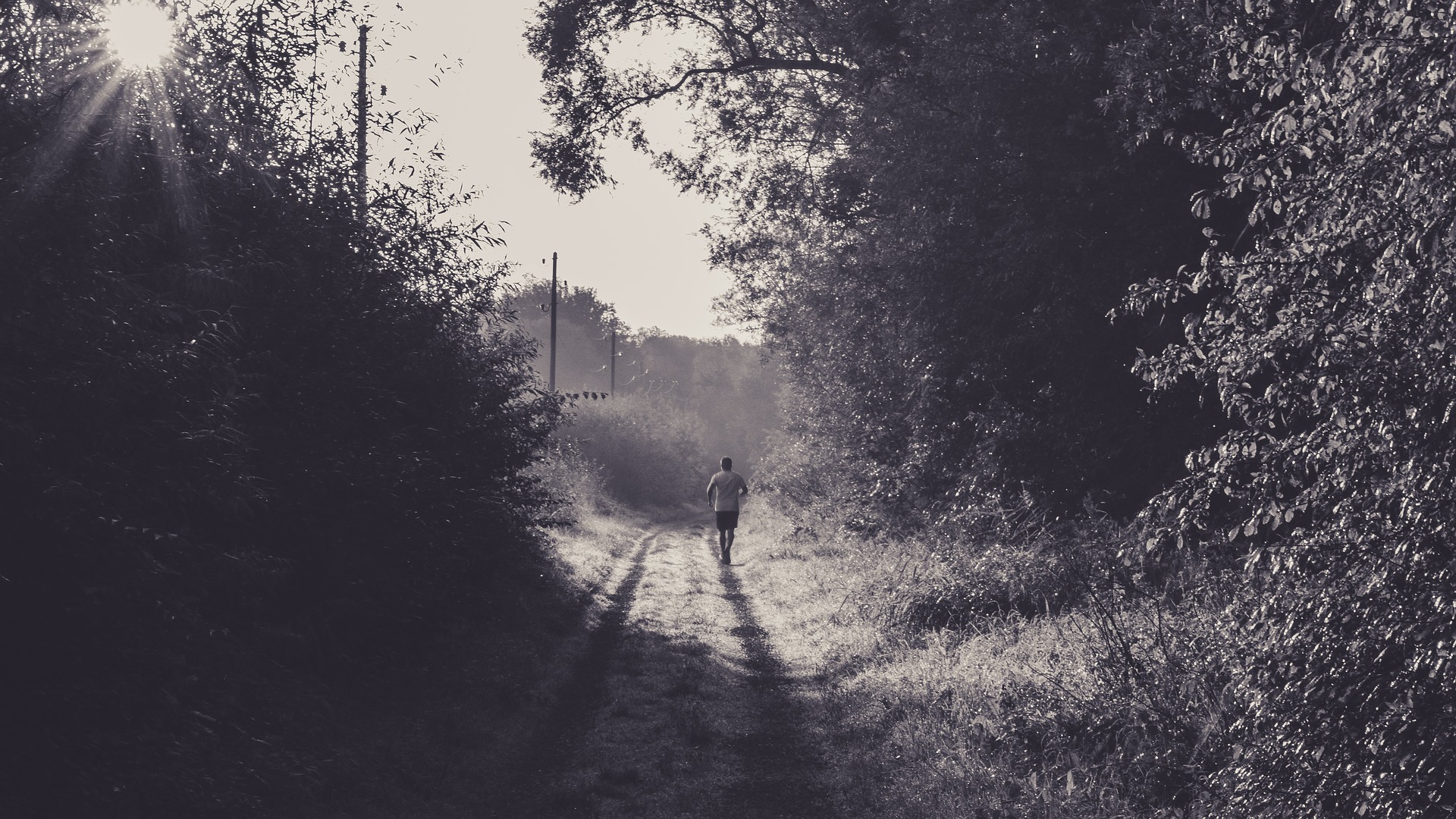 There are many habits you can develop to improve the quality of your life.
One of those habits is running 5 miles every morning.
Not only does it keep you in incredible physical shape, it also provides other great benefits.
Once you experience those benefits, you'll be addicted to running.
Below are 5 reasons why you should reach for your sneakers tomorrow morning.
1) Start the day productive
Running first thing in the morning puts you in the right mindset for the day.
After finishing your run, you'll be "in the zone" and motivated to tackle the next task of the day.
Your energy and spirits will be HIGH, and you'll be eager to accomplish more.
This results in a much more productive day.
Instead of dragging yourself out of bed every morning and getting to work still half asleep, you'll be focused, motivated, and FIRED UP!
Imagine how much you can get done if every day was like this.
Think about it…
2) Fitness
It's unlikely to run 5 miles every day and not have superb fitness levels.
You'll easily maintain a lean physique since your body burns pure body fat when you run on empty stomach.
You'll also put yourself at a HUGE caloric deficit for the day.
You know what that means right?
You'll get away with eating more than usual without gaining fat.
This brings me to my next point.
3) Eat more food without gaining fat
The last words out of your mouth when you start running 5 miles every morning will be "I'm on a diet".
Let me ask you a question…
You love to eat, right?
Guess what? 
So do I!
Food is good, and it should be enjoyed.
The good news is that you can eat whatever you want if you set up the right habits in your life.
Running 5 miles every morning will allow to eat and enjoy your favorite foods without worry.
Now, don't get me wrong, if you eat 3 large pizzas every day along with 3 milkshakes, you might notice your waistline a little bigger.
But, I think we can both agree that you won't eat that much every day.
4) Stamina & sex life
You'll notice quick improvements in stamina when you start running 5 miles every day. 
Not only will your energy will be through the roof, it will also feel infinite.
Your sex life will also experience DRAMATIC improvements.
You will have stronger erections and the ability to last longer than most men who constantly stop to catch their breath.
The stronger erections are caused by increased blood flow resulting from running.
For most men, stronger erections is all the motivation necessary to start running.
5) Discipline
Finally is discipline.
It takes willpower and determination to run first thing every morning.
It's not easy.
In fact, when you first begin running, every fiber in your body will try to convince you to STOP!
You simply will not want to do it, especially if you haven't been active in a while.
But trust me that if you push through and do it anyways, it will get easier and more enjoyable every day.
This will show you the true power of discipline and how doing what needs to be done, whether you feel like it or not, will change your life.
Conclusion
Here's the schedule for tomorrow morning:
Wake-up

Bathroom

Put your sneakers on and go run
Make yourself do it every day.
How many days per week should you run 5 miles?
While running every day would give you the BEST and FASTEST results, the reality is that your body needs rest.
Your muscles need time to heal and grow stronger.
That's why it's best to run 5 days out of the week, and rest the other 2 days.
You can choose any days during the week to run and to rest.
In my experience, it's best to have 2 consecutive rest days. (Saturday & Sunday)
You're going to run a total of 25 miles per week, and 100 miles per month!
Do you think that running 100 miles per month will do amazing things for your health?
Absolutely!
You might not be able to run 5 consecutive miles during your first days or weeks.
That's fine.
Even if all you can do is a 1/2 mile per day, push yourself a little more each time you go for a run.
If you persist and remain committed, you'll be able to run 5 miles every day a lot quicker than you might think.
Trust me.
Talk soon,
-Alexander Writer