I'm not someone who's cheap.
I'm also not someone who spends money on unnecessary things.
That's why it took me a while before trying out this so-called amazing African Black Soap.
I'll admit that Amazon has me spoiled with their Prime Shipping.
I get what I want in two days, free of charge.
This has led me to buy many things I'd usually go to the store for.
It's convenient, guaranteed, and most importantly, it's free.
So when I heard about this "amazing" soap, I wondered if Amazon offered it on Prime Shipping.
Turns out they did.
But…
That wasn't enough to convince me to order it.
The soap didn't really look too appealing.
To begin with, it's black and looks like a piece of charcoal.
That didn't exactly register "cleanliness" in my mind.
It was also $19.15 for three bars of soap!
Extremely unaffordable?
Not really.
Worth its price?
That was my concern.
For $19.15, I can buy enough soap to last me months!
So I did what anyone else would do, searched the web for what other people were saying.
The positive reviews were countless!
People were raving about how the soap felt like lotion on their body.
How it's the best soap in the world.
How they broke up with their ex and the only thing they asked returned was the soap.
OK, that last line I made up, but I think you get the point.
African Black Soap appeared to be the holy grail of soaps.
I thought – "OK, what the hell, I'll order the damn thing."
It was a Friday afternoon when I logged on to Amazon and searched for it.
I had a little kid Christmas morning smile on my face when asked which method of shipping I preferred.
As I clicked Prime Shipping with my happy face and completed my order, I couldn't help but wonder if I had just made a good investment.
The following Monday, I got my package from UPS.
African Black Soap and I met…
I usually shower at night after my workouts.
But I was intrigued to see what the hell all the fuss was about.
After signing for my package and answering the UPS guys questions about my dogs on what breed they are; I closed the door and made my way to the shower.
The first thing I noticed was the different smell it had.
It was a unique and clean scent.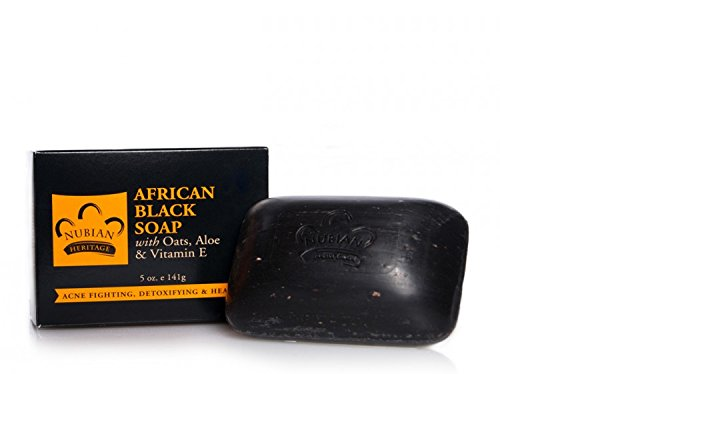 Other soaps have an overpowering smell, but this one was just right.
"So far so good", I thought to myself.
While showering, I noticed a huge difference compared to other soaps.
It did it fact feel AMAZING on my skin.
The whole "it feels like lotion" fuss was true after all. 
At the end of my shower my skin felt soft, hydrated, and smelled great.
Usually, my skin feels dry due to the alcohol other soaps contain.
I finally understood what all the fuss was about.
Why they were able to charge what they do for African Black Soap.
It's definitely worth trying.
Will I continue to order it?
Yes I will.
Just how I'm spoiled with Amazon Prime Shipping and Deathwish Coffee, I'm now spoiled with African Black Soap.
-Alex