Go to college, get a job, and get a mortgage.
Pay off your student loans while getting into more debt with car loans, credit cards, and your mortgage.
Work 40 years in a job you hate.
Take one vacation per year and spend the other 51 weeks desperately waiting for the next one.
I don't know about you, but that sure doesn't sound like "living" to me.
Here's my story…
I went to college and got my Marketing Degree.
I landed a job with a Fortune 500 company.
Yes, I know, I'm a superstar. (Haha)
I had the opportunity to devote many years to the company, climb the corporate ladder, and ultimately be making the "big bucks".
It all sounds great, right?
Wrong.
Every single day I went to work, I realized more and more what I was destined to become.
Everyone who'd been there many years was unhappy.
Even the people earning a high salary were unsatisfied.
I heard the same things over and over:
"I have so much work to do"
"I just arrived this morning from the red-eye flight and came straight to work. I'm beat"
"Is it Friday yet?"
"It's Monday again, I can't wait for the weekend to get here"
I was 25 years old and couldn't help but wonder "Is this is where my life is headed?"
It's scary enough how we only get one life and how fast time goes by.
…But on top of that, this is what I was going to spend my life doing?
…I don't think so.
I made the decision to do whatever necessary to create wealth and freedom for myself.
And so I began doing research online and came across a book called The Millionaire Fastlane.
At first, the title made me feel as if it were just another book jam-packed with false promises.
I thought "If there was a "fast lane" to become a millionaire, wouldn't everyone would follow it?"
But I gave it a shot anyways.
After all, many other bloggers praised the book as if it were the bible of success.
And even though the book is worth its weight in gold, you've heard me say it many times, the bible of success is none other than Think and Grow Rich by Napoleon Hill.
However, The Millionaire Fastlane deserves a LOT of credit for all the success I've created for myself because it really opened my eyes.
It helped me change my thinking and directed me in the right direction to create success for myself.
Seeing how we've become a digital world, I immediately knew the internet was the answer to a life of freedom.
The abundance of success opportunities, plus the amount of people I can reach all over the world, made it evident that this was the route to go.
…And so I jumped into my success vehicle and began driving.
During my journey, I learned about blogging, niche websites, and creating digital products.
But most importantly, I learned how to help people while earning money.
I knew I had a lot to offer others and how they would benefit and thank me.
After a little brainstorming and research, 'Inertia Will Hurt Ya' was born.
…And here it is, in its second year, growing more and more every day.
If I could make you just one promise, it would be that this blog is going to be around for many, MANY years.
As long as I can type words onto the computer screen, nothing will stop me.
Inertia Will Hurt Ya will only get bigger and bigger.
I will only create more wealth and freedom for myself.
I absolutely love what I do and I wouldn't trade it for any job in the world, no matter what the salary.
The question is, what about you?
What are you destined to become?
Do you want to work a job you hate your whole life?
Correct me if I'm wrong…
…But don't you deserve more than that?
Is the executive position that everyone works hard for even worth it if all you ever do is work and destroy your health?
Everyone in my office was stressed, overweight, and unhappy.
What good is making a lot of money if you're slowly killing yourself in the process?
[bctt tweet="What good is making a lot money if you're slowly killing yourself in the process? "]
Thanks for the offer, but I rather take charge of my success before I settle for that life.
Take a look at the people in your office.
Do they look happy and appear to love their job?
…Or are they stressed and constantly complaining?
Where do you think you're headed?
Whether you're 18, 25, 40, or 60 years old; you don't have to spend the rest of your life in a job you hate.
What you need to do is find out what you're passionate about and turn it into a profit making opportunity.
Spend some time online and you'll discover how people are making money from the easiest things.
There's people who all they do is review books and movies on YouTube.
Other people create a cooking channel, teach you how to play an instrument, or prank people and record it for your entertainment.
As you see, all are very different but all make money due to YouTube ads.
And of course, making videos isn't your only option.
You can start a personal blog, create a ton of content, build an audience, get steady traffic (website visitors), and create an eBook to sell.
Study my blog for a perfect example of this.
You can also start your own independent contractor business showing others what you know.
Here, I'll give you an idea.
Buy my book Mr. Website Builder – The Complete Step-By-Step Guide on Starting a Successful Website from Scratch. 
Read it and practice the material inside.
Next, go to a local college and ask them about giving a course on starting your own website.
Rent a room for your course and charge people $50 to attend.
Teach them how to start their own website in less than an hour.
If you teach one course per week, and you only get 5 people to attend each course, you're talking $250 for one hour of work!
Are you following me here?
And that's if you only give one course.
Make it 3, 4, or 5 courses per week and you're talking some serious profit.
Do you see how easy it is to get creative and make money?
Even though my book is ONLY $15, many people would rather pay $50 and attend a live class where they are taught and guided by a real person.
…That real person can be YOU!
I swear that if I had the time to teach people in person, I'd jump on it.
It's easy money.
Take a look at local courses in your area.
You'll notice how there's many people who charge these prices for an hour of work.
Some teach how to start a website, others teach karate, and others give piano lessons.
My friend, Tara, over at The Rational Rebel is a blogger like me but also teaches Yoga classes.
She's extremely passionate about Yoga.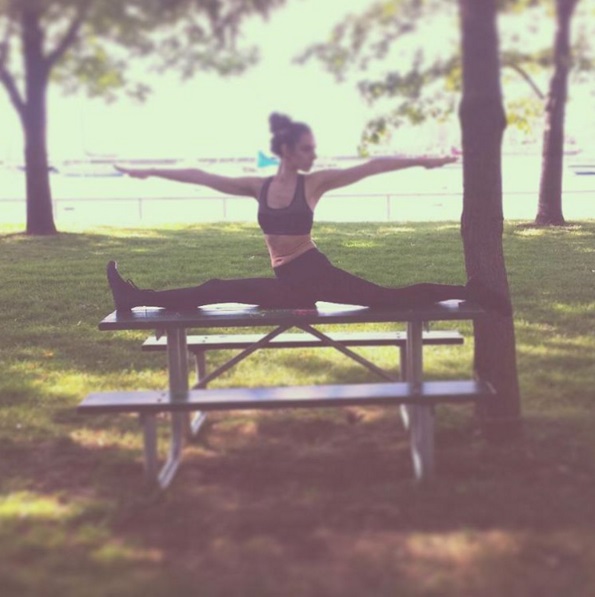 Check out her Instagram here.
My other friend, Jacob, has created an entire blog dedicated to teaching you stretches and exercises to relieve pain.
He also covers other self-improvement topics.
He's created his own digital product Healing: 9 Back Stretches for Relief and Strength (eBook).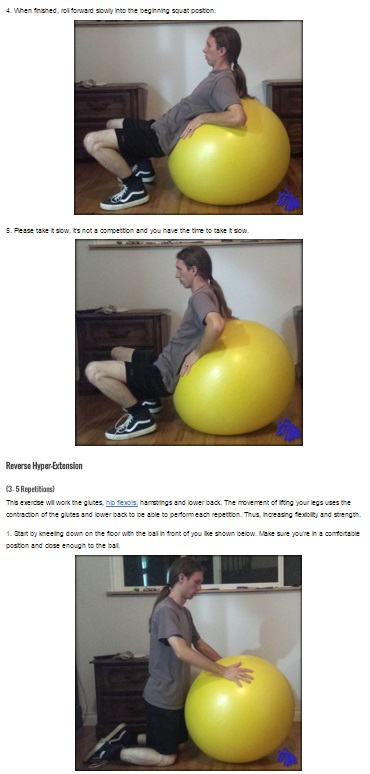 Read just one of his articles and you can feel his passion for helping people bounce off your computer screen.
Why can't you teach others what you're passionate about?
Well, actually you can.
The better question is "Why aren't you?"
The moral of the story is that you don't have to work a job you hate.
You really don't, my friend.
But you do need to MOVE!
Take action RIGHT NOW and create your own success.
You can earn money and have a lot more free time if you take your passion seriously.
Take a look at people making money on YouTube.
Do they look stressed and as if they hate what they do?
Read mine and other blog's and tell me if you feel as if the writers hate writing.
Of course not, we're doing what we love.
You have to decide what you want to do with the rest of your life.
If you want to make a living out of your passion and actually enjoy working, you have to take it.
[bctt tweet="If you want to make a living out of your passion and actually enjoy working, you have to take it."]
No one is going to give you your dream job…You must create it.
If you want to spend the rest of your life rotting in a cubicle and working a job you hate, then that's your decision.
But always remember…
This is your life and it's ending one second at a time.
[bctt tweet="This is your life and it's ending one second at a time."]
You have the right to be free and enjoy all the success you want and deserve.
I'll always do my best to remind you of that.
And I'll always provide you as many tools as possible to help you make money online.
But when it really comes down to it, only YOU can choose which route to go:
…Success and or Cubicle Slave?
Talk soon,
-Alex