Best Way To Wash Your Car
Keeping your car clean is a must.
However, this doesn't mean you have to spend money every weekend.
Washing your car is something you should do.
…even if you have the money to have someone do it for you.
Washing your own car has many benefits:
1) Wash it carefully – when you wash your own car, you're careful. You don't have to worry about people rushing and doing a shit job.
I've heard many car wash stories where people have lost personal items or noticed scratches that weren't there before. Car wash places usually have a lot of cars waiting and tend to rush resulting in low quality work.

2) Mini workout – washing your car is a workout. The non-stop scrubbing, standing, sitting, and walking gets you sweating!

3) Save Money – The average car wash cost anywhere from $10 to $25. Plus the gas spent driving there and back home. Paying that every weekend is a waste of money.
Even if you only pay to have you car washed once a month (which is bad, you should do it weekly), you could save that money for either a trip or to give your savings account a boost at the end of the year.

4) Save Time – first you have to drive to the car wash. Then you have to wait until it's your turn. Then you have to wait while they wash it. And last, you drive back home. A 15-20 minutes car wash turns into hours.

Now that you know the benefits of washing your own car, it's time to learn how to actually do it!
So let's get started, shall we?
Things You'll Need:
1) Shammy –  this is all you'll need to both wash and dry your car. I discovered this trick by mistake one day. I couldn't find my car wash glove anywhere in the house so I decided to try the shammy. The shammy is best known to dry your car but it works AMAZINGLY well to wash it as well. You simply throw the shammy in the bucket of water/soap and then scrub the whole car.
2) Meguiars Soap – this is by far the best soap I've ever used. It gives my car a clean and shiny look. It's concentrated and does a great job at removing all dirt. The bottle last me months and I wash my car on a weekly basis. Just a little soap is enough to fill a whole bucket.
3) Tire Shine – this tire shine gives your tires a nice, clean, and brand new shiny look. This tire shine lasts on my tires A LOT longer than other brands.
4) Air Freshener – Black Ice is great air freshener. It starts off a little strong but after about a day, it leaves a great clean smell that everyone comments on. 
5) Vacuum – my all-time favorite vacuum. It's small, light, and easy to use. It's powerful and allows me to vacuum my whole car with minimal effort.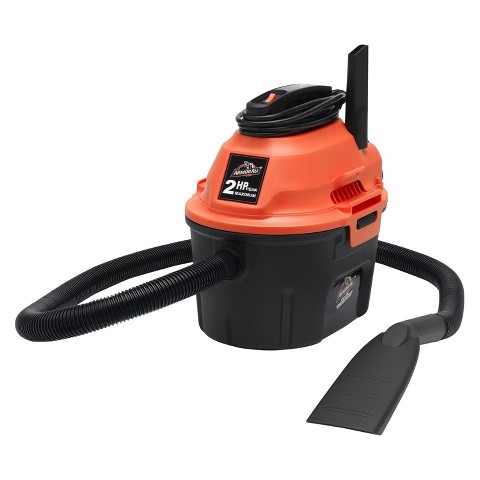 6) 409 All Purpose Spray – This spray does a great job at cleaning away all dust and dirt. It's safe on all surfaces and you can even use it on windows.
How to wash your car
-Interior
Remove all rugs, accessories, and loose items inside your car.
Start vacuuming the front and back driver's side and then switch to passenger's side.
Once you're done vacuuming, dust your matts well and then vacuum them.
Next, use a wet cloth to scrub all loose dirt and dust on your dashboard, center console, and side panels. 
After the wet cloth, use 409 to leave a nice clean finish.
Last, clean the interior windows (including windshield) with paper towel.
-Exterior
Wet the whole car. Pour soap in bucket and fill with water.
Throw the shammy in the bucket until it gets soft.
Start with the roof of your car and work your way down to the windshield. Then rinse the soap off.
Wash the front of the car and rinse.
Next, was the sides (doors and windows) and rinse.
Last, wash the back wind shield/back of car and rinse.
You want to constantly wash and rinse because this prevents "soap spots."
-Tires
Using the same soap from the bucket, scrub your tires and rims with your shammy one by one and rinse.
Note: If you have a big car, you might need to use additional soap and water.
Rinse the shammy well and strain all the water out of it.
Now begin drying your car.
Fold the shammy in four and dry the car using a circular motion.
Strain shammy when necessary.
The shammy works well at removing all water or accidental soap marks.
Wait about 15-20 minutes until tires look dry and then spray the tire shine in a circular motion around the tire.
I usually do 2 slow loops around the tire.
And to complete your car wash, put the air freshener on the review mirror.
Smile at the car wash people next time you drive by them.
That's it!
Simple, quick, and cheap.
The products you buy end up paying for themselves and last a LONG time.
Don't be lazy!
Wash your own car and save time, gas, and money while getting a small workout in.
-Alex