"Discipline Equals Freedom"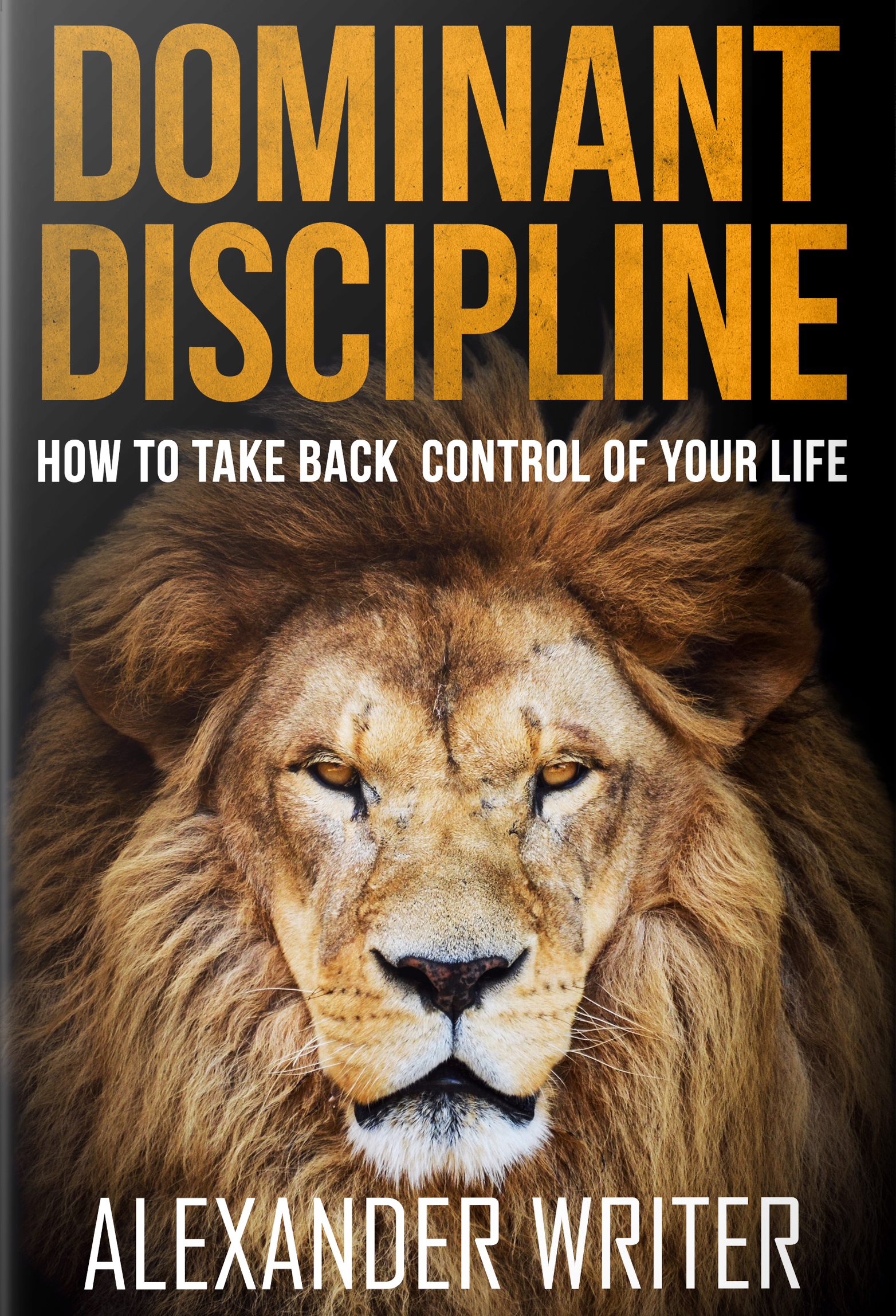 Do you lack discipline?
If so, you're bound to face hardship in all areas of life.
A boy cannot fully become a man without discipline because he'll lack self-control, motivation, patience and willpower.
Disciplined men reach heights that others don't believe are possible.
And that's the purpose of 'Dominant Discipline', to help YOU reach those heights.
My book will instill habits, character traits and thoughts processes deep in your mind to guarantee your discipline transformation.
It won't be easy and isn't going to happen overnight.
Dominant Discipline is a challenge that lasts 28 days.
The challenge isn't for everyone.
It's only for those who are SERIOUS about changing and becoming the BEST version of themselves.
If you can't commit to a 28-day challenge that will DRASTICALLY improve your life, do NOT buy this book!
However, if you do buy it and complete the challenge, you won't recognize the man you see in the mirror.
You will have become a new, stronger and POWERFUL version of yourself.
How you talk, walk, feel, think and act will have changed for the better.
People will notice and ask:
 "There's something different about you, what changed?"
You won't have to say much, the fire burning in your eyes will answer their question.
You'll be back in control of your life and instantly notice how good things begin happening to you.
Bad habits? Those will be a thing of the past.
Things will FINALLY start going the way you've always wanted.
The new you will be born and life will begin.
If you lack discipline, you're not living life…you're settling for less than they deserve.
You're victim to small, instant pleasures and destructive behaviors that prevent you from getting what you really want.
Well, all of that STOPS HERE!
Dominant Discipline will help you:
Develop hardcore self-discipline and 

relentless self-control

Increase energy levels

Eliminate laziness and bad habits

Massively increase confidence, willpower and mental toughness

Set and achieve goals

And much, MUCH more…
You know me, I don't release a book unless it's life changing.
…And you have my word that 'Dominant Discipline' will forever change you by DRAMATICALLY improving the quality of your life.
Stay tuned my friend…
Dominant Discipline will be available

12/31/17
Enter your email below to stay informed with the latest updates.
Talk soon,
-Alexander Writer