"How to Lose The Most Body Fat in 28 Days"

Dear friend,
Right now you're probably thinking the same thing I would before buying a diet book:
"What makes the 'Demon Diet' different than ALL the other diets on market?
First of all, this isn't one of those "Lose 10 lbs. in 48 hours" fad diets found all over the internet.
…This is a REAL, TESTED and GUARANTEED diet that I personally created which will remove DRAMATIC amounts of fat from your body.
If you're looking for a "miracle diet" or shortcut, you're in the wrong place…STOP READING NOW.
However…
If you're serious about losing MASSIVE weight, and are willing to dedicate 28 days to improving your life, my book is for you…Keep reading.
This book was written so you can get the lean, healthy body you deserve.
Here's my story.
I tried all the popular diets available.
The problem?
None of them worked!
…And I know YOU are reading this right now because you've had a similar experience.
Lucky for you, I've spent countless hours doing research and trying MANY different things to figure this diet thing out once and for all.
What makes the 'Demon Diet' different you ask?
It's specifically designed to target and burn pure body fat for energy.
…It doesn't matter who you are, your age, or what kind of metabolism you have – When you apply what you're going to learn inside my book, you're 100% guaranteed to reach your body's HIGHEST fat burning abilities so you can melt the pounds away FAST!
Here's the reality…
Most diets trick you into thinking you're losing weight fast, but all you're actually losing is water-weight.
These same diets cause you to feel hungry all the time, ruin your metabolism and don't help you lose all your unwanted fat.
Here's how most diet programs work…You go on a diet and lose "weight" fast…Then, after a few weeks, you stop losing weight and the fat quickly comes back…And More!
Why does this happen? 
Because your body is STARVED for nutrients and your metabolism is ruined.
This is the #1 reason why it feels impossible to maintain your weight after a diet…A ruined metabolism FORCES you to be hungry ALL THE TIME!
Well my friend, all of that stops here.
Inside my book, you're going to learn:
How to naturally reset your metabolism so you can eliminate cravings, gain control of your appetite and turn your body into a FAT BURNING FURNACE!

The secret why exercise is NOT necessary to lose weight

How to effortlessly maintain your weight (Hint: It's not what you eat, it's

when

you eat. If you're going to read one thing in this book, make it this.)

Why it is extremely important to allow yourself a "cheat day" where you eat your favorite foods (And why it actually helps you lose weight and keep it off)

And much, MUCH more…
I wrote the Demon Diet because of my desire to spread the word on the truth about how to lose fat and boost health.
Not only that, but I also wrote it because I want to help you take charge over your life.
…Can you imagine how great you will look and feel on Monday morning after you've used this book and everybody starts noticing the new you?
Here's how and why I can make you this promise…
Everything in this book is based on science and REAL life experiences.
This isn't something I read on the internet, or something I think might work.
Many people and I have used this exact diet and have experienced rapid fat loss.
Forget everything you think you know about dieting and losing fat, I have cracked the code on how to do it the easiest and fastest way possible.
It's a proven and precise formula that melts fat quickly.
You're going to learn a combination of my best diet secrets and latest discoveries so you can lose extreme weight quickly.
A person is able to follow the Demon Diet, lose fat quickly, and completely transform how good they look and feel.
Why should you buy now?
The answer is simple.
When you lose a lot of fat, you look good…when you look good, you feel good…when you feel good, you're happier and life is better…and that is why you should get my book Demon Diet.
You have 3 options:
#1: You can give up on burning body fat and continue looking and feeling the way you do…But let's be frank, you wouldn't have read up to this point if you wanted that.
You're here because you believe that you deserve a skinnier, healthier and more attractive body than the one you have now.
#2: You can try to burn fat all on your own.
Again, it's very hard and stressful without knowing the shortcuts and proven techniques that actually work.
#3: Click "BUY NOW" so you can guarantee your fat loss success.

 Only $

7.99
…Gaining weight isn't your fault!
Most diets are not designed to burn fat the RIGHT way.
Why?
Because if you learned the RIGHT WAY to lose weight and keep it off, fitness industries would lose money…Think about it.
Remember how hungry you were the last time you did a diet?
Exactly.
This is what fitness industries want so they can sell you MORE diet products.
Now, think about this…
With all the advances today, shouldn't losing weight be incredibly easy?
YES!
But, if it were EASY, these industries would kiss their billion dollar profits goodbye.
Well my friend, the games STOP here.
100% Money Back Guarantee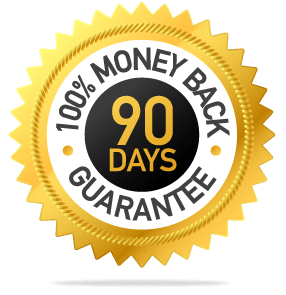 I'm so sure that this book is going to help you that I'm giving you a full 90 days to try it out.
You only need 28 days to see your body completely transform and be replaced by a new, slimmer version of yourself.
But, if for whatever reason you don't like the Demon Diet, just send me an email and I'll send you a FULL refund.
I stand behind this product 100%, so if you are not happy with how fast you lose fat – You don't pay.
Losing fat is one of the most important decision you'll ever make, and I want to make sure I help you get there.
I want to assure you that you're 100% safe with your purchase.
If you don't burn fat, you don't pay.
This is truly a RISK-FREE offer.
I could tell you that the Demon Diet is priceless, but I think you already know that.
You don't have to buy this book, but if your goal is FAST fat loss, you may want to.
Just look at my before and after pictures, I lost a TON of weight!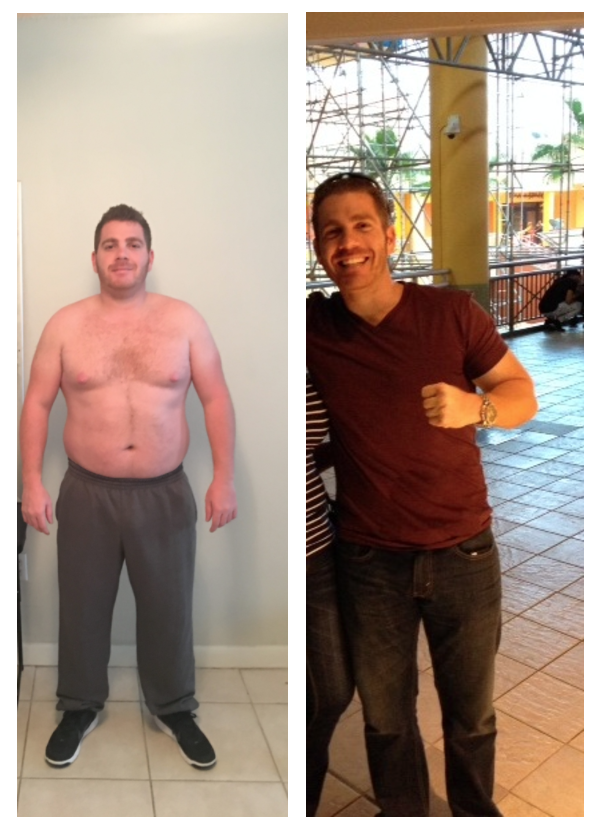 Testimonials

:
"I had to email you to tell you that this is incredible. The fat is melting off me! I knew that you would deliver in this book, but I didn't think the fat loss would be so extreme and so fast. My face looks a lot skinnier and people have already began asking if I've been working out. I start Phase 2 tomorrow and cannot begin to tell you how excited I am. I can't express how thankful I am for this book. Thank you so much." – Omar from California
---
"Hey Alexander just wanted to email to say that the Demon Diet is unbelievable. I bought it the same day you released it because I have my son's wedding at the end of the month and need to lose a good 20 pounds. I am shocked with how much fat I'm losing and how loose my clothes are fitting me. Your book is well written and easy to follow which has made this process a breeze. What's most interesting is that my appetite is completely gone which is great because I'm the type of person who eats and gets hungry again in an hour. But not anymore thanks to your book. I can't wait until the wedding day to see how much skinnier I'm going to be. I might just email you again to let you know!" -Ana from Utah
---
"I've bought other diet books, weight-loss pills, and a bunch of other things that cost a lot more but didn't help me. I searched on google for how to lose extreme weight quickly and found your book. There's no way to explain my results except HOLY S*** I'm losing fat fast! Great book and I hope that you're rewarded for this gem that you've created my brother. I would have paid double for it without hesitation." -Lenny from Orlando
---
"Alex I want to say thank you but feel like it wouldn't be enough. I honestly feel like buying the book again just to show my appreciation. Everything makes so much sense to me now and for the first time I feel like I'm burning fat the healthy and right way. And oh yeah I'm burning it fast. What I struggled with the most before was my cravings for sweets. Since everyone in my family loves them, I figured that it was just a genetic thing. This diet has finally allowed me to get control of my cravings and given me a sense of power I honestly didn't think I would ever feel." -Jacob from Atlanta
---
---
---
---
---
---
---
"Hi Alex, how are you doing? I'll admit that the diet was a little boring during the first week, but HOLY CRAP I lost a lot of weight without ever feeling hungry or sluggish. I'm on day 16 now and am amazed at how how much fat your book has helped me lose." – Amy from Tennessee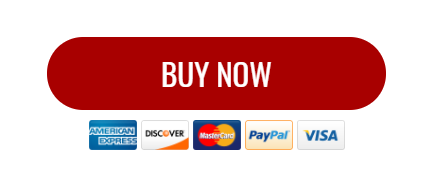 Demon Diet FAQ
How long does the Demon Diet last?
Only 28 days.
There are two phases:
1) Phase 1: Metabolism reset & extreme fat loss (Days 1-14)
2) Phase 2: Turbo-charged fat loss (Days 15-28)
How does the Demon Diet work so well?
The diet plan is designed to target your body's stored fat for energy.
The meals that you are going to eat, combined with the directions I give you, will cause your fat to burn off very, VERY quickly.
What kind of foods will I eat?
Real food. 
All food items can be found in any grocery store.
No supplements or any other kind of "fake food" will be eaten.
Can I afford this diet?
Absolutely.
All the food items in this diet are affordable and can be found in any local grocery store.
How many times can I do this diet?
Unlimited times.
There is nothing unnatural or unsafe about the Demon Diet.
You can safely do it until you burn all the fat off.
What format is this book?
It's a digital eBook.
You can download it and start reading instantly as soon as you buy.
This saves you money by avoiding shipping costs.
Will I need to exercise while on this diet?
It's not mandatory, but you can.
Inside, I share one simple exercise that you can do to really RAMP UP your fat loss.
It doesn't involve any jogging, running, heavy lifting, or any other form of intense movement.
You'll never be out of breath or at risk for injury.
The reason it works so well isn't because of the exercise itself, but because of when I tell you to do it.
How do I know if it will work for me?
It's 100% guaranteed to work for you who because it's designed to use body fat for energy.
But, if for any reason you're not happy with how fast you lose body fat, simply send me an email and I'll refund your money. No questions asked.
You have a full 90 days to try it out.
Don't worry, you either get great results or you don't pay…That's my promise.
Why should I buy from you?
I don't consider myself an expert in the fitness industry, but I know that my product works and will get you results.
Credentials are meaningless unless a product gets you the results you desire.
Right?
I designed a diet that I knew would work because of what I discovered through my own research and experimentation.
Most people who are "authorities" sell you diet products that don't work.
They abuse their power…I don't.
I'm here to help people.
Again, if for any reason you're unhappy, you have a FULL 90 day money back guarantee.
I can't think of a better deal than that.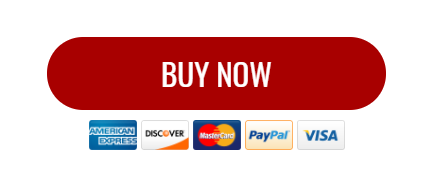 What's going to happen after you read this book and lose a lot of fat?
Imagine how much your life will improve just 28 days from today if you're skinnier, more attractive and more confident?
How much would experiencing this feeling be worth to you?
Some would say that it's worth THOUSANDS of dollars…And I agree.
Will you buy my book Demon Diet now, or will you buy it later?
That's up to you. 
I have one final thought to share with you.
After studying dieting and human behavior for many years, I know one thing: If you don't make the decision to get this part of your life handled right now, there's a very small chance that you're going to do anything about it in the future.
You need to act now before it's too late.
For only $7.99 you're going to learn the step-by-step way to burn fat fast, look better, and feel good.
You're going to take advantage of all my knowledge from countless hours of research, trial and error, experimentation, and learn how to lose extreme weight quickly.
Someone once told me that in order to succeed in life, you must make quick decisions and follow the advice of those who have learned the way.
Well, I have succeeded with fat loss and now I am going to show YOU the way.
Think about it…
To your fat burning success,
-Alexander Writer
PS – Remember you lose nothing by trying my book. You have a full 90 days to use the Demon Diet and decide if it's for you. You'll get a full refund if you ask for it. No questions asked. So, don't worry, you're 100% safe and you can download my book instantly by buying it now below.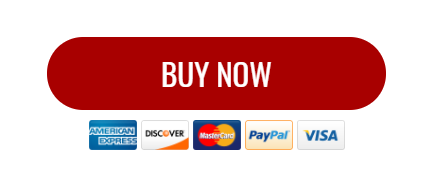 How to buy: Click the 'Buy Now' above. You can pay with PayPal or credit card. A PayPal account is not necessary, you can checkout as "guest". The book will be emailed to you immediately after payment. 
Book format: eBook (Instant download) so you can read it on any computer, tablet, or phone.