"How to Guarantee You Quickly Burn the Most Fat"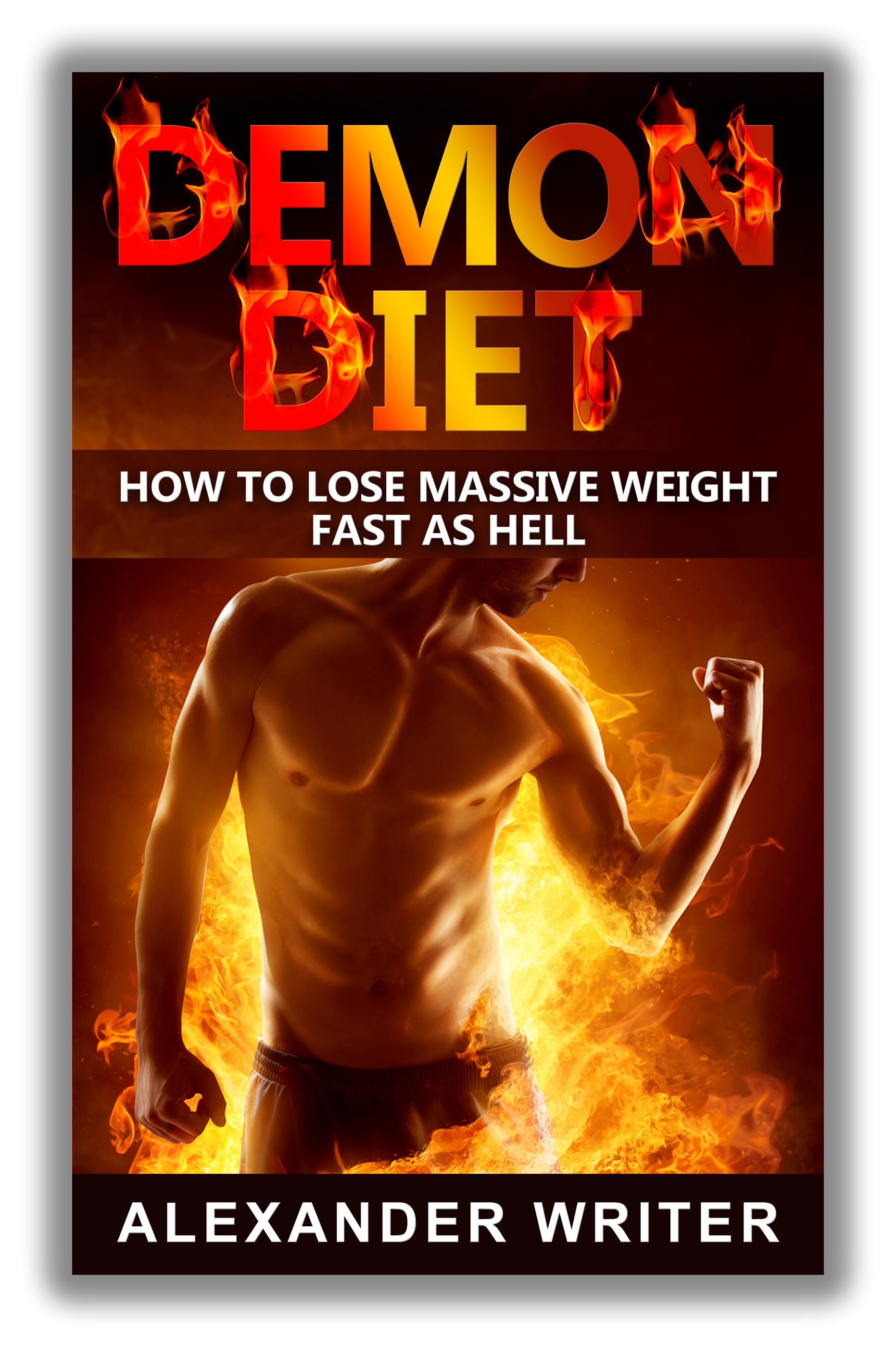 Join All The Men and Women Who Have Lost Extreme Fat Naturally, Safely and FAST!
Here's what you're going to know:
How to reset and ACCELERATE your metabolism so you can melt fat daily, hour by hour!

Why you can eat carbohydrates and still lose weight FAST

3 small and easy changes that stop your body from being a fat storing machine

How to guarantee your body uses pure body fat for energy so you can enjoy RAPID fat loss (If you're going to read ONE thing in this book, make it this!)

The forbidden fitness secret on why "cheat days" expedite your fat loss results

How to prevent gaining weight without giving up your favorite foods (Yes, it's possible…and you're about to learn why)

Why all diet advice is WRONG and how fitness industries are trying to KEEP YOU from losing weight (Hint: they make a lot of money by keeping you fat)

Specific foods and little-known secrets that DRASTICALLY increase your fat burning abilities

The MOST successful method of meal timing to best stimulate fat loss (If you ONLY apply this one thing, you'll still lose weight FAST!)

Why you don't need any expensive supplements, powders, or diets pills to burn fat…and why you've been deceived by money hungry companies

And much, MUCH more…

Your price today:

$14.99
(Limited Time Only)
Why should you buy now?
Here's my story.
I tried all the popular diets available, but none of them worked. Sure, I'd lose some weight, but it would ALWAYS come back later. It was a back and forth thing…lose weight, gain it back…over and over again…It was frustrating!
…And I know YOU are reading this right now because you've experienced the same frustration. Right?
Well, lucky for you, I did all the hard work and FINALLY discovered how to succeed with losing fat and keeping it off.
The Demon Diet guarantees you FAST results!
It doesn't matter how old you are or what kind of metabolism you have…when you apply what you're going to learn inside my book, you're 100% guaranteed to lose fat quickly.
Here's the reality…
Most diets trick you into thinking you're losing weight fast, but all you're actually losing is water-weight. These same diets cause intense hunger, ruin your metabolism, and don't help you shed fat. Here's how most diet programs work…
You go on a diet and lose "weight" fast…Then, after a few weeks, you stop losing weight and the fat quickly comes back…And More!
Why does this happen? 
Because your body is STARVED for nutrients and your metabolism is ruined. This is the #1 reason why it feels impossible to maintain your weight after a diet…A ruined metabolism FORCES you to be hungry ALL THE TIME!
Did you know that your metabolism is the MOST important factor when it comes to losing weight and keeping it off? When you go on these fad-diets, you make losing weight and keeping it off IMPOSSIBLE because of how slow your metabolism becomes.
When your metabolism is FAST and working at TOP speeds, your body effortlessly digest and processes food into heat and energy. But, when your metabolism is slow, your body is primed to store fat instead of burning it. 
The Demon Diet is your "missing piece of the puzzle" so you can get control of your health and your life. 
This book is NOT some fad diet plan or short-term gimmick…and it's NOT magic. It's a combination of personal experience and really good, solid science. I wrote the Demon Diet because of my desire to spread the word on the TRUTH about losing fat and boosting health. 
Not only that, but I also wrote it because I want to help you take charge over your life.
You have 3 options:
#1: You can give up on burning fat and continue looking and feeling the way you do, but let's be honest, you wouldn't have read up to this point if you wanted that.
You're here because you believe that you deserve a thinner, healthier and more attractive body than the one you have now.
#2: You can try to burn fat all on your own.
Again, it's very hard and stressful without knowing what REALLY WORKS.
#3: You can click "BUY NOW" so you can guarantee your fat loss success.
The choice is simple.
…Can you imagine how good you will look and feel after you've started the Demon Diet and everybody starts noticing the new, slim and improved you?

What other Demon Diet buyers are saying:
"I had to email you to tell you that this is incredible. The fat is melting off me! I knew that you would deliver in this book, but I didn't think the fat loss would be so extreme and so fast. My face looks a lot skinnier and people have already began asking if I've been working out. I start Phase 2 tomorrow and cannot begin to tell you how excited I am. I can't express how thankful I am for this book. Thank you so much." – Omar from California
---
"Hey Alexander just wanted to email to say that the Demon Diet is unbelievable. I bought it the same day you released it because I have my son's wedding at the end of the month and need to lose a good 20 pounds. I am shocked with how much fat I'm losing and how loose my clothes are fitting me. Your book is well written and easy to follow which has made this process a breeze. What's most interesting is that my appetite is completely gone which is great because I'm the type of person who eats and gets hungry again in an hour. But not anymore thanks to your book. I can't wait until the wedding day to see how much skinnier I'm going to be. I might just email you again to let you know!" -Ana from Utah
---
"I've bought other diet books, weight-loss pills, and a bunch of other things that cost a lot more but didn't help me. I searched on google for how to lose extreme weight quickly and found your book. There's no way to explain my results except HOLY S*** I'm losing fat fast! Great book and I hope that you're rewarded for this gem that you've created my brother. I would have paid double for it without hesitation." -Lenny from Orlando
---
"Alex I want to say thank you but feel like it wouldn't be enough. I honestly feel like buying the book again just to show my appreciation. Everything makes so much sense to me now and for the first time I feel like I'm burning fat the healthy and right way. And oh yeah I'm burning it fast. What I struggled with the most before was my cravings for sweets. Since everyone in my family loves them, I figured that it was just a genetic thing. This diet has finally allowed me to get control of my cravings and given me a sense of power I honestly didn't think I would ever feel." -Jacob from Atlanta
---
---
---
---
---
---
---
"Hi Alex, how are you doing? I'll admit that the diet was a little boring during the first week, but HOLY CRAP I lost a lot of weight without ever feeling hungry or sluggish. I'm on day 16 now and am amazed at how much fat your book has helped me lose." – Amy from Tennessee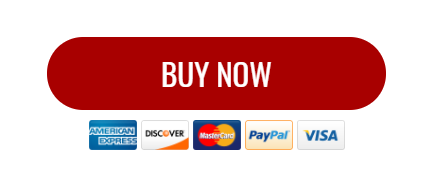 100% Money Back Guarantee
I'm so sure that this book is going to help you that I'm giving you a full 90 days to try it out. You won't need anywhere near that long to see your body completely transform and be replaced by a new, slimmer version of yourself. But, if for whatever reason you don't like the Demon Diet, just send me an email and I'll send you a FULL refund. 
I stand behind this product 100%, so if you are not happy with how fast you lose fat – You don't pay. Losing fat is one of the most important decision you'll ever make, and I want to make sure I help you get there. I want to assure you that you're 100% safe with your purchase.
If you don't burn fat, you don't pay. ..

This is truly a RISK-FREE offer.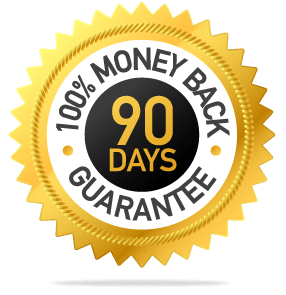 Let me ask you a question…
What's going to happen if you don't buy my book and lose fat? After studying dieting and human behavior for many years, I know one thing:
If you don't make the decision to get this part of your life handled RIGHT NOW, there's a very small chance that you're going to do anything about it in the future.
You need to act now! For only $14.99 you will learn the step-by-step way to burn fat fast and keep it off. You're going to take advantage of my countless hours of research, trial and error, and experimentation so you can learn the truth on how to lose extreme weight quickly.
Someone once told me that in order to succeed in life, you must make quick decisions and follow the advice of those who have learned the way. Well, I have succeeded with fat loss and now I am going to show YOU the way. Think about it…
To your fat loss success,
-Alexander Writer
PS – Remember you lose nothing by trying my book. You have a full 90 days to use the Demon Diet and decide if it's for you. You'll get a full refund if you ask for it. No questions asked. So, don't worry, you're 100% safe and you can download my book instantly by buying it now below.