If you're serious about your success and self-improvement; the 30 Days of Discipline Ebook is mandatory.
Not recommended, not something you should think about, but MANDATORY.
Why?
Let me explain…
The book contains 12 habits that are VITAL for your success.
You wouldn't be reading this article right now if it wasn't for this book.
I can't share all of the habits with you because that'll be injustice to the author.
…But what I can do is share one that had a massive impact on my life.
You see, for the longest time, I've wanted to get up earlier in the mornings.
I was tired of going through the same routine every morning (hit the snooze button, drag myself out of bed, and walking to my bathroom looking and feeling like a drunk zombie.)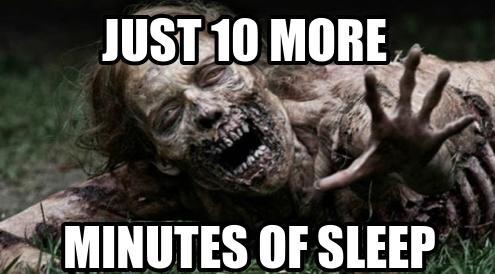 I was tired of rushing through my mornings and not being as productive as I knew I could be.
I'd rush through my shower, shave, get dressed, and storm out the door like a dog who sees a cat outside.
All of my days started this way.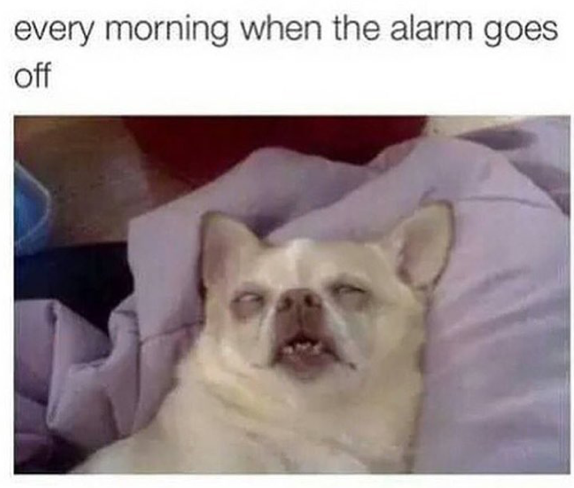 The whole getting up earlier thing wasn't happening.
I tried silly tricks like putting my alarm far away from my bed so I'd be forced to get up.
Guess what?
It didn't work, I'd jump right back into bed.
I tried going to sleep earlier, but still, getting up any time before 8am wasn't happening.
The habit of staying in bed until 8am was something I couldn't break free from.
I needed the discipline to wake up earlier.
…And stay up!
What was most frustrating was knowing that waking up earlier would solve MANY of my problems.
I could get many things out the way.
It would allow me to workout, get ready for work at a normal pace, cook my meals for the day, and catch up on any pending projects.
I could also run errands like grocery shopping, putting gas in my car, and so on.
Sure, none of these things take a LOT of time, but the point is that I'd get them out the way and free up the rest of my day.
Plus doing all of these things in the morning is easier and faster because the lack of people everywhere.
…And at the end of my day at the job I had at time, all I wanted to do was go straight home.
Seeing that it was time to get control of myself, I began searching the internet for books on discipline.
I wanted to learn how it worked and most importantly, how to develop it.
…And then, something magical happened.
The Day 30 Days of Discipline Ebook and I Met
The Ebook appeared in the search results for Google and I clicked on the link.
This redirected me straight to the sales page where the author (Victor Pride) provides details on what the book is about and the changes on mindset/behavior you'll experience.
The sales page was VERY convincing.
…And the book was $10, about the same price as a lunch. (A small lunch these days)
However, being the type of person I am (a tough customer) I wanted MORE convincing.
…Even though the price and promises of the book seemed great.
I began searching for reviews online that would motivate me to click the "Buy Now" button.
…And if you're anything like me, you probably found this article by following my same steps.
The sales page had its own customer reviews, but I wanted to find more.
One by one, all the reviews popped up in Google!
People were preaching about how the book changed their life, how they were a completely new person, how they owe everything they've achieved to the book, and so on.
After reading MANY reviews, I was finally convinced to buy it.
I felt I'd benefit from the book.
…And benefit, I did.
The 12 habits literally changed my life. (More on this later)
But what stood out to me the most was Habit # 2 (wake up at 5am every day for 30 days)
That's right, the very same habit I'd been wanting to do for a LONG time.
At this point, I was really excited and felt like the book was written just for me.
The 30 Days of Discipline Challenge
If you've ever tried developing a new habit, you know how hard it can be.
…And as you read above, it was just as difficult for me.
Like I mentioned, trying to get up any earlier than 8am just wasn't happening.
There was absolutely no way for me to do it without the discipline I acquired from this book.
Thanks to this the killer motivation and challenge included inside; I got up EVERY SINGLE DAY, for 30 days straight, at 5am.
…And you know what?
The first week, it totally sucked.
There's no reason to lie to you.
I would walk to the bathroom the same way I would at 8am, like a drunk zombie.
BUT…
By the second week, something interesting began to happen.
The benefits of the other 11 habits began kicking in.
…And getting up earlier became easier and easier!
All a sudden, getting up at 5am wasn't a big deal at all.
I would get up, drink some water, and start my coffee maker.
Then go directly to take care of my bathroom needs and do Habit #3 (revealed in the book).
By 5:20am, I was wide awake, filled with energy (thanks to Habit #3), with plenty of time to do whatever I wanted.
The difference between 5am and 8am is 180 minutes (3 hours!)
How much can you get done if you had that extra time every day?
I began doing all the things I'd been wanting to do for a long time.
By the end of the first week, I had gotten so much done, had so much more energy, my only regret was not looking for this book earlier.
Like I said, I won't reveal all 12 habits, but I'll explain more on what getting up at 5am did for me.
This habit changed my life.
When you wake up at 5am, you transform into a completely different person.
A success monster.
An unstoppable machine.
While the world around you is still sleeping and dreaming about their fantasy life; you're up, kicking ass, and creating yours.
Mike Tyson would run around his neighborhood every day at 4:30 am.
He was asked by a reporter why he did it so early, to which he replied: "Because I know that while I train, my opponent is sleeping"
I'm not sure what it is, or why it happens, but there's definitely a mental edge to this morning thing.
You see, waking up at 5am has one AMAZING benefit…
NO DISTRACTIONS!
No one is calling, texting, emailing, or bothering you in some other way.
On the flip side, there's no one for YOU to call, text, email, or bother.
There's basically nothing to do except things you need to get done.
This allows plenty of uninterrupted time to make progress for the day, month, and year.
You have a clear mind that hasn't been bombarded with stress, deadlines, errands, people calling and asking for things, or anything else of that nature.
Fact: Your mind is MOST fresh (rested) and optimal in the mornings.
I read a book called "The Effective Executive" where the author explains how you get a little bit of willpower everyday.
That little willpower is STRONGEST in the morning and quickly burns out.
When you wake up, rushing through the morning, trying to catch up on everything, and do things all day that require thinking and mental effort; how much willpower do you think you have left?
The energy and motivation gets sucked right out of you.
You basically play "catch up" all day trying to tackle all the tasks at hand and thinking of what else you need to do later. (Habit #7 ensures this doesn't happen)
Since everything is quiet, peaceful, and distraction free at 5am; you make MASSIVE progress.
But I'm not quite finished yet…
You see, something else interesting began to happen.
Getting up at 5am was no longer a want or necessity.
It was becoming an obsession.
There were many days where I didn't have any errands to do or anything to catch up on.
…And thanks to Habit # 11, I had the idea of starting a blog and made it my goal to work on it every day until it became successful.
After a little brainstorming, research, learning, and taking action…
Inertia Will Hurt ya was born and I began learning all about blogging.
How 30 Days of Discipline Helped me Create a Successful Blog
Fast forward 10 months later, I have close to 180 published articles, subscribers, and an audience who gives me feedback on how much they enjoy and benefit from my writing.
If you're a blogger like me, you know how much time, effort, and energy goes into just ONE article.
You have to write, proofread, and edit it; multiple times!
…And unless your articles are 100 words each (mine range from 1500 – 3000), this takes TIME!
Do you think there was any way I could've created that much content if I was still getting up at 8am?
Better yet, would I have ever started Inertia Will Hurt Ya?
"But Alex, you could have started and worked on the blog at night time, you didn't necessarily have to get up at 5am for that".
Starting a blog at night wasn't going to happen after my willpower had burned out.
…And if I did start it, the quality and quantity of content wouldn't be anywhere close to what it is today.
I would bet that on every dollar in my bank account. 
I mean, do you feel like working on a side business or project at night?
No, you want to relax.
Besides blogging, I started learning all about earning money online.
I had the goal of earning just $5 online everyday.
That goal is a JOKE to me now.
…But I was a "newbie" and had to start somewhere.
That's the magic of this book, the 12 habits combined not only motivate you to start and do great things; they make it inevitable.
All 12 habits feed of each other and quickly transform you in a kick-ass, action taking, go getter!
Life after 30 days of Discipline Ebook
Every morning, I log into my blog and work, work, work!
I work from 5:15 to 6:30 am and then jump right into habit #5 and #6.
By 7:00 a.m., I have a HUGE head start on my day.
Now, I have the rest of the day to take care of any necessary business. 
One thing you'll notice is you start doing certain habits faster and faster.
Habit # 5 would take me a LOT longer at the beginning.
The more you do the habits, the faster you tend to move, the more time you free up for yourself.
I can't explain how much 30 days of Discipline has helped me.
If you've been following my blog, you know how I ONLY promote things I know work.
This is one of those things that I believe in 100%.
So if you want to go from…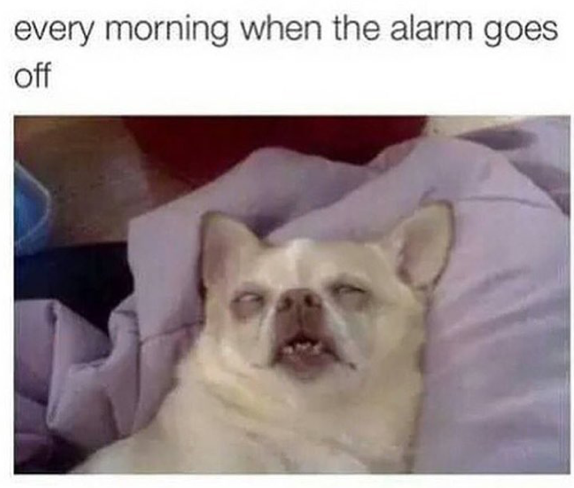 To…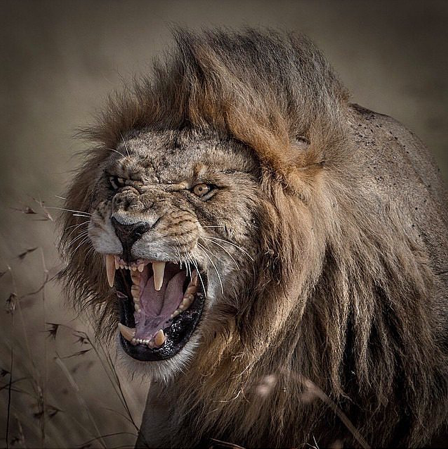 You need to get…
…Right now!
Click here to get your copy of the 30 Days of Discipline Ebook.
We'll talk again soon,
-Alexander Writer
Please follow and like us: