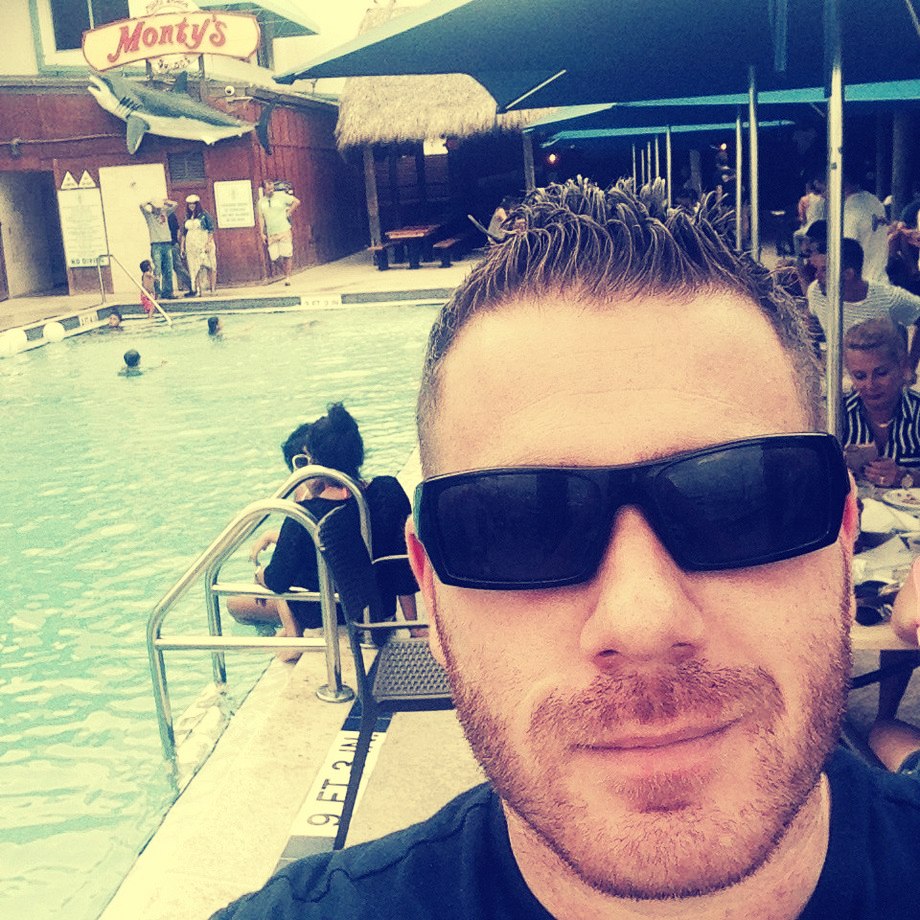 Gentlemen…
When you look good, you feel good.
When you feel good, good things happen.
When good things happen, life goes well.
It's no secret, to always look and feel your best; you have to do and buy certain things.
This doesn't mean you have to spend hours on yourself daily or a ton of money.
Looking and feeling great daily is simple if you follow and do the things I do. 
How you present yourself goes a long way.
Everything from how people perceive you to how you feel and perform as a person.
Here's a list of things I do/own to keep myself looking and feeling great all day, every day.
1) Hair
Different hairstyles fit different face shapes.
Do you have a square, round, or oval shaped face?
I see guys all the time with haircuts that don't suit them.
Just because Brad Pitt's new haircut looks good on HIM doesn't mean it will on YOU.
Research "modern haircuts" and get one that looks good on you.
I live in Miami, FL where it's hot 355 days out of the year.
People go to the beach during winter, that's how hot it is out here.
As a result, I like to keep a short but stylish haircut that compliments my square jaw.

It's easy to style and looks good.
Whether you keep your hair short or long, make sure you visit the barbershop on the regular to keep it even and presentable.
I use American Crew Hair Styling Pomade to style my hair.
It's not sticky like gel and helps keep a nice look all day.
I found it from doing research online and it turned out to be great.
2) Underwear
Look, I'm not a cheap guy, but I don't spend money unless I feel it's necessary.
Underwear was one of those items I never considered worth spending too much money on.
Until one day I decided to purchase Calvin Klein boxer briefs.
And let me tell you, the only regret I have is not buying them sooner.
The way they fit, look, and feel makes them worth every penny.
I've learned that it's worth spending money on things you use daily.
When it comes to quality of underwear, you truly get what you pay for.
And since you wear them ALL day (I hope), you want them to fit and feel great.
3) Shirts
Depending on the occasion, I'll choose the appropriate shirt.
For casual settings, I have two t-shirts I typically choose from.
Both of these are great quality, fit well, and are extremely comfortable.
I don't like my t-shirts with unnecessary buttons, pockets, images, or any other accessories.
I like a simple, clean, elegant look. 
Note: I air dry my shirts, I never put them in the dryer.
I learned this tip from a friend and all my shirts remain in great quality.
The hot temperature from your dryer can shrink and fade your shirts. 
When you hang them up, put the hanger from the inside.
This will prevent stretching the neck area and maintain a nice fitted look.
Make sure you wash them in "gentle cycle" with cold water and a quality detergent.
For more formal settings, I typically wear a long sleeve button up shirt.
However, I recommend you buy these in person to make sure they "fit right".
Different brands fit different.
I usually buy the Calvin Klein or the Express brand long sleeves.
I like the "fitted" look.
A man's clothes should highlight his primal features (chest, shoulders, and arms.)
Your shirts should never be "skin tight" or baggy.
Both styles look ridiculous, in my opinion.
I recommend you follow the same method when purchasing your dress shirts.
I drop mine off at a local dry cleaner.
You can't be cheap with good clothes if you want them to last.
Invest in building a good wardrobe, and take GOOD CARE of it.
If you maintain your clothes and buy a new shirt every 2 weeks, you'll build a great wardrobe without feeling it too much in your wallet.
…And most importantly, you'll always look good.
4) Jeans
Unless I'm going to a formal event or the beach, you'll catch me in jeans.
Jeans have and will always be in style.
Why? – Because you can wear them for just about any occasion.
Depending on what shoes and shirt you mix them with, they're always appropriate.
My choice of jeans have always been Levi's
I like the wide variety of washes available.
I wear the Levi's 514 straight.
I like these because they are "fitted" but aren't skin tight around my legs.
If you invest in five to six jeans with different washes, matching your shoes and shirt will be a breeze.
…"But Alex, buying five or six pairs of jeans all at once will be expensive"
No problem, buy two pairs at a time with different washes that are easy to match with clothes.
Start off by buying a dark and light wash.
Note: jeans go out of style so make sure you stay up to date with what's "in".
You shouldn't be walking around in jeans you bought two years ago.
5) Boots
My all-time favorite boots are Desert Boots by Clark's.
They're are stylish, comfortable, and look great.
If you pay attention in public, you'll begin to notice how popular these are.
This is another item you can wear to just about any occasion.
Going to the coffee shop? – jeans, desert boots and a t-shirt.
Meeting friends at a bar? – jeans, desert boots, and a polo shirt.
Going on a date? –  jeans, desert boots, and a nice long sleeve shirt.
I've invested in many different colors.
I suggest you begin with the Beeswax or the all black ones.
Both match with just about everything.
6) Socks
Socks aren't something I spend a lot of money on.
I throw them away typically every month.
I do this because think about it…
Your feet sweat all day and shed dead skin.
Socks tend to soak all that up along with dirt.
Sure, washing them will "clean" them, but in my opinion it's a better to just buy new ones.
I buy these off Amazon.
7) Sunglasses
This is another item I use to think – "Why would I spend over $100 on glasses"?
Then I would proceed to buy a cheap brand for $20.
Were the cheap brands the worst glasses in the world that ruined my life?
NO.
However, when you invest in a good pair of glasses, the difference is night and day.
I wear Oakley's with polarized lenses as you see in my picture below.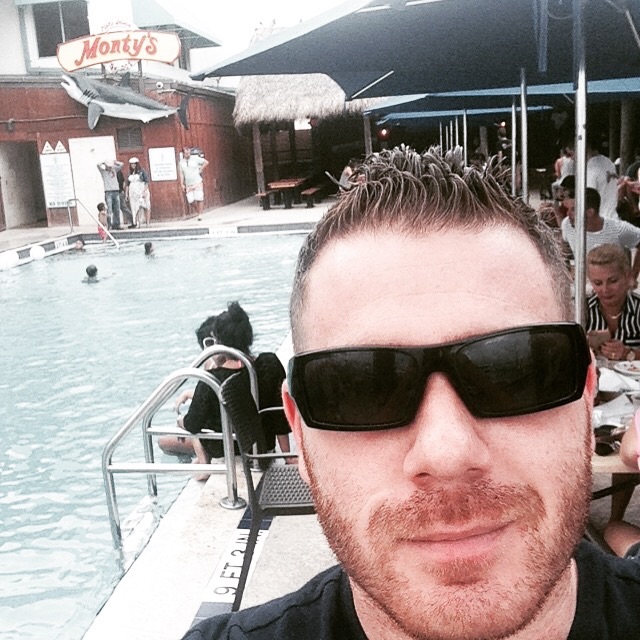 These are comfortable, look better, and the polarized lenses provide WAY better protection.
Since the sun loves to make its appearance in Miami, I need my glasses daily!
That's why investing in a quality pair was worth every penny.
8) Watch
I have two watches:
G shock (causal and sporty)
Guess (formal)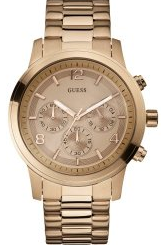 I wear my G shock 90 % of the time and my Guess the other 10%.
These days a watch isn't necessary to tell time seeing that our phones kindly provide that for us.
A watches job isn't only to tell time, my friend.
A watch is a piece of jewelry every man should own.
I'm not a big fan of excess jewelry but you'll always catch me with a watch on.
I've had my G shock over a year.
G shock is a reliable and trusted brand that makes quality watches.
I purchased my Guess watch because of it's elegant appeal.
It looks great on my wrist without being "too flashy".
I'm sure you already have at least one watch.
Make sure you invest in both a quality casual/sporty and formal watch.
9) Breath
Has someone with bad breath ever been in your face?
Remember how bad it was?
You can have great oral hygiene but still develop bad breath throughout the day.
Things like food, coffee, hydration levels, etc.; all lead to bad breath.
…And it's not like a bell goes off every time it's bad.
You need to do your best to have fresh breath all day.
For starters, make sure you brush, floss, and use a tongue scraper a MINIMUM of twice daily.
Yes, you're going to be lazy if you don't already do this.
Yes, you're going to forget.
Well, do whatever necessary to develop this habit.
Get this tongue scraper to remove junk that sticks to your tongue.
It's estimated that 90% of bad breath comes from your tongue.
Check out this article that goes into detail about it.
Your tongue is like a sponge soaking up a little of everything you eat/drink.
Brushing your tongue doesn't quite get the job done.
A tongue scraper is cheap and effective.
You simply place it on the back of your tongue and gently scrape forward.
Rinse your tongue scraper with hot water after using it.
I also recommend washing it with hydro-peroxide at least once a week.
Besides oral hygiene, always carry breath mints or gum.
This is a no-brainer but there are way more people that don't do it than those that do.
10) Body Hair and Nails
This comes down to personal preference.
You can either trim body hair or remove it completely. 
I personally don't feel using a razor is optimal.
I invested in the Peanut trimmer and it does a great job.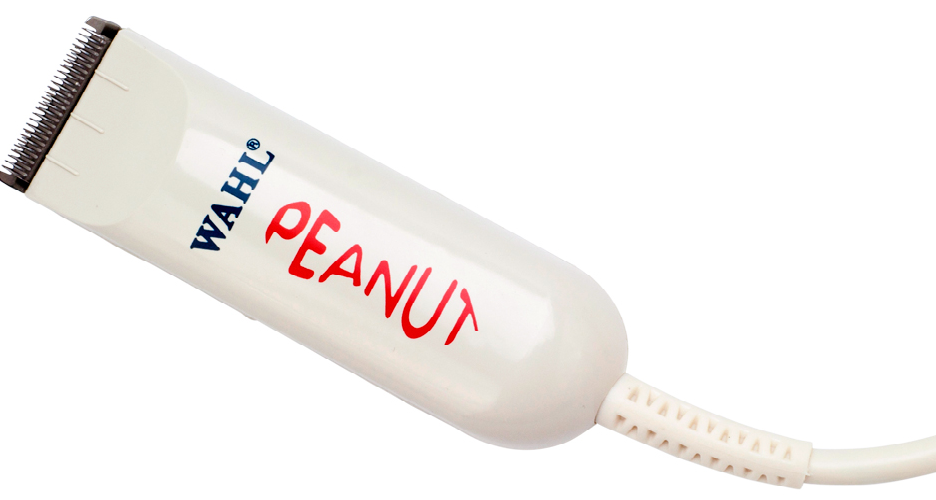 Razors result in acne, cuts, and skin irritation.
Plus they require a lot more work.
I run "The Peanut" over my skin and it easily and quickly cuts the hair.
I discovered it at my barbershop.
My barber always uses it to provide a clean look for my haircuts.
The peanut includes clippers if you prefer to just trim hair instead of removing it completely. 
I use it on the back of neck when hairs grow back after a haircut and on my face to either have the clean shaven look or to trim my beard.
I use this hand mirror to guide me when cutting the hairs on my neck.
Keep your fingernails and toenails short and clean.
I use this set to maintain mine. 
11) Shower
My favorite soap is African Black Soap.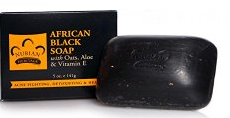 I wrote a review explaining why I've never switched soaps ever since trying this one.
For shampoo, I'm not that picky.
I've been using Dove for Men which is both shampoo and conditioner. 
It gets the job done and I don't see a reason to overpay for a shampoo bottle that's $20.
I also use these Exfoliating gloves.
I use them because they scrub away dead skin and dirt from my body much more effectively than the traditional soap to skin method.
First I rub soap all over and then scrub with them.
Just like my socks, I typically replace these monthly.
I learned about them on YouTube where a bodybuilder talked about ways he keeps his skin smooth and looking great.
Click here to see the video. (gloves displayed at 4:35)
12) Body Odor Prevention
I've been using Old Spice deodorant since my teen years.
I've never switched because I've never had to.
It smells great and does a great job at keeping my armpits dry.
I've mentioned baby powder in other articles.
You should always have a bottle handy.
I wrote an article on how it keeps your manhood dry and smelling fresh all day.
Baby powder does a great job at soaking up sweat. 
I apply it daily after the shower.
Try it if you haven't, I guarantee you'll never go another day without it.
Taking your shoes or underwear off and smelling bad isn't fun for you or anyone you're with.
I use Armani Black Code.
Just a couple of sprays does the job.
I always get compliments on this cologne.
I bought it after a friend of mine was wearing it and asked him about it.
Keep in mind that cologne smells different on everyone. 
Your body chemistry and diet determine how good a cologne will smell on you.
Even though this cologne is VERY popular, I suggest experimenting with different colognes until you find the best one for your body chemistry.
Important: Don't drown yourself in cologne.
A spray on each wrist, behind both ears, and one where your neck and chest meet is ALL you need.
DON'T spray it on your clothes, it'll stain your shirt especially if it's a light color.
Besides, cologne smells different on your skin than it does on clothes.
I use the Klean Kanteen bottle because it keeps my water cool and holds 40 oz. 

I refill it four to five times daily.
By now I'm sure you've heard the countless benefits of drinking water.
Remember your skin is one big organ.
If you don't drink enough water to "flush" waste from what you eat and drink, you leave your body no choice but to eliminate it through your pores.
The result? – oily skin and acne.
Your hydration levels also have a big impact on your appetite.
Most people think they're hungry when in reality they're thirsty.
Whatever bottle you decide to use, make sure you're drinking water daily.
This is an item I'm considering buying for my home and I figured I tell you about it because it seems pretty cool.
I've never seen it before and just recently discovered that it's offered for sale.
I agree with others who say that toilet paper leaves you "dirty".
I've done my research on this bidet and people seem to have great things to say about it.
Everything from the price, to how easy it is to install, to how much more effective it is than toilet paper.
However, I haven't used it myself so I can't give you an opinion on if it's great or not.
So far, I'm convinced to give it a try.
The idea of no longer having to buy/use toilet paper justifies the investment.
I guess it's safe to say that it'll pay for itself.
And there's the added benefit of doing the economy a favor which I'm all in for.
Well that's everything, my friend.
Those are the things I use/own to always look and feel great.
I keep things simple, stylish, and in good condition.
I don't buy many things, but what I do own is of quality.
Again, buy quality items and take good care of them.
Ever heard someone say "cheap things turn out expensive"?
In my experience, there's a lot of truth in that.
Take pride in how you look and feel, it'll make you a better person.
Trust me.
We'll talk again soon,
-Alex