How to Get Free Home Surveillance with Your Ipad
A friend of mine sent me the video below one day.
A lady witnessed two men intruding her home, live on camera, from her job.
I thought it was pretty cool…
However, after watching the video, I wasn't motivated to go and spend money on security cameras.
And even though I own a couple valuable things, I've never really feared anyone breaking in.
However, I did consider the idea. (Just in case)
The News sure does a great job at making us paranoid.
Read my article "Why You Should Stop Watching the News."
Even though I have dogs, I haven't exactly trained them to attack people they don't know.
Hypothetically speaking, if someone broke in, I can't really count on them to scare them away.
My dogs are "gentle giants" who would sell their soul for a treat.
After dwelling on the idea, I decided to search for ways to get FREE home surveillance.
I'd heard other people claiming they had it and streamed it on their phone.
So, I too, wanted to be one the "cool guys" haha.
Since I have 2 laptops, an Ipad, and an Iphone; I imagined I'd find some type of free service with the abundance of apps available today.
The first thing I considered was using the webcam on my laptop.
However, I found my Ipad to be a better option because it has a camera on both sides. (More on this below)
After doing some research, I came across two great options.
Apple offers two FREE apps called AtHome and AVS.
They work together with your Ipad and Iphone to provide live, free home surveillance.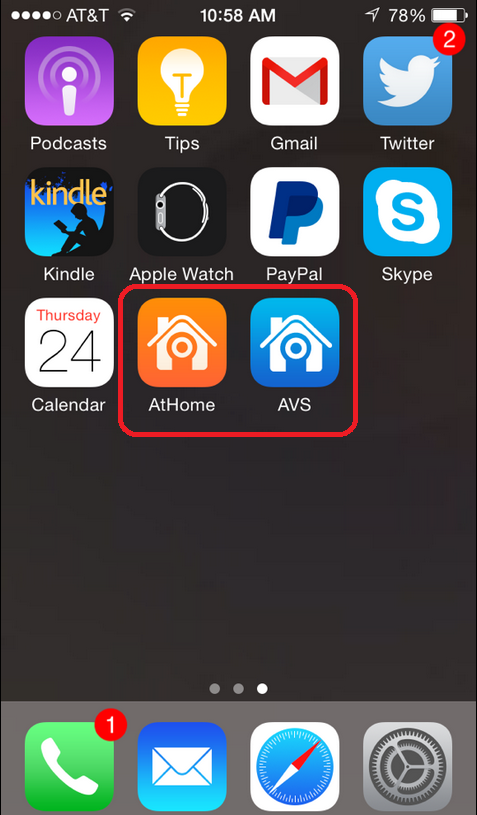 I'm not sure if these apps work with other phones besides the Iphone, but I highly recommend you find out.
Once you download the apps on both devices, the setup is EXTREMELY fast and easy.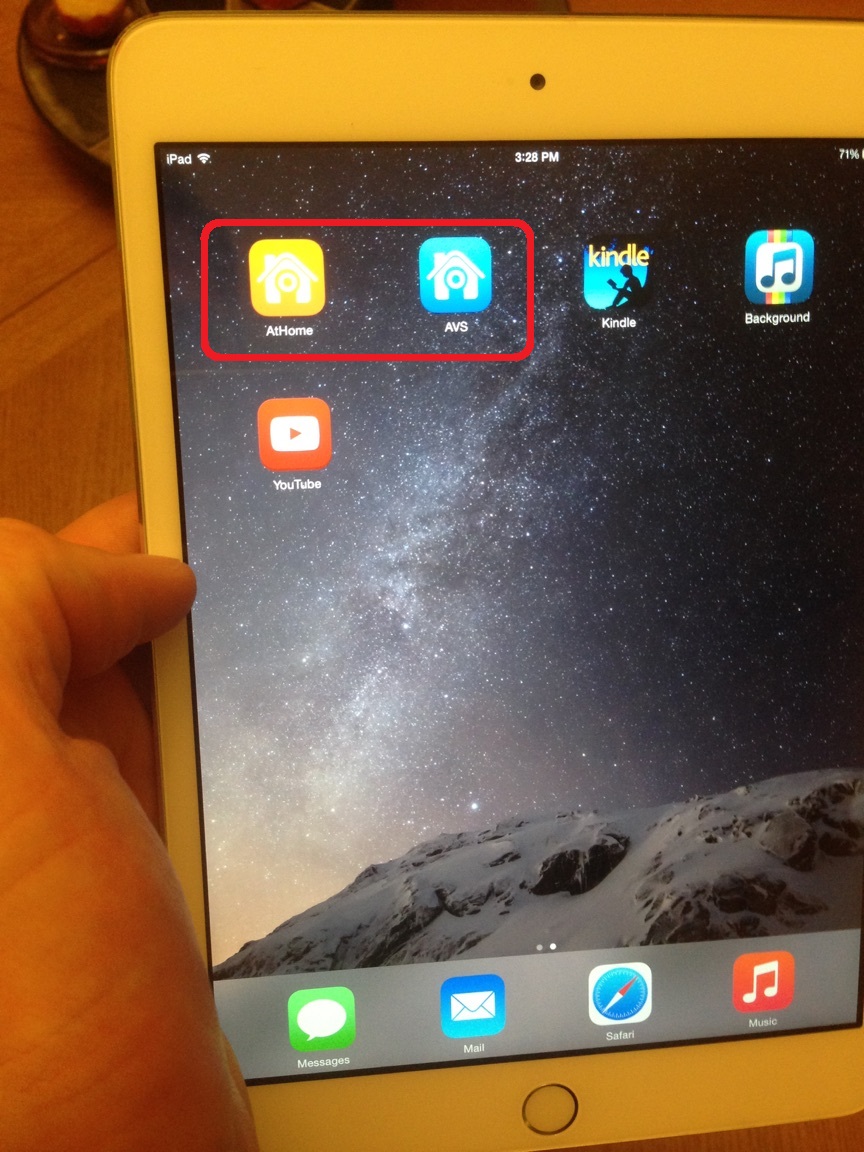 The cool thing is the Ipad has a camera on both sides.
I place it right in the center of my place.
This allows me to flip back and forth to get visuals of both sides.
One side streams video of my main door, the other of my glass screen door leading to the yard.
Most of the time, all I see are my dogs sleeping.
…But if anything were to occur while I'm away, I'd be ready.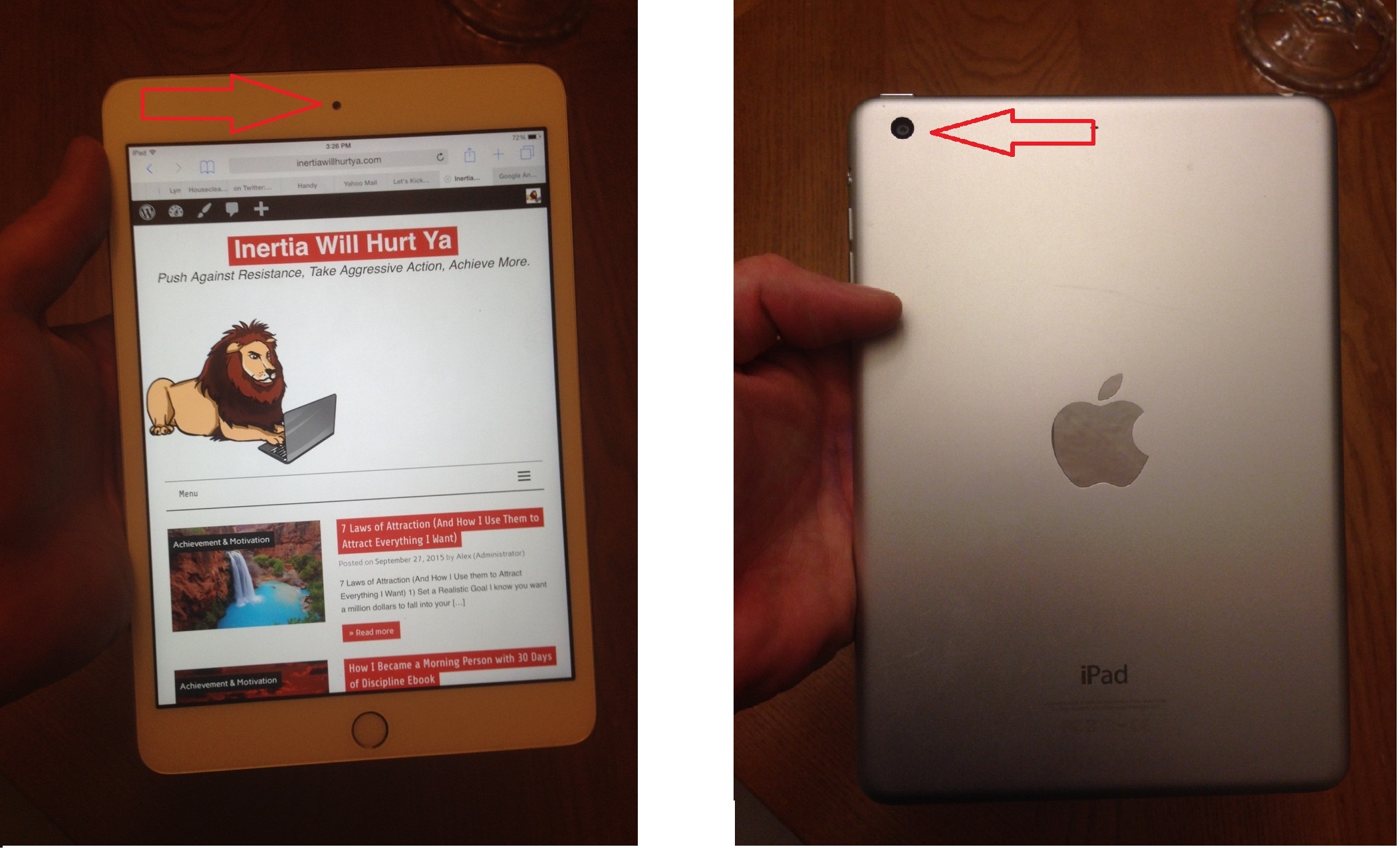 These free home surveillance apps aren't only good to catch burglars, but also to keep an eye on anyone (babysitters, handyman's, and so on) who may be in your home.
…Or maybe a crazy landlord who has the key to your place and goes in when you're away.
And since the apps are FREE, you might as well take advantage of them!
You can pickup an Ipad on Amazon for about the same price as one of those home cameras.
However, with an Ipad, you can use all the other features like Kindle, Internet, video streaming, and so on.
You don't have to get the latest, most expensive model.
All of them allow you to download and use these apps.
…And if your budget is tight, just get a refurbished one.
I buy all my electronics refurbished.
Why?
Because it's a waste of money to buy them new.
I'm going to let you in on a secret you may not know.
I knew someone who worked for Apple.
This person assured me that all "refurbished" means is a new product that was returned and verified by Apple technicians that it's still in "new condition".
It goes through a verification process before being sold to someone else. 
They run the product through all the test they would with a "new product".
In other words, technically, it's still new!
They just can't sell it for the price of a product that's never been shipped and returned.
Some of these products weren't even turned on before being returned.
Many people returned a product simply because they didn't like the color when they took it out the box.
I'm not a cheap guy but I don't spend money if it isn't necessary.
I've had my refurbished Ipad for 2 months and my refurbished Iphone for a year and half.
Want to know how many problems I've experienced with each?
ZERO.
I will continue to buy all of my products refurbished in the future.
I know the many of you reading this will already have an Ipad.
If you don't, you can pick one up here on Amazon.
…And don't forget what I told you about refurbished.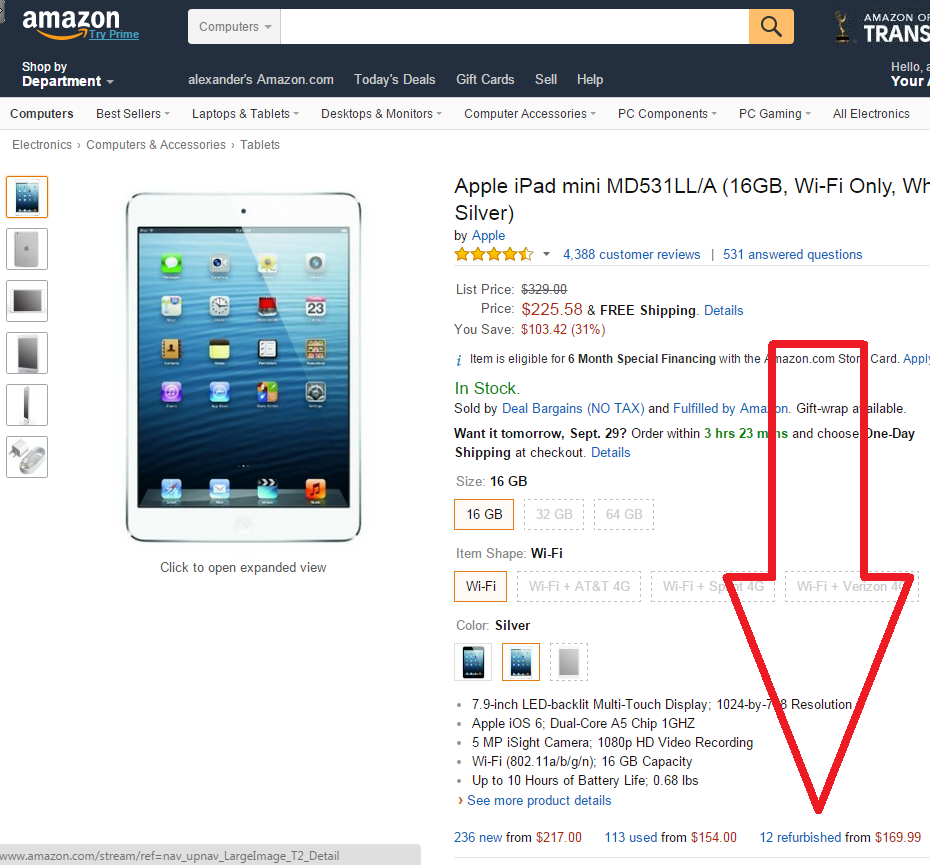 We'll talk again soon,
-Alex