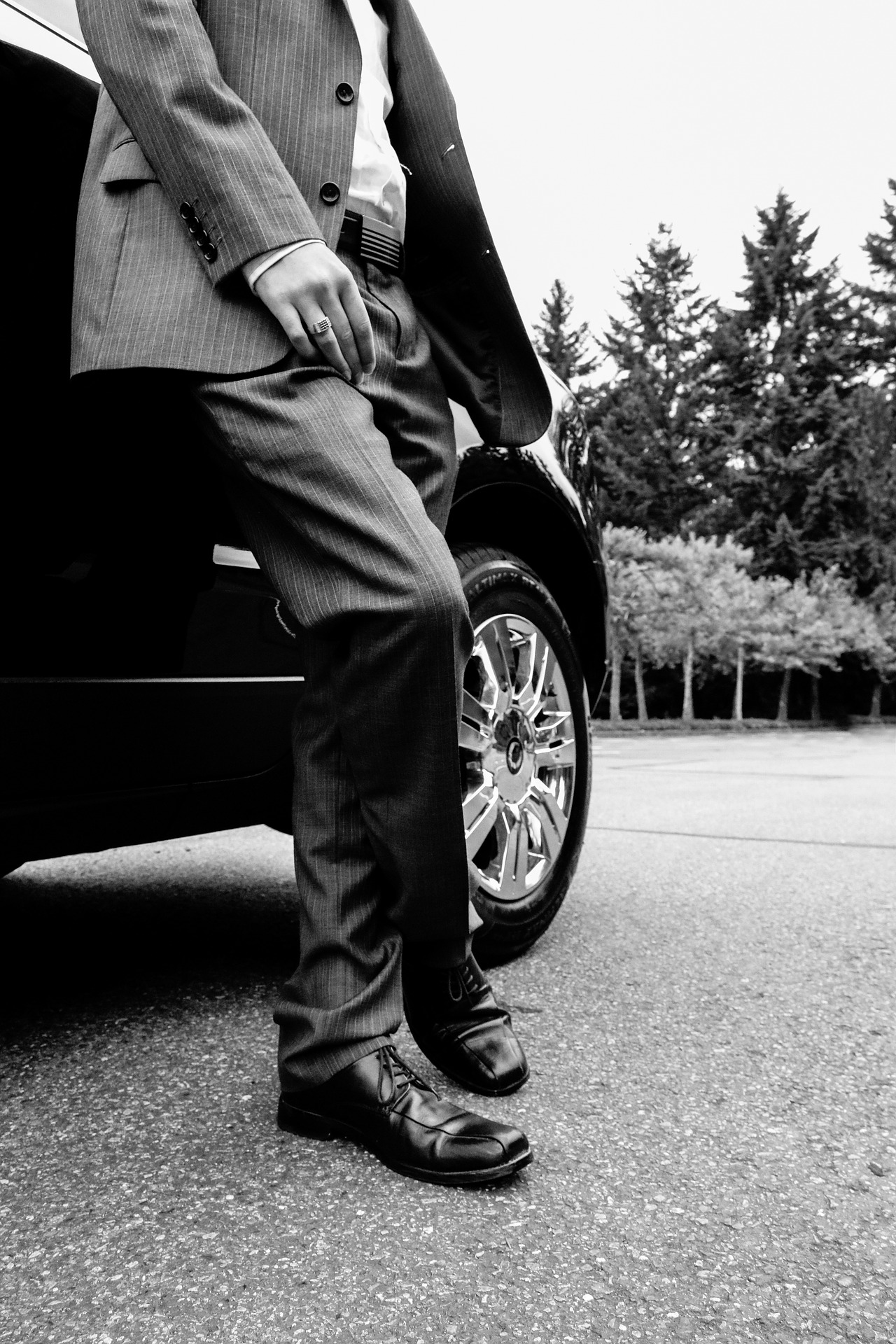 Speaking like a man isn't about screaming or roaring like a lion.
Doing the above will only make you look foolish.
The way to speak like a man is to speak clearly, be present (pay attention), and voice your honest opinions.
A man says what he means, and means what he says.
Period.
Below are five ways to help speak more like a man and less like a timid boy.
Let's begin.
1) Speak slowly
Ever had a conversation with someone that spoke so FAST, you had to keep asking them to repeat themselves?
I know I have.
Listen…
Unless you're a doctor in a trauma unit, who's rapidly giving orders to save a life, there's no need to have a Ferrari for a mouth.
Slow down.
A man speaks slowly because he knows his message is important and that people should listen.
Your rate of speech should be slow enough that it's easy to understand, but quick enough that it doesn't bore people.
Ideally, you should aim for 4-5 words per second.
Practice!
2) Don't whisper
Don't speak so low that people need to lean in until they fall on you.
I personally use to speak very low and quickly.
People would constantly say "What?" or "Excuse me?".
I got tired of it and began learning how to communicate better.
Today, I speak slower, louder, and with much more confidence.
3) Maintain eye contact
Look at whoever you're speaking to directly in the eye.
Don't let your eyes wonder off.
Sure, some people might not have anything interesting to say…I get it.
It doesn't matter.
Train yourself to maintain eye contact until the conversation is over.
Don't ever stare into the sky or at a blank spot in the room.
Focus!
4) Use hand gestures
Most communication is non-verbal.
Using hand gestures to help get your point across not only helps you, but makes you look more comfortable and confident.
A man who's confident in his word isn't stiff when he speaks.
Lacking movement makes you appear tense, nervous and unsure of yourself.
Use your hands to describe size, speed, and to point at people or things that will help get your message across.
5) Don't agree unless you mean it
Finally, always stand your ground.
A man is never afraid to voice his opinion.
Most people worry about saying something offensive or to disagree with what someone else says.
Don't worry.
Yes, you should use common sense when speaking, but don't be scared to say what's on your mind.
Share your message instead of changing it or staying quiet.
Conclusion
What's the next thing you should do now that you've read this article?
Practice.
What's the best way to practice?
Speak to EVERYONE you can!
This includes your friends, family, co-workers, and even people that you don't know.
I provided you the tools, but they will ONLY work if you use them.
If the idea of talking to strangers feels weird, talk to people who are paid to talk to you.
This includes:
Salesman

Cashiers

Secretaries

Telemarketers
You get the idea.
Take advantage of every opportunity you get so you can quickly make progress.
Talk soon,
-Alexander Writer