How to Write Content That Resonates With Your Readers
If you're like me, how your readers relate to you writing is VERY important to you.
You want to them to read your articles and say things like:
"Wow, that really helped me".
"This is exactly what I needed to hear"
"Now I get it!"
Having a blog filled with articles that doesn't provide people any value is pointless.
You want to offer them free advice that they can ACTUALLY apply and get results from.
So how do you do it?
1)

Make it Personal
It's important to know that people relate best when you tell a story.
Talk about something you went through and what you did to fix it.
Were you overweight and figured out a diet that worked better than others?
Good, tell them what you learned!
Did you start a business without knowing how?
Good, tell them what you learned!
People want to know someone else went through what their going through or that someone accomplished something they want to accomplish.
More importantly, they want to know how you did it.
2) Know Your Market
Who are you talking to?
Is it divorced men in their 40's?
Young men in college?
Single moms?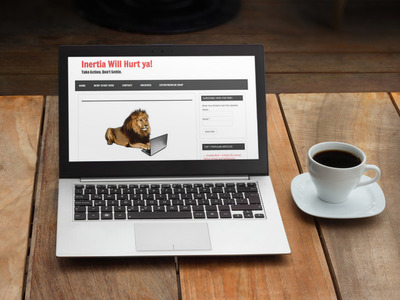 Knowing EXACTLY who you're talking to is vital!
Your readers need to feel that you're speaking directly to them.
You can't expect a young man in college and a single mom to relate identically to the same article.
It isn't going to happen.
The more you know about your audience, the better you get at writing content they find appealing and understand easily.
Study your market.
3) Don't Hold Back
You can't be afraid to show who you really are.
If you feel like sharing a sad story that makes you look weak, share it anyways.
If you feel like cursing, then curse.
Your readers need to know you're not hiding who you really are.
That you're human just like everyone else.
They need to be confident in your content.
It's always authentic, raw, and real.
You have to put yourself out there.
If your readers don't feel like they know you on a personal level, relating to you isn't likely to happen.
Talk about good, bad, happy, and sad times.
You need to develop a relationship with your readers, not just educate them.
-Alex