A couple days ago, many interesting things happened.
I was in the process of moving into my new place and had a lot going on.
Regardless of how busy I was, I worked on this blog daily.
There are three things I do every single day:
1) Work on my next article
2) Check my traffic
3) Respond to comments and emails
Those three things have been repeated for so many months now, they've become habit.
I can't go to sleep at night without doing them.
It won't happen, my mind won't let me.
On to the interesting things that happened….
To begin with, Inertia Will Hurt Ya broke its daily visitors record.
The previous record was 161 visitors in a single day.
This time, I received a total of 197.
It wasn't a HUGE difference, but it's still progress.
I remember when 197 visitors in a month was enough to make me celebrate.
…But that's old news, my friend.
I have grown.
My traffic goals have increased.
The dream of 197 visitors in a month turned into the reality of 197 visitors in a single day!
The next goal is 197 visitors in a single hour.
…And you can bet anything that I WILL MAKE IT HAPPEN.
Just stand by and watch my progress.
The other interesting thing that happened was a thought I woke up with:
"It's time for me to write an eBook for my audience"
I don't know why or how the thought came about, but it did.
Later that day, I was having a conversation with my good friend, Erick.
He's on the same path as me and is currently finishing up an amazing product he'll be releasing in the near future.
Erick said to me: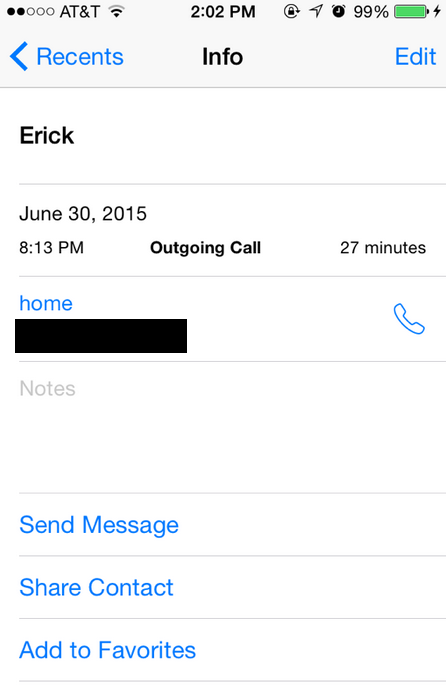 "Alex, I was looking over your blog the other night and feel you've done a great job. You're writing style is very consistent and it's clear that it's you writing each and every article. Your personality shines in all of you content. You know a lot of things and you're doing a great job, but one thing I feel your blog is missing is an eBook. You should write one!"
I thought to myself:
"Wow, two signs in one day, that's interesting"
However, it could have just been coincidence, right?
But…
Something else happened.
Just before going to sleep, I logged into my blog and saw a comment posted by long time subscriber/reader, Andrew.
Andrew is another guy who's on the same path as me and also runs a great blog.
Check out his comment below:

OK, so that was THREE signs all in the SAME day that it's time to do this.
A surge of motivation, excitement, and determination ran through my body like a cold chill.
The rush was too much!
I immediately grabbed my laptop and came up with a title and outline.
It was amazing how the ideas just came to me.
I was typing away like an accountant during tax season!
The Special Announcement
The eBook is on the way, my friend.
No set date on when it will be released.
…But trust me when I tell you that I will put my blood, sweat, and tears into this project to ENSURE I deliver something of great value.
There won't be any "filler" like many other books on the web.
If the book is 100 pages long, it will have 100 pages of value.
I refused to release anything less.
There won't be any false promises.
Just like all my articles, every single sentence will have a purpose.
What will the book consists of?
Everything I've done from day one to make my blog successful.
Nothing will be held back!
The goal is to share every single ounce of knowledge I have so YOU can implement it and get the same results.
I'm excited about this…very excited.
Now…
Why is all of this happening?
Why am I getting signs to move on to BIGGER projects?
Why does my traffic continue increasing monthly?
How is my blog becoming more and more popular?
Listen to me when I tell you this:
When you're persistent, things start to happen all on their own.
Day after day, month after month, I continue learning, applying, and writing.
After creating the title and outline for my book, I thought about a challenge to offer my readers.
A challenge that will change their mindset, eliminate all doubts, and motivate them to take action.
It's a challenge I double dare you to take on.
Can you handle a challenge?
Are you sure?
It won't be hard but it will require discipline on your part.
The Challenge
I double dare you to do the following for the next 33 days.
Read:
That's 3 books, read over and over, for 33 days.
I'm sure you already read/own at least one or two of these books since they are preached by just about every successful entrepreneur.
But if not, then buy them!
Why do I dare you to do this challenge?
Because I know that if you do it, it will change your mind and SUPER-CHARGE your success.
You'll look at the world differently.
You'll change how you act and what you do on a daily basis.
Most importantly, you won't waste any more precious time.
The information and knowledge acquired from these three books changes lives!
…And no, I'm not exaggerating.
I will even go so far as to say that you have no business starting a blog or any other entrepreneurship journey unless you've read these books.
They're a pre-requisite for success.
End of story.
All three must be read from start to finish.
What happens to most people who buy a book?
Do they finish reading it?
And those that do, did they take their time, highlight/take notes, and go back and re-read it?
You don't grasp every bit of vital information by reading a book once.

It would be great if you did, but it just doesn't happen that way.
I've read Think and Grow Rich a ton of times and always feel like I get something new from it.
These three books have been the MOST influential, educational, and motivational to me.
They're a HUGE reason for my success with this blog.
No other books have "fired me up" as much. 
Fact:
Think and Grow Rich = best success book ever written
The Millionaire FastLane = best business book ever written
The 4 hour Work Week = best entrepreneurship book ever written
Anyone who tells you different is either lying or doesn't know any better.
I promise.
Think and Grow Rich teaches you how to set goals, how and when to review them, and most importantly, how to actually achieve them.
The Millionaire Fastlane will motivate you to NEVER apply to work for another job.
In a humorous and entertaining way, the author (MJ Demarco) goes into detail about the "system".
You'll learn the reality of why having a job will never make you rich.
Why working in an office for the rest of your life is a mistake.
How he started his own limousine company and escaped the "rat race".
But most importantly, you'll learn what you need to start doing right now to ensure you don't spend your life rotting in a cubicle.
The 4 Hour Work Week will eliminate any self-limiting beliefs you may have.
You'll learn how to outsource work you feel you don't know how to do or have time for.
You'll learn how you can go and live anywhere in the world for WAY cheaper than you're probably living right now.
You'll develop the mindset of an entrepreneur and gain confidence to take action and achieve your goals.
The reality is that I don't have to say anything about these books.
All have sold MANY copies and have received a ton of positive feedback.
What I need to do is convince YOU to read them consecutively for 33 days.
Listen to me, my friend…
If you do this, you'll light a fire inside you that not even a Tsunami could put out.
Don't get me wrong, I'm not telling you to lock yourself in a room for 33 days.
What I'm telling you is to give up all the other stuff you're doing now on your spare time.
Stuff that isn't doing you any good.
EX: Watching TV, hanging out with friends, spending money you should be saving, and so on.
Remember it's only 33 days!
But trust me, you'll thank me when you see the impact it'll have on you.
How To Do The Challenge
You'll dedicate two hours DAILY to reading.
Make sure you set a timer and read no less than that. 
Yes, I'm serious about the timer and you'll see why below.
As soon as you finish one book, go straight into the other.
Repeat the same cycle until the 33 days are up.
33 x 2 hours = 66 hours.
On average, they say it takes about three hours to read a book.
66 hours/3 hours = 22 times a book is read
22/ 3 books = 7 (rounded off)
This means you'll read each book about seven times.
Why is seven important?
Because there's a lot of information claiming that repeating/reviewing something 7 times really helps you grasp and remember the content.
You want your brain to soak up all of this knowledge like a sponge.
This is how and why I came up with: two hours daily for 33 days.
Not only will you retain and memorize everything you learn, but you'll be building the habit of acting on ALL the information and knowledge acquired.
Makes sense?
Are you beginning to see how and why this will work?
Reading a book once won't do much for you.
But read a book over and over during the course of 33 days and you'll see just how much value you'll get out from your small investment.
As I'm sure you've heard by now, it takes about 30 days for your brain to accept a new behavior and turn it into a habit. 
"Accept" meaning you'll be pulled to do it without thinking, just like brushing your teeth every morning.
Don't be one of those people who buys a book, reads it once, and throws it on the shelf to collect dust.
Consistency = Progress
Take action and do the work!
Follow this challenge and watch the magic happen.
During the 33 days, don't watch or listen to anything negative.
Stay away from the news (don't worry, someone will notify you if the world is ending).
Be careful with your choice of music.
Negative and sad lyrics are NOT allowed during the challenge.
Whether you listen to hip hop/rap, rock, country, pop, etc.; all genres have artist that write sad and or negative lyrics.
I suggest you ONLY listen to the "instrumental" part of songs during these 33 days.
That's right, no lyrics!
Depending on your mood and what you're doing, search for instrumental's which are uplifting or relaxing.
Typically, I listen to: Chill out mix, Uplifting Trance mix, and Hip Hop workout instrumental.
Don't worry, your favorite sad or negative songs (if you have any) will still be there after 33 days.
I know there will be people who feel I'm just promoting these books.
It doesn't matter what anyone thinks, the reality is that you NEED to read all three of them.
I know the results will be great for the people who do follow the challenge.
As a result, I'll receive A LOT of positive feedback.
If you've been reading my blog for a while now, you know how I am about ONLY recommending books I know provide value.
My friend, I double dare you to do this challenge.
I double dare you to tell me it didn't change your life once you complete it.
I double dare you NOT to give into the small instant gratification things you're settling for now.
Watching two hours of your favorite TV show won't do anything for you.
Going out to the bar with friends for two hours won't do anything for you.
But FLOODING your brain with the knowledge in these books will CHANGE YOUR LIFE!
You can change your mind set in 33 days if you DO what needs to be DONE.
The question is, will you actually do it?
Many people will read this, buy all three books, and quit after reading 10 pages on ONE of them.
However, you won't be one of them.
You'll follow through with the challenge and reap the rewards.
Am I right?
Will you follow through?
I double dare you.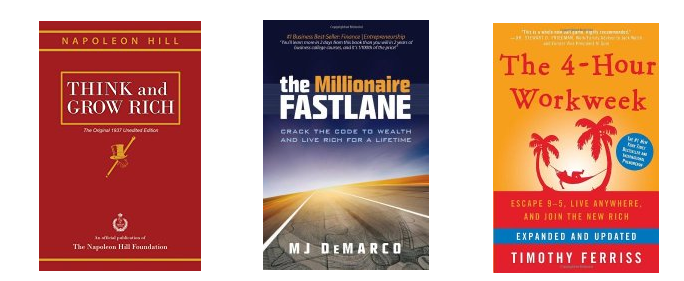 We'll talk again soon,
-Alex
Click here to check out my new book 'Mr. $100' and learn how to easily earn $100 per day online.