I had a bad injury on my right shoulder that prevents me from lifting heavy.
As a result, I'll be staying away from weights the next 4-6 months.
Yes, I know, boo-hoo, poor me.
However, this article isn't about me, it's about YOU.
I see guys these days dealing with so much non-sense when it comes to building muscle.
Look bud, when I was working out, the ONLY thing I focused on was lifting heavy and eating.
I wouldn't undereat or overeat.
I just trained like an animal and ate when I was hungry.
End of story.
I wouldn't track every single calorie.
I wouldn't put my whole life on hold.
If I went out for a social event, I had drinks.
If I was at grandma's house and she baked cookies, I ate a couple.
If other guys in the gym were spending $60 on tubs of protein, I was spending $60 on REAL food.
People tend to over complicate so many things these days.
If you want to build muscle, there's ONLY four things you must commit to:
Hit the gym 4 to 5 days every week.

Don't work out the same muscle without at least a 24-48 hour rest period

Get adequate rest every night (7-8 hours of sleep)

…and just eat, man. (Make sure each meal has a source of protein in it)
Don't go and buy Billy's Big Biceps program for $97.
He isn't going to teach you a damn thing that isn't common sense.
…"Here's how to build big arms in 2 weeks just like me"
With all due respect, Billy…get the hell out of here!
If you want to learn ways to target different muscles, spend some time on YouTube where there's an abundance of FREE videos on the subject.
The most important thing when building muscle is consistency.
You're not always going to sleep 7-8 hours.
You're not always going to eat the best foods.
You're not always going to have the best work out of your life.
…And sometimes, you're going to want to take a pretty girl out on a date, have a few drinks, and eat some food that's not "allowed" while weight training.
Fine.
You're not going to ruin all of your muscle building efforts by living life.
Listen to me when I tell you this, friend…
If you put in the time in the gym, and just feed your body, I promise you'll see results.
Of course, I'm not telling you to eat garbage food everyday.
You obviously need nutrition for your muscles to grow.
…But there's no need to restrict yourself or over-analyze every single thing you eat.
By making sure I get adequate protein, I've found everything else falls into place.
I do this by simply including a source of protein in every meal.
It's much easier than you may think.
…And there's no need to make anything complicated.
I've heard of guys who walk around with a food scale.
Really?
I once saw a guy in a restaurant pull out a measuring spoon to measure the amount of A-1 steak sauce he was pouring on his steak.
If only he knew how much the total calories, fats, and carbs were off compared to what they put in the menu's nutrition area.
Trust me, he had bigger things to worry about than the amount of sauce on his steak.
When a meal says it's 600 calories, there's a good chance it's WAY higher.
Those chefs in restaurants don't measure the exact cooking oil they use or the portion of food they give you.
So if you want to be meticulous with your diet, you're better off preparing it yourself.
But hey, I'm not here to judge anyone.
If you want to walk around with measuring spoons and food scales, it's your life.
I'm here to make life easier IF you want to follow my advice.
If all you want is to gain some size and strength, make sure you target every muscle at least once a week.
Follow this method and you'll see progress.
But if you want to play the role of a bodybuilding scientist:
"Wait, that has carbs??? Throw it out the window!"
….Again, it's your life.
Here's the truth and anyone who's honest and knows anything about building muscle will agree:
When you're consistent in the gym, you get stronger.
When you get stronger, you build more muscle.
When you build more muscle, you realize ALL that matters is lifting weights and eating.
I read an article once where the guy mentioned how he increased the weight on his bench press every week by just 2.5 lbs.
I know, it seems pointless.
…And as men, putting a 2.5 lb. plate on our bench press makes us feel weird, weak, and silly.
But he was consistent every week ensuring he got stronger and stronger.
In 3 months, his bench press had increased 30 lbs. (Nothing to scream about)
However, after a year, it was up a total of 120 pounds.
Not only did consistency help him get stronger and build muscle, it ensured he didn't get injured.
You also have to take into account that weight-lifting is more mental than anything.
By adding just 2.5 lbs. to your total weight, your brain doesn't register it as difficult.
Just try it and see what happens.
He also mentioned how he maintained a pretty balanced diet, but wasn't obsessive about it.
You should always aim for balanced meals, but if you feel like eating a slice of pizza every now and then, my friend, trust me, it's more than OK.
The only thing you should be obsessive about is your consistency in the gym.
Now, you tell me honestly…
Do you think if your diet isn't perfect but you still increase your total lifting weight by 2.5 lbs. every week, you'll still build muscle, consistently?
I already know your answer.
Don't allow anyone to fool you into spending money or building muscle any faster than possible.
There's only one way to build muscle consistently and in a healthy way.
…Spending time in here.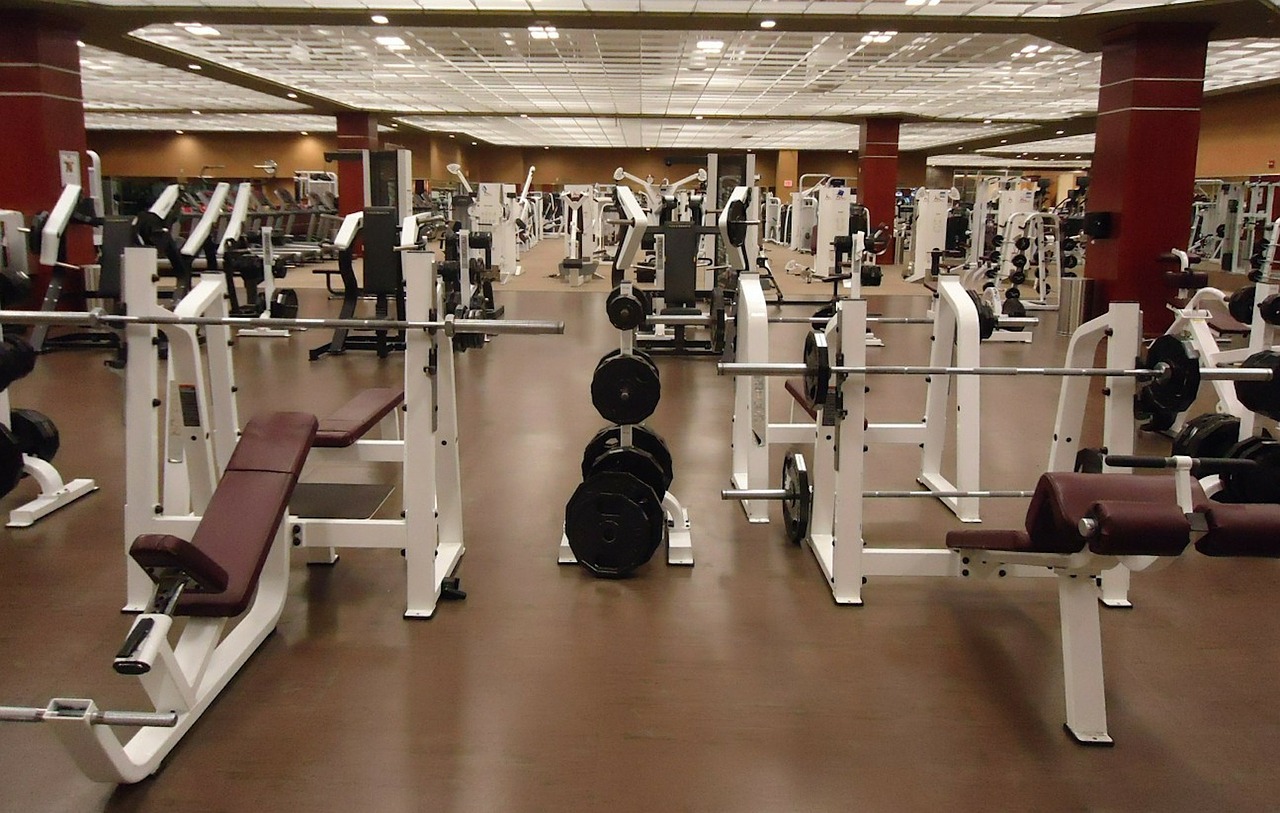 We'll talk again soon,
-Alex