Product or Service Integrity
If you're in business, you should have 2 goals.
1) Earn money
2) Help people
Al though these goals seem OBVIOUS, there are a lot of people online who are only interested in #1.
Let me ask you something…
How long do you want to earn money for?
Is it a week? A month? Or the rest of your life?
I have a good feeling I know your answer.
What's interesting is that even though most people want to earn money for the rest of their life…
Their product or service doesn't offer GREAT value.
You see it all the time, false promises.
"Learn how to speak a new language in 10 days"
Are you kidding me?
I once read that it takes about 10,000 hours of practice to get good at something.
10 days to learn a new language?
With all due respect…
Get the hell out of here!
These are false promises that excite people.
Why do they do excite people?
…better yet, why do they work?
Because ALL humans are lazy by nature.
They want the shortcut.
They want their results NOW.
How to Deliver on Promises
If you promote a product or service telling people:
"After 10,000 hours of practice, you'll be a fluent in French"
How many people would purchase the product?
10,000 is a huge number!
…but it's practicing product or service integrity.
What's the FASTEST way to build a negative reputation and fail in business?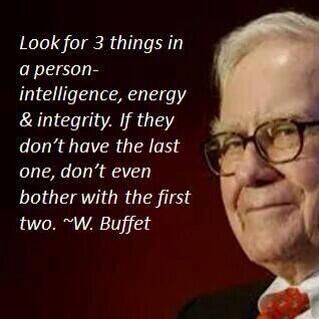 Selling a product or service that DOESN'T deliver on its promises.
So what do you do?
How do you convince people to buy while being authentic simultaneously? 
Easy.
You create a product or service that does exactly what it says it does.
Instead of advertising "You'll be fluent in French in a week"
Say this…
"Each week, you'll quickly improve your French speaking skills and advance to the next level until you're 100% fluent in French. This is the fastest and most effective way to learn French."
No false promises.
Is it really the fastest and most effective way?
Yes, because they'll be learning and advancing to a new level each week ensuring they properly learn how to speak French.
There is no other shortcut, if they want to learn French properly, this is in fact the most effective way.
Make sense?
As long as they study the product as instructed, they will in fact get better and better each week.
If you want to make a few quick sales and DESTROY your business credibility…
Go ahead and offer your "life changing" in one week products or services.
Have you ever read a book or taken a fitness class that was amazing?
What did you do?
You probably told friends and family about it, right?
What does this do for a product or service when you tell others about it?
It promotes and helps it build a solid reputation.
Word of mouth marketing is one of the MOST effective forms of marketing.
When people hear others talk about how well something worked for them, they're more likely to buy it.
Just like negative story on the news spreads fast, so does a faulty product or service.
"Hey, this program says I can learn French in a week!"
"…it's a lie!
 ….I know someone who bought it and only learned about 5 French words!
…Don't waste your money!!!".
Do yourself a favor and fall in love with a product or service idea.
Be patient and make it as PERFECT as possible.
…and most importantly, deliver on your promises.
Your product or service integrity is VITAL for your success.
If you give people something of great value, the money will come.
…and will continue to come for a LONG time.
-Alex
PS – Download my NEWEST book "How To Make $100 Every Day On The Internet" because it's going to show you my ALL my proven ways to make money online.