Salt Water Flush
Chances are you're reading this because someone told you about the salt water flush.
They probably went on and on about it's benefits and how good they felt after.
Well, my friend, they weren't kidding.
The salt water flush is amazing and you do feel great afterwards.
I first learned about it a couple years ago from someone at my gym.
They explained how they did it on the regular and how much it's helped them feel better.
I was immediately intrigued and decided to give it a try to see how I felt.
I had never done any kind of "cleanse" or "flush".
The results were as promised, I felt amazing and "renewed" after.
Not to mention that it was VERY cheap and easy to do.
So let me tell you all about the salt water flush so you can decide if you'd like to try it.
How it Works
The salt water flush helps clean out your intestines and entire digestive tract.
Your digestive tract includes your esophagus, stomach, small intestine, and colon (large intestine).
It starts at your mouth and ends all the way down at the anus.
Overtime, your digestive tract accumulates waste from things you eat and drink.
Processed foods and excessive intake of animal protein contribute to this the most.
The salt water flush is not a "diet cleanse" or quick fat loss remedy.
Actually, it has nothing to do with weight-loss.
You will lose weight, but not fat.
The weight you lose will be water weight and "build up" in your digestive tract.
The important thing is how beneficial it is to your health and how good you'll feel.
I love the salt water flush because it's an effective way to maintain your colon clean and healthy.
There are other popular body flushes or cleanses such as enemas and colonics.
The difference?
Those things ONLY help remove crap (pun intended) from the colon.
However, a salt water flush cleans out the colon as well as the rest of the digestive tract.
Not too bad, huh?
If you're experiencing bloating, digestive irritability, cramping, or gas; you'll notice tremendous improvements.
What You'll Need:
Unrefined sea salt 

(Iodized table salt is not allowed because it doesn't work the same)

32 oz. of warm water (measure exactly 32 oz. with a measuring cup).
If it's your first time doing the salt water flush, drinking the mixture won't be the best tasting thing you've ever tried.
It gets easier each time you do it.
Just warm up the 32 oz. of water, mix in with 1 tablespoon of unrefined sea salt, and gulp it down.
You can drink it slowly if it helps, but don't take too long in between sips.
You should have all 32 oz. in your body in one to two minutes max.
Once you drink it, you can either lie down and wait or do light activity around the house.
I personally just lie down and relax because I know what's coming.
What to Expect
OK, listen to me when I say this…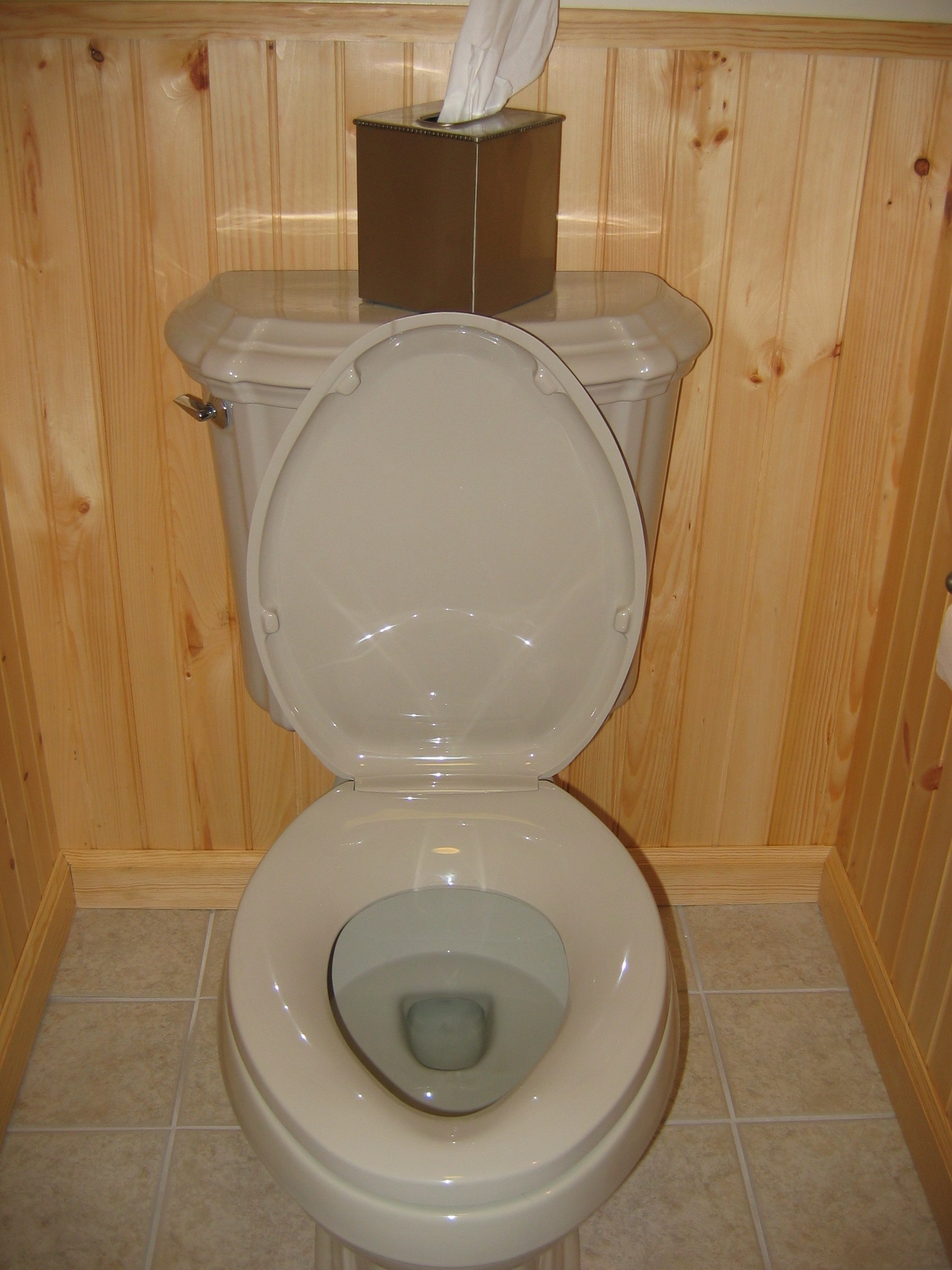 You will be going to the bathroom VERY OFTEN.
For this reason, I HIGHLY recommended that you only do this at home.
I would pick a day that you will not need to leave the house.
Don't come back to me later saying I didn't warn you.
The salt water flush needs to be done first thing in the morning on an empty stomach.
I also recommend you have dinner early the night before, preferably 5 p.m. or 6 p.m. the latest.
This will provide plenty of time for your food to digest properly before the flush.
This will also ensure that you wake up on an empty stomach.
You'll probably have anywhere from 4 to 7 bowel movements.
The bowel movements won't be too far apart.
One usually occurs every 20 to 30 minutes.
Typically, the first one occurs within the first 30-45 minutes after you drink the mixture.
The first couple of bowel movements will probably be regular (solid).
However, the rest will come out as watery just like diarrhea.
In some cases, all bowel movements from beginning to end will be watery.
Yes I know, nasty to think and talk about but VERY good for your health.
The type of  bowel movements will depend on you and what your diet has been like recently.
Regardless of how they are, the salt water flush works the same for everyone!
It has one goal and one goal only; flush out your system.
And that's exactly what it does!
What to Do The Rest of The Day
The salt water flush effects are usually over with after three to four hours.
However, it can last a little less or longer for some people.
As mentioned before, I would take it easy this day and preferably stay at home.
I also recommend you don't eat anything too heavy either.
I always keep my meals small and very healthy on these days.
Plenty of vegetables and lean meats is my go to choice of food the rest of the day.
The way I see it is, I've just flushed out and cleansed my entire digestive tract, why would I eat anything other than healthy and nutritious food?
There's no reason to go and fill it with anything bad (processed foods).
How Often Should You Do It
There is no magic number on how many times you should do the salt water flush.
At the same time, you shouldn't be doing it on a weekly basis.
Even though nothing bad will probably happen if you do, it's totally unnecessary.
I would suggest you do it once a month.
This is how often I do it and will continue to do so.
Why do I continue to do it?
The answer is simple.
Because I feel amazing after and know that it has a positive effect on my health.
Again, It's incredibly cheap and easy to do.
Just prepare in advance before you do it.
Ask me any questions or share your results and experience with others in the comment section below.
-Alex