Saying Goodbye to Stuff and Hello to a Minimalist Mindset
A couple months ago, writer and creator of The Rational Rebel (Tara) came up with a challenge/idea I felt was pretty cool:
Get rid of one thing, every single day, for 30 days.
It could be anything. (Clothes, gadgets, and so on)
Well, I love a challenge and had a good feeling about this one.
I've heard many people who choose to live a minimalist lifestyle and the reasons why they do it.
Intrigued with the idea and curious to see if I could actually find 30 things to get rid of; my journey began!
Here's the 30 items I got rid of.
1. I went to a party once at a condo called The Marquis Residence. Everything from the view to the interior design stood out to me. I visited the condo again one day to get additional information on the property. I took a rock from the landscape to place on my nightstand. On it I wrote: the place, day, and time I got the rock. However, I later changed my mind about living in the condo after learning that it was both a condo and a hotel. I never discarded the rock until now. Goodbye! 
2. I was always in some kind of sport growing up. Every summer was baseball camp and during the school year I would play basketball at my after school care (The Boys and Girls Club). Over the years, I had success at winning a couple trophies for championships, MVP, etc. However, this is a part of me that's in the past and time to say goodbye to! The trophies just take up space in a corner of a storage closet I have. Goodbye!
3. Here's a belt I've used only a couple times. I NEVER wear it so decided to say goodbye!
4. Phone charger I no longer use. Goodbye!
By the way, if your charger's cable tears like most of them do, don't go overpay for a new one in the store. The IXCC cable in the picture below is on Amazon for 8 bucks.
5. Hands down, these are the most comfortable sports shoes I've tried. Nike sure knocked it out of the park with this one. I'd usually wear these for running or jumping rope outside. However, I no longer use this specific pair because they are worn out from years of use and are just taking up space. You can also pick these up here on Amazon or at a local shoe store if they still have them. Goodbye!
6. If you read my other articles, you know how much I love coffee. Here's a cool mug I no longer use. Goodbye!
7. This little guy is one hell of a grill. During my college years, I must have cooked thousands of chicken breast, fish, and steaks on here. I no longer use it as I've invested in a bigger one to cook multiple things at once. However, you can easily fit two pieces of meat at a time on here. Here's a trick to minimize cleaning: Wrap your meats in a sheet of aluminum foil and spray a little cooking spray inside. Once your meat is cooked, discard the aluminum foil and simply wipe down the inside of the grill once it cools off. If you're a young person in college, I highly recommend a George Foreman grill.
8. Here's an old wallet filled with business cards which I no longer use. Goodbye!
9. An old butane lighter I had laying around. Goodbye!
10. A set of headphones I bought back during college for studying which I no longer use. Goodbye!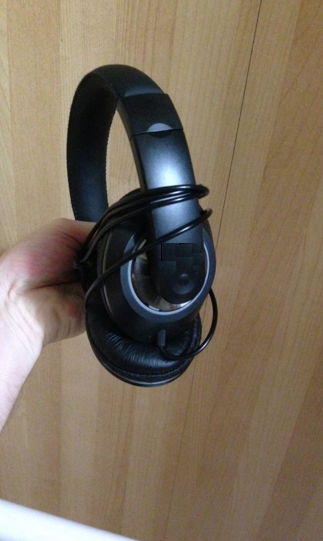 11. Jumping rope is an exercise you'll catch me doing very often. I currently have 4 different jump ropes at home. This bad boy was #5. There is nothing wrong with the rope, however I no longer use it. If you're going to start jumpring rope, don't spend $20 or $30 on one. Pick this one up for $5 bucks on Amazon. Goodbye!
12. An old extension cord I had laying around. Goodbye!
13. This one I thought about before saying goodbye to. It's an old notebook where I would write my goals down. It's nice to see how much of what I've set my mind too, I've accomplished. However, this is the "old me". I've moved on to bigger and better goals. Goodbye!
14. Burberry Touch was a cologne I used for a VERY long time. It smelled great on me. I now use a different cologne and had this one just laying around. There's barely anything in it but I still had it taking up space. Goodbye!
15. If you go to the beach often, you need a good, comfortable pair of beach shorts. These you see in the picture contain great memories of MANY beach days. Polo beach shorts are my favorite. I have many pairs in different colors but don't use these in the picture below, anymore. Goodbye!
16. During my college years, I drank a lot of coffee. Between the job I had at the time and my classes, coffee saved my life on many days. However, paying $5 a day for coffee wasn't going to happen. Across the street from my campus was a 7 Eleven that made fresh coffee every morning. If you buy their mug, you get unlimited $1 refills. I went so often that I became friends with the employees. Good times. Goodbye!
17. A classic! Awaken the Giant Within is a book I recommend to everyone who's interested in growing as a person and becoming the best version of themselves. This book really helped me change my mindset and view things differently. I now have the Kindle version so don't need the hard copy laying around. Goodbye!
18. Here's a pair of computer speakers I had in storage. I don't use them at all whatsoever. Goodbye!
19. Nice bag which I never use. I won this one day in a raffle. Goodbye!
20. I wrote an article on How I Look and Feel Great Daily. One of the items I talk about are my V-neck CK shirts. They are stylish and comfortable. I love to wear them with jeans and my desert boots from Clarks. This shirt had something magical to it. It was always a good time when I decided to wear it. However, I've had it for a while and don't really wear it anymore. Goodbye!
21. I've mentioned this book MANY times. If you want to become GREAT at interacting with other people and have them enjoy being around you, doing business with you, and trusting you; YOU NEED TO GET THIS BOOK. This is a another classic! I've also downloaded it in on my Kindle App so I've decided to get rid of the hard copy. Read this book if you haven't, trust me. Get the Kindle or Hardcopy here on Amazon.
22.  I've had this watch since 2005. I don't know what goes into a G-Shock watch but man are these bad boys durable! I've never changed the battery on this thing which I honestly find kind of strange since I've had it for a decade! I no longer wear it though. Goodbye!
23. A set of wine glasses I don't use. Goodbye!
24. An old Blu-Ray player. Seeing that I stream anything I want to watch, this guy hasn't been put to use in a long time. Goodbye!
25. "If you're going to listen to one personal development tape, make it The Psychology of Achievement by Brain Tracy".
That's what I heard a speaker say once in a seminar. And I'm glad I followed his advice. I'd leave this playing over and over in my car and it completely changed my mindset, goal setting, and the amount of action I took towards my goals. By now, I've made a habit of all instructions included inside and no longer listen to it. Goodbye!
NOTE: DO NOT buy it on Amazon. They have it at a WAY cheaper price on Nightingale.com.
26. A cool lamp which apparently still works but I don't use. Goodbye!
27. An old pair of boxing gloves. I have a new set and these were just taking up space. Goodbye!
28. Looks new right? Maybe because I only used it once or twice. I was given another iron as a gift and never used this one after. Goodbye!
29. My favorite boots! Here's a pair I've had for many years. These are the Beeswax color Desert Boots from Clark's. Goodbye!
30. I'm not big on jewelry but you'll always catch me with a watch on. Here's a nice Guess watch which I no longer use. Very nice looking watch but if I don't use it, why hold onto it? Goodbye!
…And that's it!
30 days and 30 items.
The result?
I think the challenge is something EVERYONE should do.
Not only did I get rid of a lot of things that were just "in the way" and taking up space; but I realized just how much I hold onto which I don't need.
What's funny is that I now look for things to get rid of.
I find myself asking: "I have this for a reason but do I really need it?"
I highly recommend you give the goodbye challenge a shot.
There's something both physically and psychologically rewarding about it. 
A special thank you to Tara for the wonderful idea.
Read her minimalist article here.
We'll talk again soon,
-Alex