So you want to start your own website?
You've come to the right place.
Why should you listen to me?
I've built this and many other websites using everything I've learned over the years.
Whether you're new to my website or have been a long time reader, you'll quickly discover how I only release content and products of HIGH quality.
We now live in a digital world where the internet has taken over.

Having a website is no longer something to consider, it's a necessity.
Everything and everyone is online.
Starting your own website isn't hard. (If you know what to do)
I've created a great guide so you can quickly and easily do it yourself.

Inside, I take you step-by-step showing you exactly what to do and when to do it.
Instead of paying someone, you can do it all yourself in less than an hour.
I created this eBook to save you time, energy, frustration, money, and mistakes.
I spent MANY hours ensuring I included everything necessary to properly start a website.
So if you're ready to create yours, let's get moving!
Mr. Website Builder will teach you:
Where and how to register your domain name (Website name)

How to choose a domain name that's effective and memorable

How to properly host your website for cheap

The proper way to register your website to keep personal information private

How to quickly and easily install WordPress

All the necessary WordPress settings and editing required

Important changes you must make to your website the moment you create it

12 powerful plug-ins to help keep your website running efficiently

Tips on how to properly choose a website theme for best results

…and much more!
Whether you know a little or nothing at all on how to start your own website, this guide will show you everything you must know.
Again, don't spend unnecessary money by having someone else do it for you.
Buy this guide now, do it yourself, save money, and ensure everything is properly setup. 
To your website building success,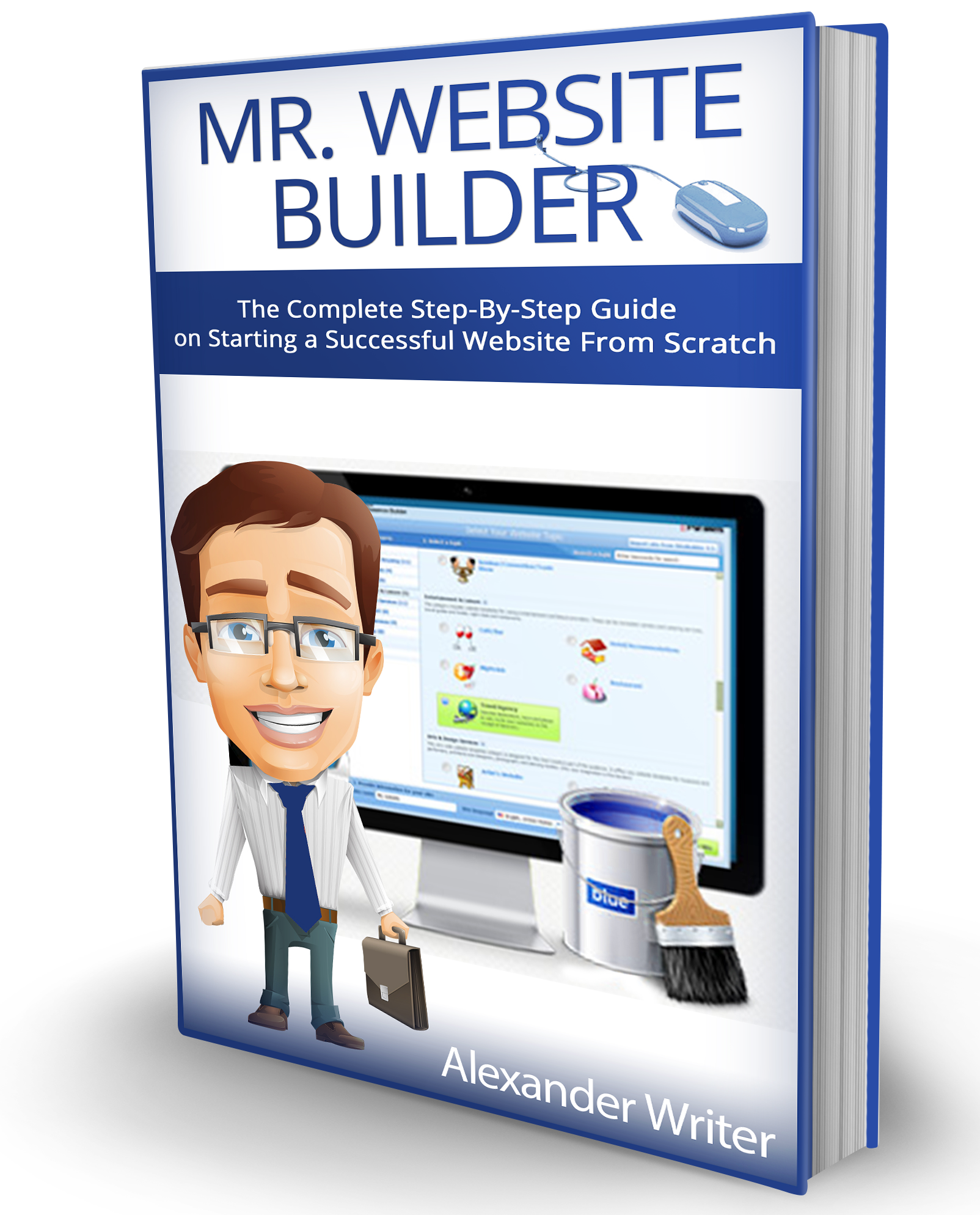 Mr. Website Builder is only $1.99!
…And 100% risk free.
P.S. – I'm 100% confident this eBook will show you everything you need to know but if for any reason you don't feel satisfied with your purchase, I am offering a 30 day money back guarantee. Simply send me an email and I'll refund your money with no questions asked!