The Best Body Hair Trimmer for Men (Wahl Peanut Trimmer)
If you're like me, you like to make things easier in life.
When it comes to trimming body hair, using a razor can be a real pain in the butt.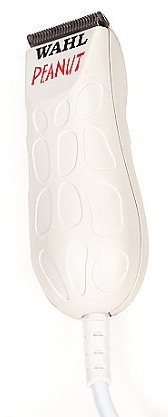 I live in Miami, FL where the beach is a spot most people spend a lot of time at.
Like most people, I enjoy going to the beach often.
However, I had one problem…
A lot of hair would grow on my back which wasn't exactly pleasant to look at.
I began using a razor to shave it all off.

…But it would take me FOREVER and leave my skin with cuts and irritation.
If you've ever shaved your back with a razor, you know how uncomfortable and difficult it is.
I considered doing "back waxing" but something about the idea didn't really convince me.
One day, I was getting my routine haircut and something stood out to me.
My barber was using a Wahl Peanut Trimmer on his client.

This was nothing new, he always used it, but I never paid any mind to it.
It works great to remove those short hairs around your neck and for trimming beards.
However, that day, he actually used it to give someone a bald haircut.
My guess is the guy walked in and said: "Give me that Stone Cold look!"

The ONLY thing my barber used was this trimmer.
As the hair came right off and fell to the floor, I couldn't help but wonder if it would be a good option to remove the hairs on my back.
…I mean, it looked so effortless!
A lot easier than the picture I had in my mind of me using a razor on my back.

It only made sense that if it worked to shave all that guy's hair off, it should work just as great on my back.
The Wahl Peanut is very small.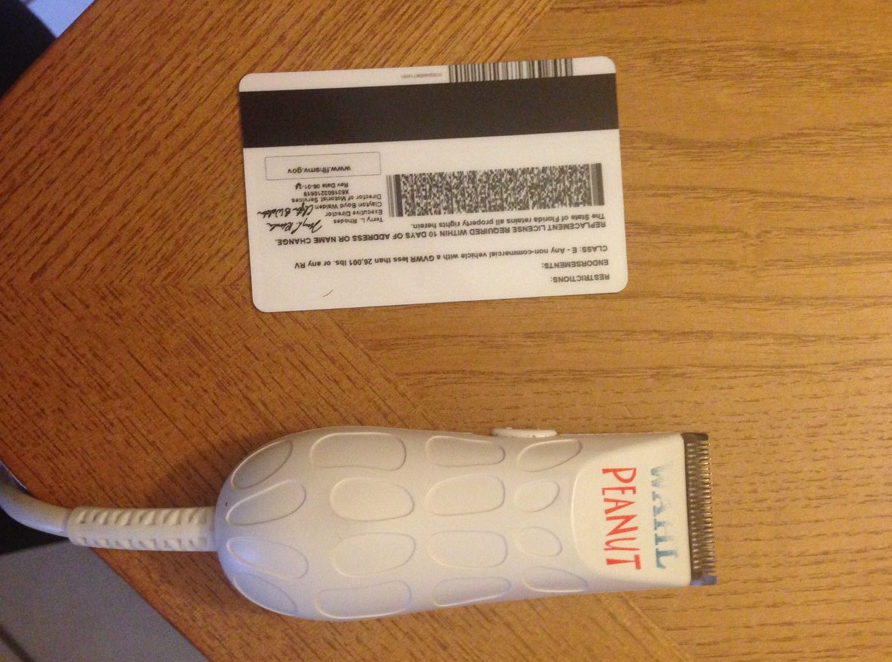 This led me to believe that it would be very easy to hold while running it across my back.
…Especially in those hard to reach places which were a nightmare with the razor!
And guess what, my friend?
I was right!
The trimmer turned out to be very easy to use.
My Wahl Peanut Trimmer Experience

When it was my turn for a haircut, I mentioned to my barber how the trimmer appeared to do a great job at removing hair.
He explained that ever since trying it, he's never used any other option.

Being close to convinced to buy my own peanut, I decided to do some research online when I got home.
I'm the type of guy that needs good convincing before buying something.

I figured the trimmer would be very expensive, not durable, or require a lot of maintenance.

To my surprise, it was very affordable and people were going bananas over how great it worked for them.
After reading a couple great reviews on Amazon…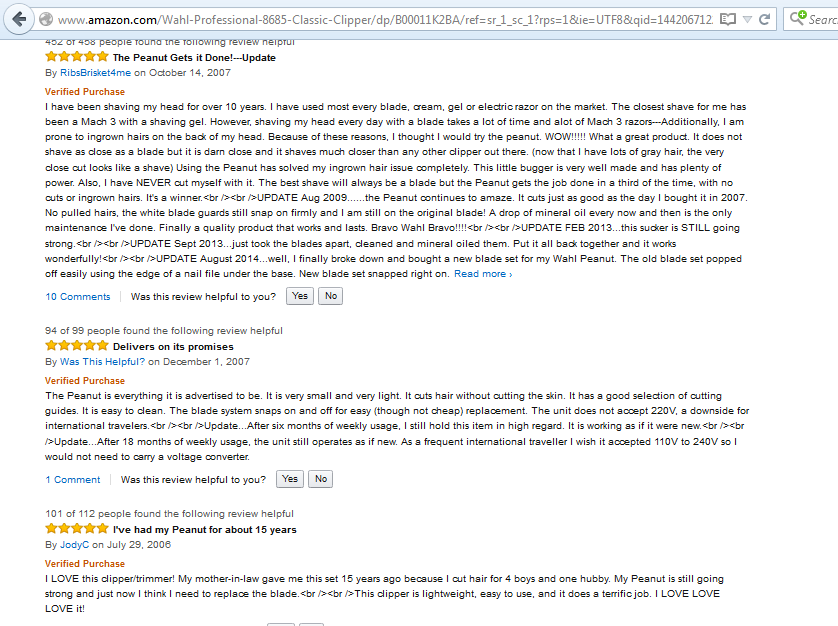 …And feeling like I had discovered the best hair trimmer for men; I decided to make the investment and give it a shot.
Worse case, I could just return it if it didn't work well.
The result?…The thought of returning it NEVER crossed my mind.
Ever since receiving my Peanut, I have yet to use another razor!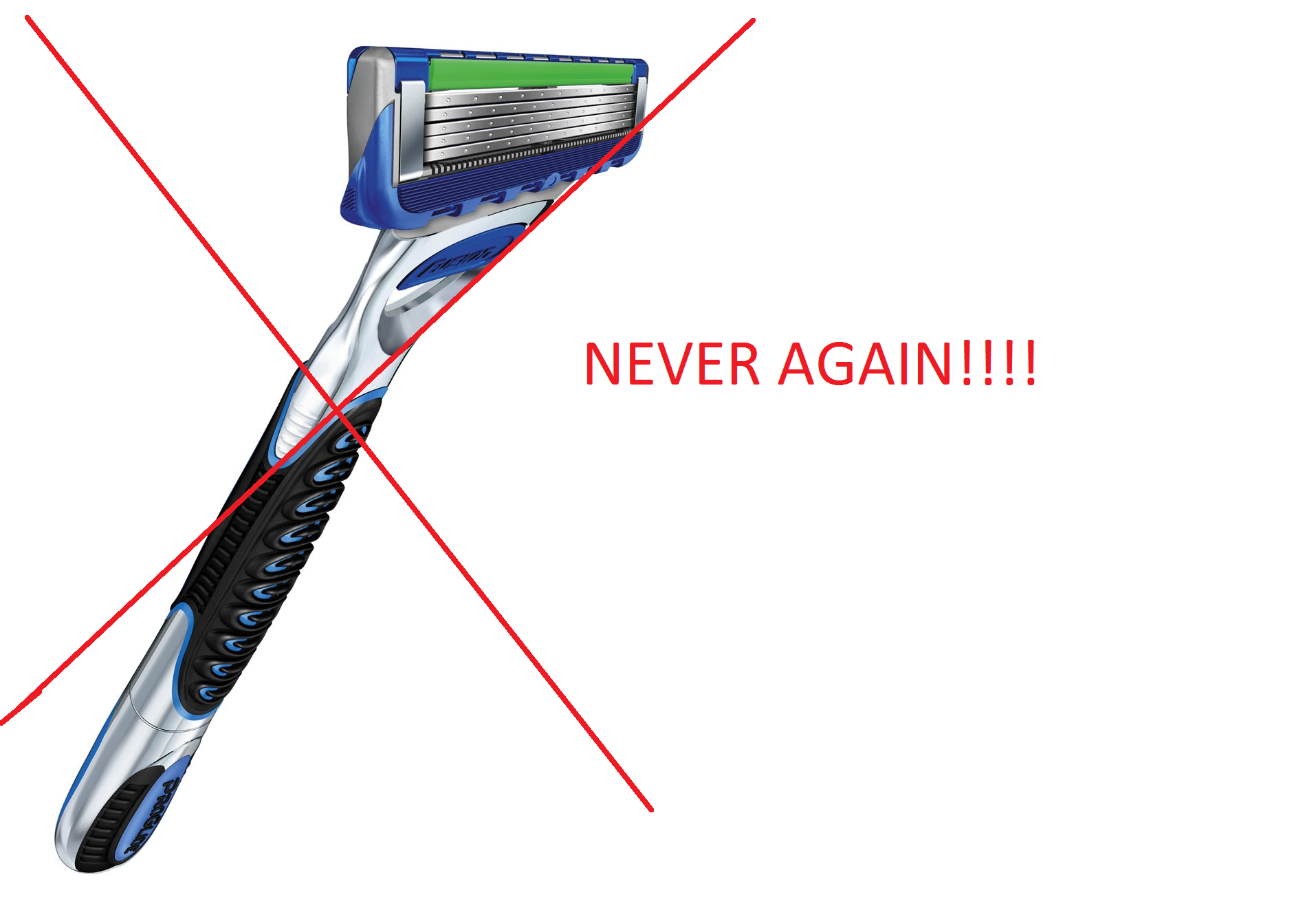 It works very well.
You know what?
Very well doesn't do it justice…
It's AMAZING!!!
You simply glide it across you skin and VOILA! – The hair comes right off!
Since it's so small, handling and gliding it across your skin couldn't be any easier. (Just how I imagined)

It provides a close shave and helps me keep a hairless back year round.
I now shave all the hair off my back in less than 5 minutes.
Before, it would take me around 15-20 minutes with a razor.
…Not to mention all the cuts and irritation on my back.
The Wahl Peanut trimmer paid for itself with all the money I've saved over the years on razors and shaving cream.
I use it on my face to either trim my beard or for a clean shaven look.
I also use it to trim my chest and stomach area.

It comes with different size clippers in case you just want to trim hair in certain places instead of removing it completely.
How to Maintain Your Wahl Peanut Trimmer
So now that you've found the best body hair trimmer for men, you'll want to take care of it.
Maintaining your peanut trimmer is incredibly easy.
You simply use the small white brush (included in the package) to remove hair caught in the clipper.
(This literally takes only 5 seconds to do)
To keep it running and working smooth, I pour a drop of oil (bottle also included) on the clippers about once a month.
Keep in mind that I use my trimmer often (3-4 times a week) and this method of maintenance has worked just fine.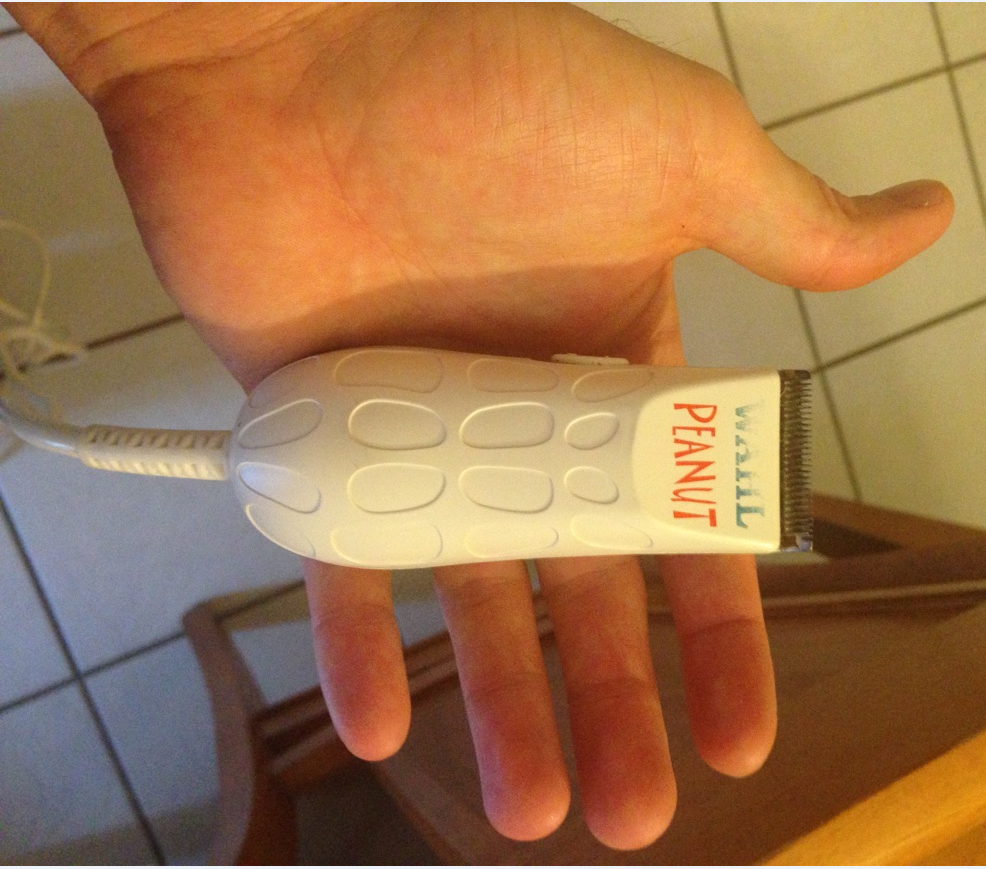 (Update: It is 2017 and my Peanut trimmer is still going STRONG!)
That's right!…Over 3 years and still working like new!
That's 3 years of not spending money on razors, no cuts or irritations on my back; just a smooth hairless finish.
I highly recommend you try it.

I guarantee you'll never go back to spending money on razors.
If you've read my other articles, you know how I NEVER recommend things I don't believe in.
When it comes to The Peanut, I am 100% confident that it's the best body hair trimmer for men.
Click here to get your Wahl Peanut Clipper on Amazon.
We'll talk again soon,
Alexander Writer