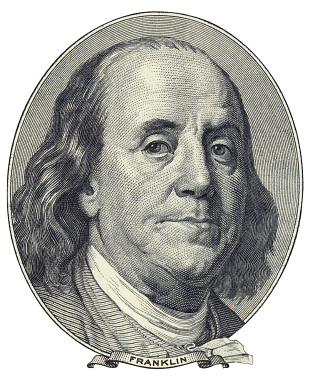 I never disclose how much money this blog makes.
Why?
Because I'm not here to talk about my finances, I'm here to help YOU improve yours.
With that said, anyone can do a little research, put two and two together, and instantly get an idea of how much money this blog makes.
At the moment, this blog gets over 1,000 visitors per day and has 4 eBooks available for sale.
Each eBook is relevant to topics I write about.
Not everyone who visits my blog buys a book, but out of 1,000 people per day, how many do you think buy?
If your gut feeling tells you that only 1-2% buy, that's 10-20 sales per day.
My eBooks are priced at $9.99…you do the math.
My total expenses every month are only $16.95.
I pay $11.95 to Hostgator for web hosting, and $5.00 to E-Junkie who sends buyers their eBook download link.
By selling just ONE eBook per month, I pretty much cover my total expenses.
Every sale that occurs after is money that goes into my pocket.
All my eBook profits go into my PayPal account.
Hostgator and E-Junkie deduct their fee from my PayPal account on the 1st of every month.
I keep $100 bucks in Paypal, and transfer the rest into my bank account on the 2nd of every month.
Everything is easy and automated.
I could stop writing today and still make money for years because traffic will continue coming in and people will buy.
This didn't happen overnight, I put in a lot of time to make this possible.
And let me tell you, it's a great feeling when you have money continuously pouring into your bank account.
The purpose of this article is to FIRE YOU UP so you can achieve the same success!
Inertia Will Hurt Ya makes money in 2 simple ways:
Ebook sales

Affiliate marketing
The two things above make me money from the traffic this blog gets.
How do I get traffic?
I publish one quality article after another.
I don't spend a single penny on promoting this blog, and I never will.
The more articles I publish, the more traffic I get, and the more money I make.
It's an easy, guaranteed and honest way to make money on the internet.
I'm not partnered up with anyone, I don't have any employees, and I don't outsource anything.
Everything is 100% me.
I've said it many times, if you create a lot of content, you will inevitably drive traffic to your blog.
Here's a secret…
Google and all the other search engines are STARVING for new content.
Guess who has the ability to create that content?
Anyone who can type words onto a computer screen.
People constantly email me asking how they can do what I do.
Here's my response: 
Publish quality content so you can get traffic and earn your readers trust

Create quality products

Repeat
Oh, and one more thing…always be 100% authentic with your readers.
Lie to them just once and they will see right through you like a window.
Honesty, quality work, and persistence will bring you all the money you want.
Trust me.
Take a good look at my blog…does anything seem complicated?
I have a theme that I bought from Metro Theme.
I added a picture of Miami (my home city) in the background.
On the right, I added my eBooks, featured topics, most popular articles and recent comments.
The whole thing took me 15 minutes to do.
I don't have any "cool features", a ton of different colors, sound effects, videos, etc.
I only have what's necessary and what I know works.
People think they need to invest hundreds or thousands of dollars into their blog so they can make money.
Don't make me laugh, this blog is simple, easy to imitate, and makes money EVERY SINGLE DAY!
You don't make money by having the "coolest" blog on the block, you make money by writing content that gets people results.
Period.
How Inertia Will Hurt Ya Makes money daily
So let's talk about how this blog makes money.
The first way is by selling eBooks.
This is one the easiest ways to make money on the internet.
You simply write a book and sell it on your blog and/or Amazon.
Both options are 100% free.
As I mentioned, you make eBook sales by writing a lot of articles so you can drive traffic to your blog.
You know how Walmart stores sell a TON of different products at fair prices so they can drive a lot of customers to their stores?
It's the same concept.
Now, don't think that you're going to start a blog, write five articles and begin making $100 per day on the internet...It's not going to happen.
Five articles will not bring in serious traffic, be realistic.
Again, this blog currently has 379 articles, not counting this one.
If you want success, you have to put in the time and do the work.
In one of the BEST business books that every man alive should read, The Millionaire Fastlane, you immediately realize one thing:
People LOVE to buy!
There's a stigma around being a "sales person".
You should only fear selling if your product lacks quality.
However, if you create a quality product, and earn your readers trust, I promise you the money will rush in.
How do you earn their trust?
Write articles that gets them results and give it away it to them for FREE!
This makes your readers associate you as someone who can get them results.
Read that last sentence again.
Would you trust and buy from someone who has gotten you results in the past without charging you a single penny?
Easy answer.
I show you how to write your own eBook in this article.
The only company that I am an affiliate for is Amazon.
What's an affiliate?
You write your experience with a product, and provide a link in your review so your readers can buy it.
Every time someone clicks your link and buys that product, or anything else on Amazon, you get commission.
Again, that's the beauty of affiliate marketing with Amazon, you get commission regardless of what people buy.
As long as YOU are the one that drives customers to the Amazon site, you'll earn commission for everything they buy within 24 hours of clicking your link.
Listen to me…
If the ONLY thing you ever do is write articles and include Amazon links, eventually, you will replace whatever salary you're earning now.
It isn't going to happen overnight obviously, so don't expect to quit your job next week.
However, dedicate time to writing and watch both your traffic and sales EXPLODE!
Last but not least are my affiliates.
E-Junkie provides a free affiliate program where my readers can sign up and promote my eBooks on their website.
Just like Amazon, readers get a custom link.
Every time some clicks that link and buys, my affiliates earn 75% commission of the sale.
To see an example of one of my affiliates who wrote a review on my Demon Diet eBook, click here.
Joining my affiliate program is 100% free, quick and easy.
With that said, you must actually use one of my eBooks before writing a review about it.
Unless it's honest business, I want no part of it.
My profitable secret revealed
So far we've learned that you make money on the internet by:
Earning your readers trust

Selling eBooks and affiliate marketing 
Is there a shortcut to earning your readers trust and maximizing your profits?
Absolutely…here it is…
Take a quick look at my eBooks on the right hand side. (If you're on a mobile device, you'll need to scroll down)
Notice anything?
Here, I'll give you a clue: "Also available on Amazon"
Why does this work?
Amazon is a TRUSTED company.
When people see that your eBook is also available on Amazon, they know that Amazon approved you as an author.
Of course, this doesn't necessarily mean that your book is a "best-seller", but it does say a lot, especially to people who are new to your blog and don't know you yet.
"Also available on Amazon" gives you INSTANT credibility.
But, there's more…
Here's another way to maximize your profits.
Remember when I said that Amazon pays you commission on whatever people buy?
OK, so here's the trick…
When you link your book to Amazon, make sure you use your affiliate link instead of just linking to the book directly.

By doing this, you guarantee that whether the customer buys your eBook or anything else on Amazon, you still earn commission.
Make sense?
The reality is that a lot of people will click on your book out of curiosity and to get more information, but won't end up buying.
That's fine.
Your goal is to get them to Amazon where the chances of them buying something are likely.
A lot of people who land on Amazon end up browsing and eventually buy something.
Are you seeing how this works?
It's a win-win situation!
I wrote an article explaining why I didn't sell my eBooks on Amazon in the past.
However, when I made this realization, I quickly changed my mind!
Always remember that Amazon is a HUGE company that people trust and buy from without hesitation. 
The moral of the story is that the MORE people you drive to Amazon, the more money you're going to make.
Conclusion
So there you have it my friend.
Those are the simple ways that I earn money on this blog.
Will I ever seek additional ways of earning money?
Sure, I might consider selling physical products such as t-shirts, coffee mugs, and so on.
But, I'm sticking to the basics for now: Write articles, increase my traffic, and increase my affiliate and eBook sales.
Do you want my same success?
Are you willing to invest just $16.95 per month?
Are you willing to be patient and publish one quality article after another?
If you answered yes to all three questions above, your success is guaranteed.
To learn more about the topics discussed in this article, read my articles below:
Talk soon,
-Alexander Writer