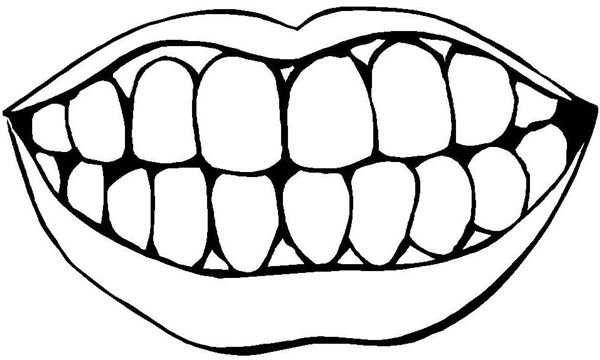 Best Way to Brush Your Teeth
When it comes down to oral care, you must keep your mouth as healthy as possible.
Many people are lazy with oral care.
Don't be one of them.
From pain in your mouth to high cost dental procedures, avoiding dental hygiene can cause you and your pocket a lot of discomfort.
You must brush, floss, and scrape your tongue a minimum of twice a day.
Make sure you follow this process first thing in the morning, and last thing before bed.
1)

Brushing Your Teeth
Brush your teeth in a circular motion for a minimum of three minutes.
You brush correctly by focusing on the inside, outside, and either top or bottom of each tooth.
Brushing in a circular motion allows you to wash your teeth without causing any friction to your gums.
When you run the tooth brush in a back and forth motion, you may notice bleeding and even discomfort.
This is due to the pressure and force that you place on your gums when using that brushing technique.
2)

Flossing
You may not be a big fan of flossing, and you might even say that it's pointless.
Well my friend, I have news for you…
Flossing is very important.
I might even argue that flossing is equally as important as brushing your teeth.
Why?
Any time you have a meal, food gets stuck between your teeth.
If you don't floss and remove it, it will begin to rot, cause bad breath, and tooth decay.
Flossing is a must, and I promise that the more you do it, the easier it becomes.
I wasn't a big fan of it when I started but now I now floss in less than five minutes.
3) 

Tongue Scraper
Food debris, bacteria, and mucus sticks to your tongue.
Your tongue is like a sponge that soaks up these things and you must manually remove them.
A tongue scraper gently but firmly scrapes the tongue to remove any debris.
The tongue scraper is easy to use.
Place it as far back in your mouth as possible and then scrape your tongue in a forward motion.
I noticed instant improvements when I began using it.
Make sure you wash your tongue scraper thoroughly with warm water after use and replace it every two to three months.
"What about mouthwash, Alex?…"
Mouthwash is a matter of personal choice.
According to the FDA, most ingredients in mouthwash aren't effective.
There have been studies claiming that mouthwash only helps lower the risk of oral disease very marginally.
I perceive mouthwash as liquid gum.
To me, it's a temporary breath improvement, but not an effective long-term oral care product.
 I would only recommend it to freshen up breath, but not as part of your daily oral hygiene.
Don't be lazy when it comes to your oral care.
Taking proper care of your teeth can save you lots of time, discomfort, and money in the future.
 Here are the products I currently use:
1) Colgate Optic White Toothbrush Plus Whitening Pen, Compact Head Soft
2) Oral-B Glide Pro-Health Comfort Plus Mint Flavor Floss
3) Dr. Tung's Tongue Cleaner, Stainless Steel
Take care of your mouth! 
-Alex