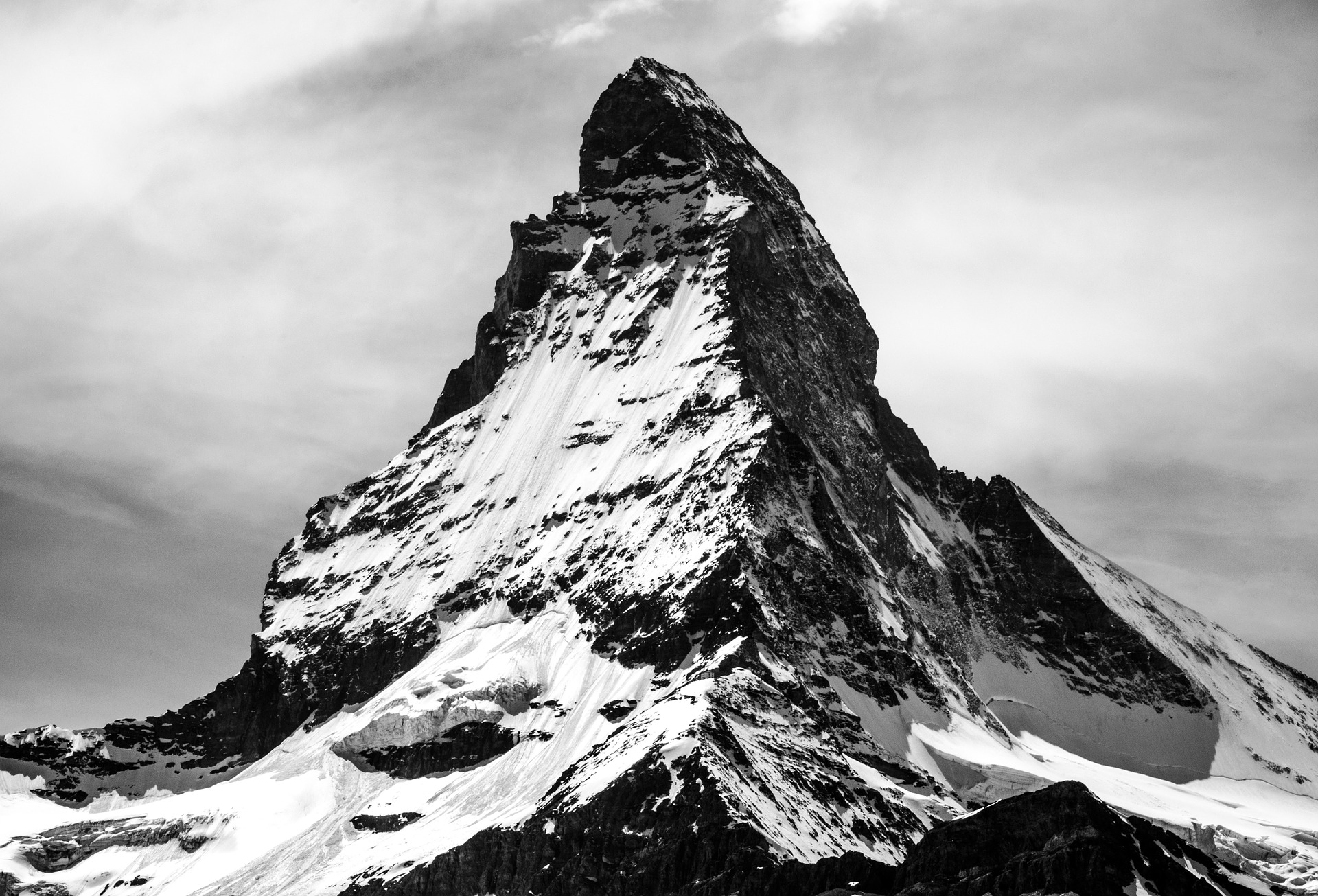 I've said it countless times, focus on helping people and you'll get ALL the success you want!
During the 3 years that this blog has been live, I've received countless comments and emails from people all over the world.
These people explained how much my articles and books have helped them.
When I receive these kind of emails and comments, it provides an incredible feeling of gratitude.
Since day 1 of Inertia Will Hurt Ya, I've had the mindset:
"If my blog helps just ONE person, I'll consider it a success".
I knew I'd help people, but I never imagined receiving a comment as POWERFUL, GRATIFYING, and EMOTIONAL as this one: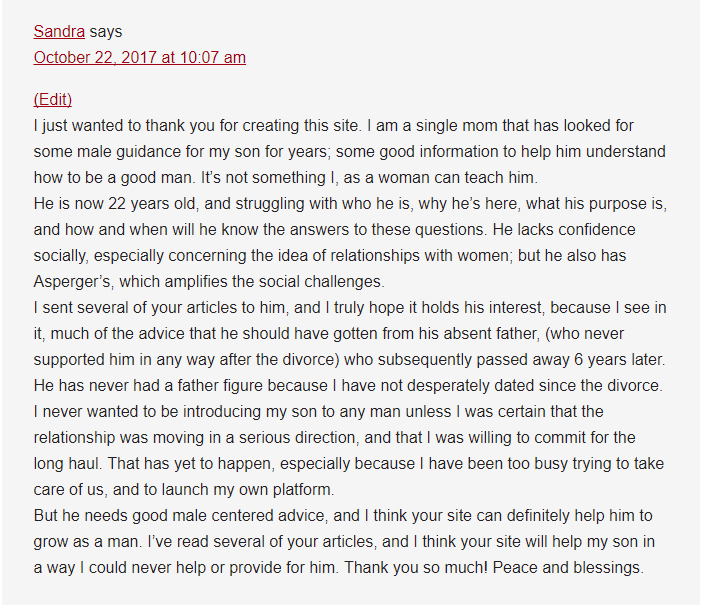 This is AMAZING!
Being someone who was raised by a single mother, I know how hard it can be.
When I read the comment above, I felt TALL and STRONG like a mountain.
The fact that I can impact someone's life, who I've never met before, is INCREDIBLE!
People email me all the time asking me how I do what I do.
The comment above is your answer.
If you focus on helping people, everything else will take care of itself.
When you create content, before hitting the publish button, make sure you read it MANY times to ensure it impacts and helps whoever reads it.
The comment above is from my article 10 Timeless Habits That Turn Boys Into Men.
Do you think I wrote that article overnight?
No.
It took me weeks!
I wrote, edited, wrote, edited…over and over again!
I didn't publish it until I knew it was ready.
How do you know when it's ready?
Trust me that you'll know.
There comes a point where you read the article and say to yourself "It's time".
You want to do what I do?
Fine.
Start helping people and never stop.
NEVER QUIT.
Publish an article and IMMEDIATELY move on to the next one.
Whatever you do, don't ever look back!
Success will come to you, but only if you're not waiting for it.
You see, there's a secret many people don't know about success…It likes MOVEMENT!
If you're stagnant and hoping that it will arrive tomorrow, you'll be disappointed.
Success wants to CHASE AND CATCH YOU because it likes the challenge.
If you're sitting at home, waiting for it, you're not considered a challenge and it will focus its attention elsewhere.
But…
If you create great content, continuously, and NEVER quit…finding you will become success's TOP priority!
Once you're top priority, your blog will inevitably grow into a success MONSTER!
…And it will happen very, VERY quickly!
Trust me.
Talk soon,
-Alexander Writer
PS – Mark your calendars for my new book…it's going to be LIFE CHANGING!

Available: 12/31/17