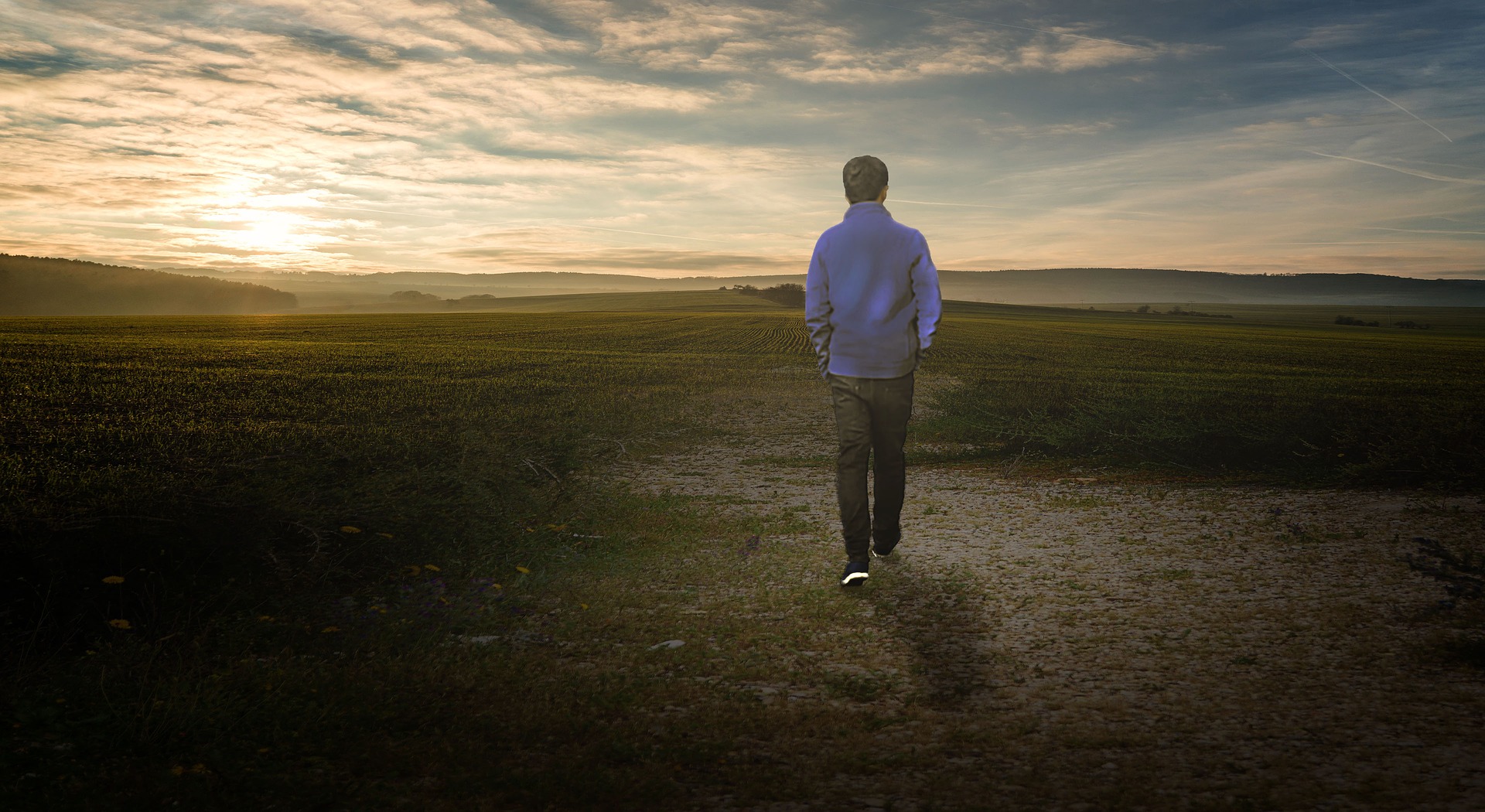 So you and your girlfriend broke up.
You're mad, sad and anxious all at the same time.
It's a helpless feeling.
You wish you could do something, ANYTHING, to make things right again.
But, you've already tried and failed.
Now it's time to accept the reality…it's over.
There are two things I can promise you at this point:
1) You will get over it and move on with your life
2) It won't happen overnight
So the question now is…
What do you do to SPEED UP the healing process and forget about your ex-girlfriend?
Well, here's the reality:
Getting over a break-up is a process that

CANNOT

be expedited.
Why?
Because it requires doing something people struggle with the most: Breaking a habit.
What habit?
The habit of seeing and talking to your girlfriend every day. 
How long does it take to break this habit?
It depends, but ideally, somewhere in the range of 30-60 days.
And that's 30-60 days of NO CONTACT.
If you begin calling or seeing her, you'll start over from day 1.
The good news is that you can minimize how bad you feel during the healing process if you follow my advice.
Since you can't expedite time, you'll have to do things differently.
No, you're not going to start drinking alcohol.
No, you're not going to call or stalk your ex-girlfriend on social media.
No, you're not going to start dating other women. (Not yet at least)
No, you're not going to stay in the house listening to love songs or watching romantic comedies.
You're going to do something healthy that actually helps you move on.
What is it?
Two words: physical exhaustion
You're going to exhaust yourself physically every day!
How?
Either through intense cardio, weight-lifting, or both.
I'm not going to provide you an exact "break-up workout". 
All you need to do is hit the weights or start running around your neighborhood daily.
For how long?
Until you're EXTREMELY tired.
You don't have to push yourself to the point that you're risking injury.
However, make sure you push yourself past the first couple signs of exhaustion.
In other words, don't stop running after just 5 minutes, and don't stop lifting weights after just 3 sets of bench pressing.
That's not exhaustion, that's laziness.
Exhaust yourself until your mind is clear and your body craves nothing more than a shower and sleep.
The goal here is to fall asleep within 5-10 minutes when you lay in bed.
Physical exhaustion is a great way to relieve stress and guarantee you sleep peacefully at night.
Since you'll be tired from, your mind won't be able to keep you awake with thoughts of your ex-girlfriend.
See how it works?
Instead of doing something destructive like drinking alcohol, becoming depressed, or losing sleep over your ex-girlfriend…you'll be getting your body into amazing shape while moving on with your life.
It's a win-win.
Don't get me wrong, you're still going to feel down over the break-up, especially during the first couple of days.
But TRUST ME that you'll begin feeling a lot better with each day that goes by.
Physically exhausting yourself is going to make the healing process a lot easier.
Not only will it increase your confidence, which is very low right now, but it will make you strong both physically and mentally.
So there you have it my friend…exhaust yourself physically so you can heal and move on with your life.
But what about dating other women?
When should you start?
I recommend waiting a minimum of 30 days.
Remember, your mind isn't in a good place right now.
It's best to disconnect from dating and focus 100% on YOU.
And also remember…the ONLY reason things didn't workout with your ex-girlfriend is because she wasn't right for you.
I don't expect you to agree with that last sentence, especially not right now with how you're feeling.
However, I'm sure you'll email me when you meet your next girlfriend saying something like:
"You were right, Alex – My ex-girlfriend wasn't right for me. I'm with the right one now. Thanks again!"
You'll see.
Talk soon,
-Alexander Writer
P.S. – Do you need my private dating advice? I provide a FREE email response to everyone who buys my dating book. Follow these steps:
Click the image below to buy the book now and send me an email to Inertiawillhurtya@gmail.com with your order number. In your email, tell me exactly what's going on with as many details as possible so I can tell you what needs to be done. You will receive a response from me within 24 hrs. (Offer good until January 31, 2018)