Listen…
I don't consider myself better than anyone.
I don't think I deserve more than other people.
And I don't expect any special treatment.
But one thing I am…
One thing NOBODY can take away from me…Is my immortal work ethic.
My dedication and effort put into Inertia Will Hurt Ya.
I don't quit.
I find a way to do things no matter what or how hard it is.
Regardless of how long it takes.
If I see someone who has what I want, I'm approaching them.
If that person is a blogger like me, I'm emailing them.
If they don't respond, I don't care, I'm emailing them again!
"Did they ignore my email?"
"Do they feel I'm not important?"
"Maybe I suck?"
Things of that nature NEVER cross my mind.
In my mind, people don't respond because they're either busy or didn't see my email.
No problem, I'll email them again next week.
End of story.
What do I do next?
Go and ask someone else.
The other day I reached out to a guy who runs a successful website Becomeaplayer.com.
His name is Kris and his website is dedicated to offering guys dating advice.
This guy has been in the online game for years.
He probably receives hundreds, if not thousands of emails DAILY.
Did that intimidate me?
No.
I reached out to him anyways!
…and guess what happened?
He responded!
We chatted for a half hour about our websites, our goals, and things that have and haven't worked for us in the past.
Turns out he was a humble and approachable guy who was willing to help.
After some back and forth messaging, he offered me the opportunity to write an article for his website.
He told me that he would link it back to my blog.
Again…
This guy's website receives a HIGH level of traffic daily.
By him featuring one of my articles, it would drive CRAZY traffic back to my blog.
Do you see what happened there?
I didn't let the fears in my mind hold me back.
I saw someone successful and I approached them.
My reward?
I get to write an article that could potentially DOUBLE my traffic.
Did I write the article?
You're damn right I did!
This is what takes to be successful.
You have to just say "F*** it!" – and do what you need to do.
Email who you need to email.
Call who you need to call.
Learn what you need to learn.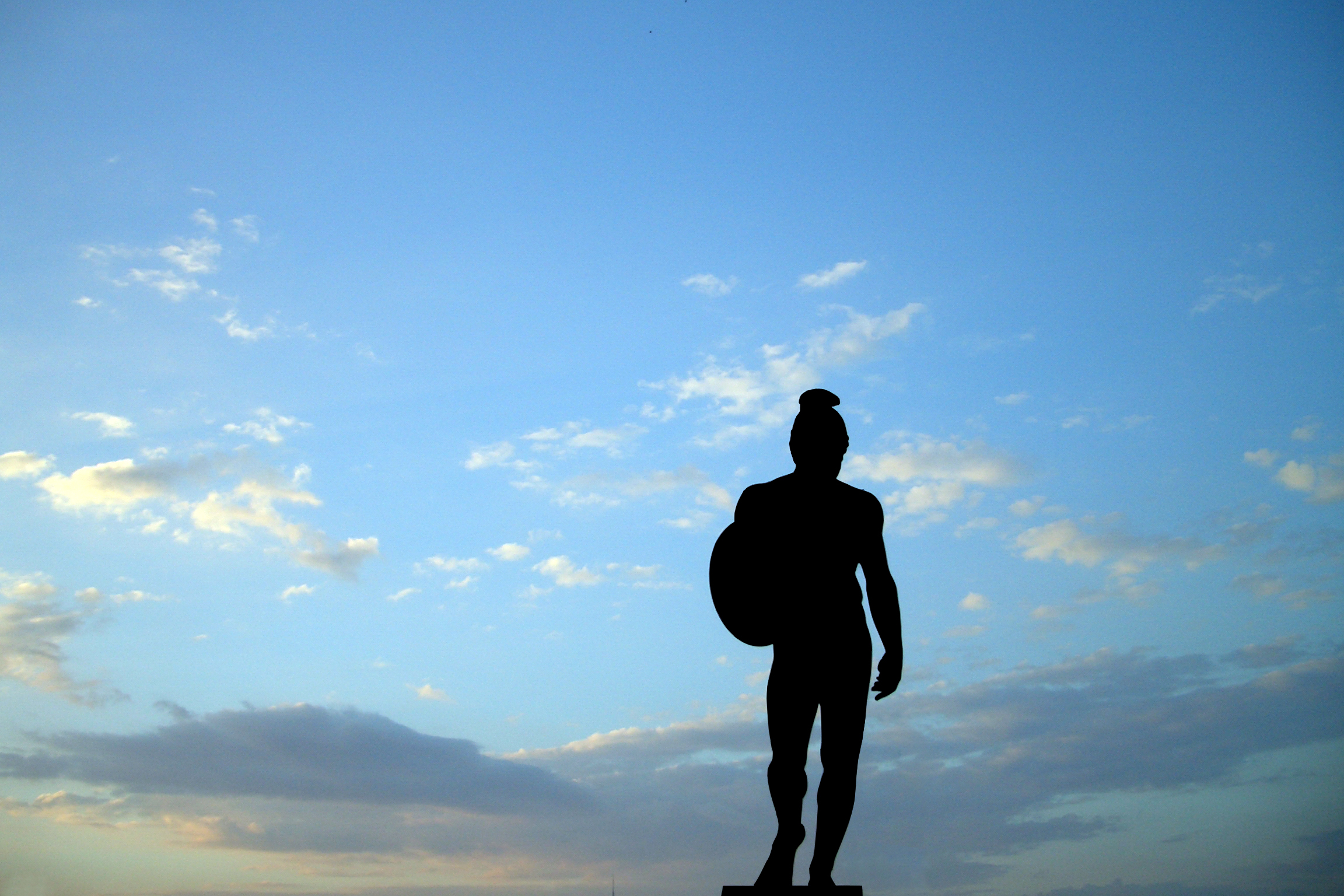 AND DO WHAT YOU NEED TO DO!
Become a Vicious Viking who goes to war and fights for what he wants.
A Viking doesn't quit.
A Viking isn't scared.
In order to stop a Viking, you must KILL him!
And unless he dies, he keeps going.
When I first started my blog, I had days where I wanted to quit.
My traffic every month wasn't where I wanted it to be.
I was averaging maybe 100 visitors monthly.
That my friend is a very low number in the blogging world.
But look where persistence, dedication, and a Vicious Viking attitude landed me last month.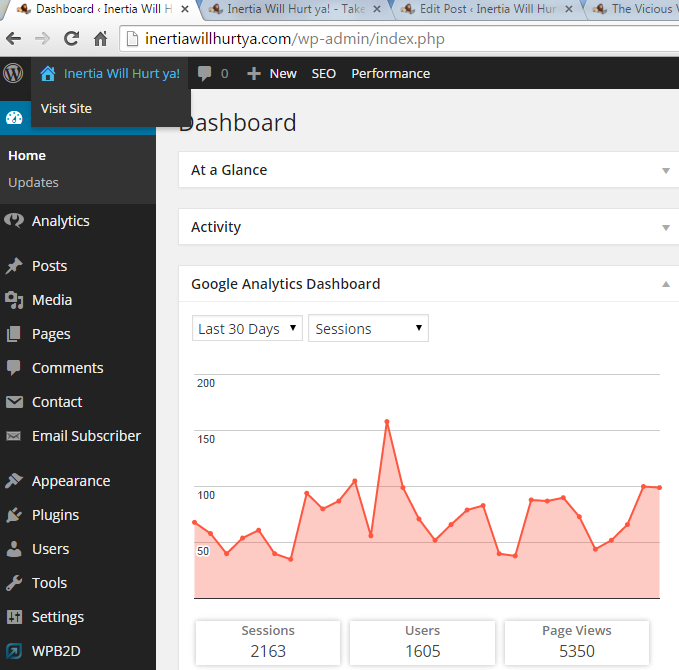 My traffic INCREASED from 100 visitors monthly to 1605 visitors!
Is my traffic amazing and worth going crazy for?
No, not really.
The point is that it has significantly increased.
…and it continues to do so!
I could have easily given up before.
I could have been a quitter and just let my blog die.
But I didn't.
I kept going and kept building it.
And every day, Inertia Will Hurt Ya continues to grow.
My traffic grows.
My subscribers list grows.
The quality of my articles grows.
My self-belief and determination grows.
You can't let fear stop you.
So what is it that you want?
Who has the answers?
Are you going to go and get your answers?
Or are you going to let fear, doubt, and worry stop you?
The answer is NO.
You're going to go out there and get whats yours.
You're going to work at it EVERY DAY until you make it your reality.
You're not going to quit, bitch, or moan.
You're now a Vicious Viking who fights for what's his until death.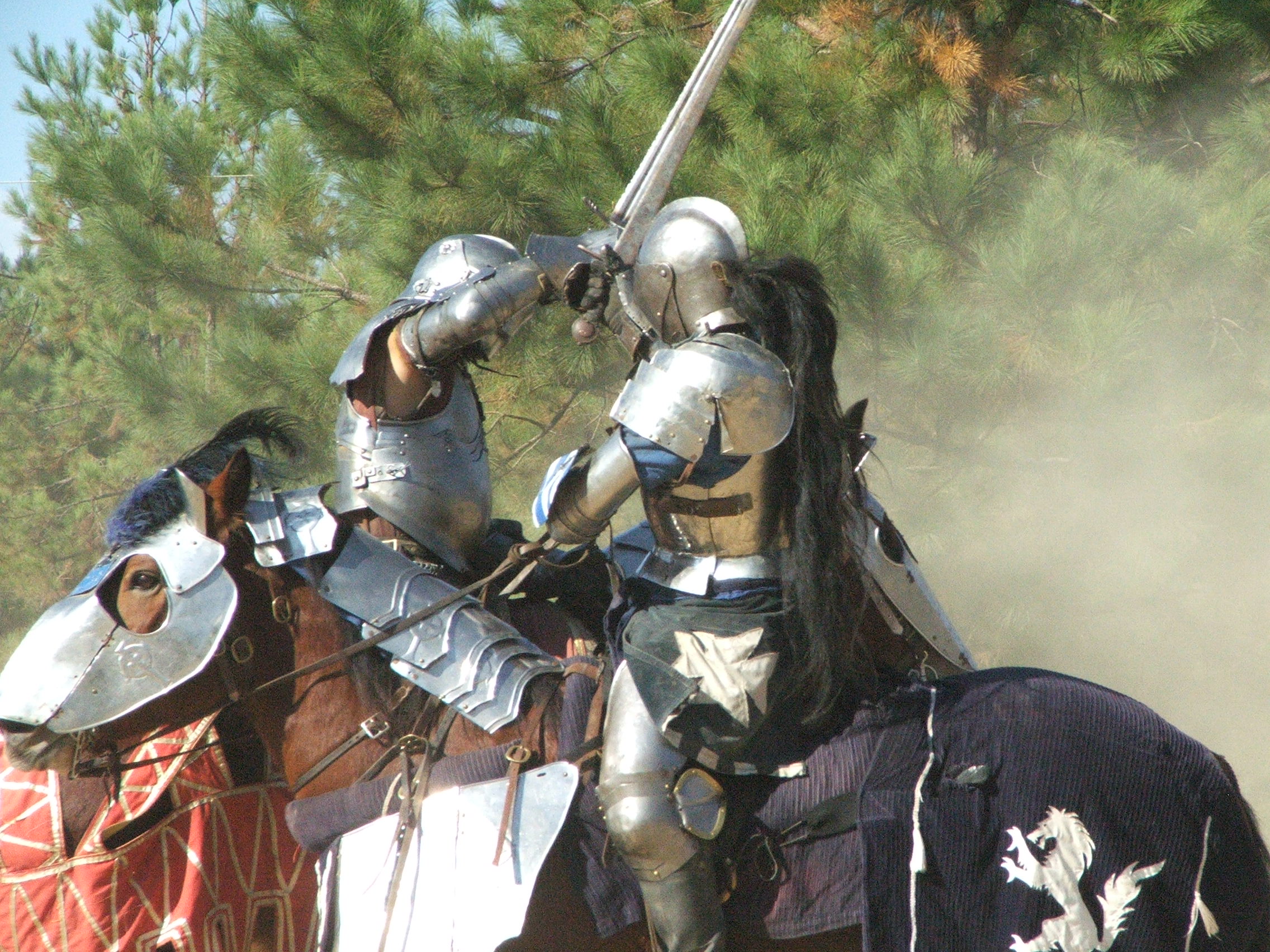 I know what I want and I'm going to get it.
Why?
Because nothing, and I mean NOTHING is going to stop me.
Every day I'm working on my blog.
Every morning I wake up, brush my teeth, start the coffee maker, walk my dogs, and log into my blog.
If I'm not writing an article, I'm either networking or learning new things.
Inertia Will Hurt Ya will be read by millions of people all across the world and help them.
….and that's just the way my life is going to go.
How will yours?…
-Alex