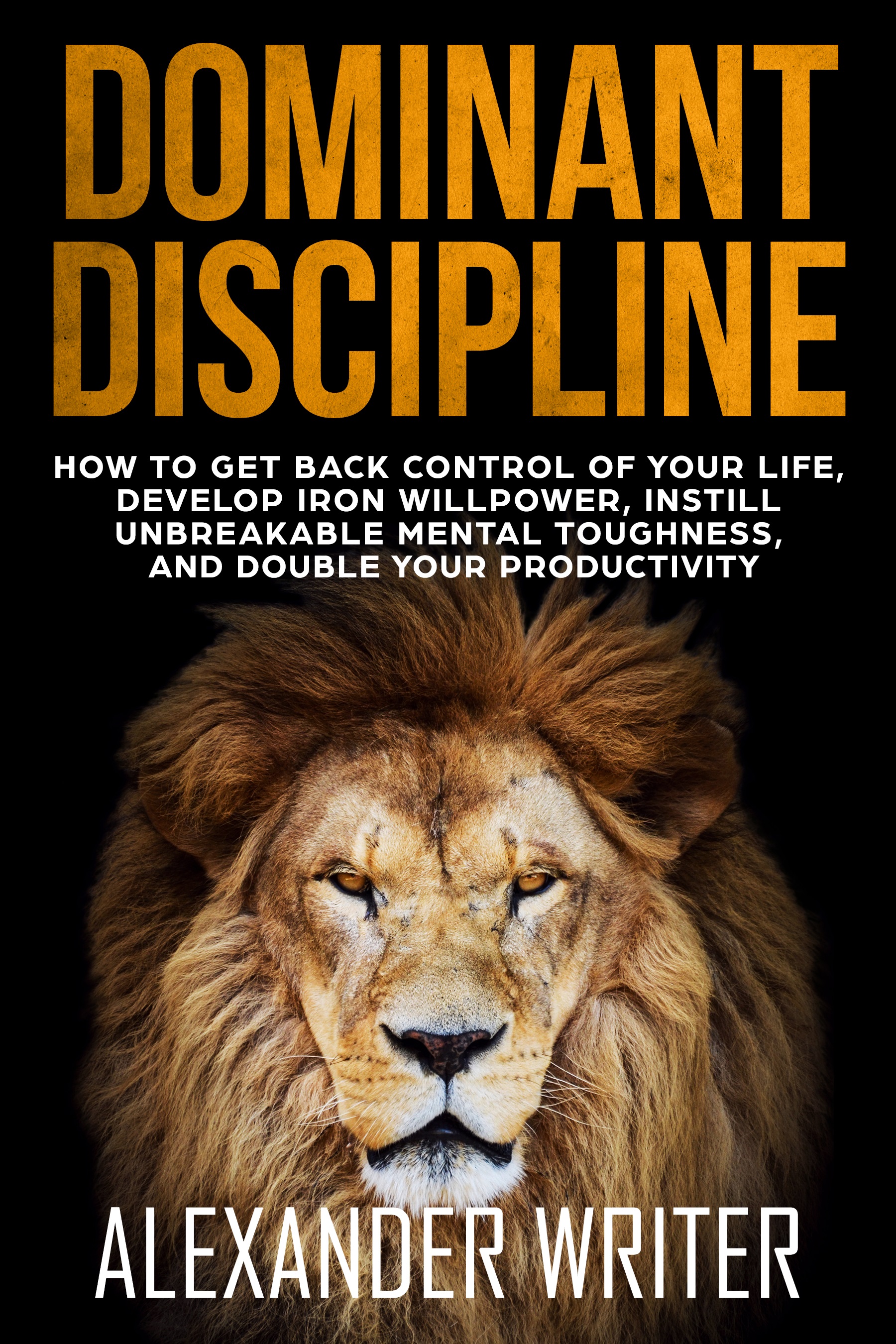 Where's Dominant Discipline?
It's ready and patiently waiting to change your life.
The original release date was scheduled for yesterday 11/7/2017.
Why wasn't it released?
Even though it's ready, I decided to wait a little longer to release it.
It dawned on me that this is the time of year where people "take it easy".
With all the holidays coming up, most people wait until January 1st before taking action to improve their lives.
The

LAST

thing I want is for someone to buy my book and not take action.
Dominant Discipline is a 28 day challenge that will drastically improve the life of anyone who follows it.
With Thanksgiving a couple weeks away, and Christmas following shortly after, my gut feeling told me to wait.
I won't consider Dominant Discipline a success unless people who buy it actually apply what I teach.
It's pointless to make 1,000 sales on my release date if 95% of people don't take action with what they learn.
Sure, the sales would be great for me, but I've already made THOUSANDS of dollars with my other books by releasing them at the right time.
I can confidently say that this is the book that will pull me into the millionaires club.
Dominant Discipline is a monster.
A beast that cannot be tamed.
A force that turns delicate boys into concrete vikings.
I'll do whatever it takes to make sure that everyone who buys it has the HIGHEST chance of success.
That is why Dominant Discipline has a new release date:
12/31/17
I risk losing a TON of sales by doing this since many people were eager to buy my book yesterday.
Oh well.
I am not worried about sales, I am worried about changing lives.
The flood of sales will come regardless…it always does.
It just takes a little longer when you do things right.
But, the money also lasts longer when you're patient, honest, and ONLY release HIGH quality products at the right time.
I'll explain this in detail in my next article.
To close this out, I know that those who are SERIOUS about changing their lives will patiently wait to buy Dominant Discipline on 12/31/2017.
For those who can't wait and decide not to come back, it's fine.
…Without patience and commitment, my book wasn't going to help them anyways.
Talk soon,
-Alexander Writer