Why I Got Rid of My Wallet
I always considered my wallet an important item.
It's where I carried my I.D., cash, insurance cards, and debit card. 
Losing any of those would be a problem.
A wallet was the only way I knew to prevent misplacing any of them.
However, one day I began to feel a little back discomfort.
The pain wasn't terrible, but it was uncomfortable.
It was a constant ache that wouldn't go away.
I remember bringing it up to my friend.
He immediately asked me if I kept a wallet in my back pocket.
I responded "Yes, of course".
He explained how his dad had a similar back pain and how his doctor told him that his wallet could very well be the reason why.
Why a Wallet Could Lead to Back Pain
When you sit down with your wallet in your back pocket, you're body isn't leveled correctly.
In other words, you're sitting uneven.
Depending on the thickness of your wallet, one side of your body is 1-3 inches higher than the other.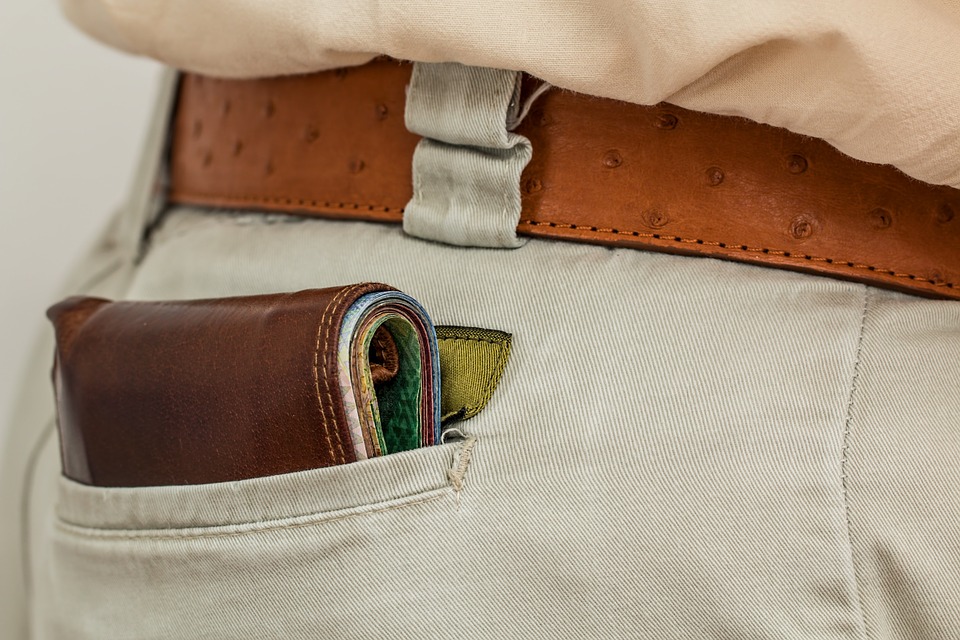 This results in more of your body weight being held on the one side.
…And is what ultimately leads to back pain.
I honestly wasn't convinced that this was the reason for my back pain.
But…
I gave it a shot anyways and carried my items around in my front pocket for a few days to see if it would help.
And help it did…
The Result
After just a few days of eliminating my wallet, I felt better.
The back pain went away completely.
Sitting down was also a lot more comfortable.
If you have a wallet in your back pocket right now, stand up, remove it, and sit back down again.
You'll instantly notice the difference.
Could the back pain I experienced been due to something else that wasn't wallet related?
Sure.
However, whether it was related to the wallet or not, it was a much better idea to get rid of it in order to prevent any future discomfort.
And I highly recommend you follow my same steps and get rid of yours.
Not only can a wallet lead to discomfort and back pain, but it also looks silly to walk around with a huge bulge in your back pocket.
The Wallet Substitute
Seeing that I still needed to carry the items in my wallet on a daily basis; I searched online for a substitute.
At first, I figured I could just carry it around in my front pocket.
But…
Carrying a wallet in your front pocket not only looks silly because of the huge bulge I mentioned, but is uncomfortable when you sit down.
I searched online and came across this money and credit card clip that I got for less than $10 bucks.
It's everything I needed and wanted.
It holds all my items, isn't noticeable in my pocket, and durable.
If you're going to purchase a money and credit card clip of your own, I highly recommend you get this one.
There's no need for you to go and spend an absurd amount of money on a simple clip.
I've had this one for close to a year and still looks good as new.
But whether you decide to go with this one or not, just make sure you do it soon.
Here's another article by Men's Health on why a wallet in your back pocket leads to back pain.
Talk soon,
-Alex