Why Mistakes Are Good
If you feel bad or embarrassed after making a mistake…You shouldn't.
Mistakes are blessings in disguise.
They provide confirmation that something doesn't work.
The more mistakes you commit, the faster you learn.
The faster you learn, the sooner you'll achieve your goal.
Get it?
Want to know a secret of success?
…and this is something that EVERY entrepreneur I study has mentioned.
You're going to fail.
Does that demotivate you?
Well, it shouldn't.
When I first started this blog, I made mistakes.
I didn't know how to do certain things and as a result, my blog wasn't getting visitors.
I had GREAT content to share with people but no one knew about it.
Did I give up?
No.
Did I delete my blog?
No.
Did I get mad and complain about how unlucky I was?
No.
I made mistakes…
I learned…
I got better!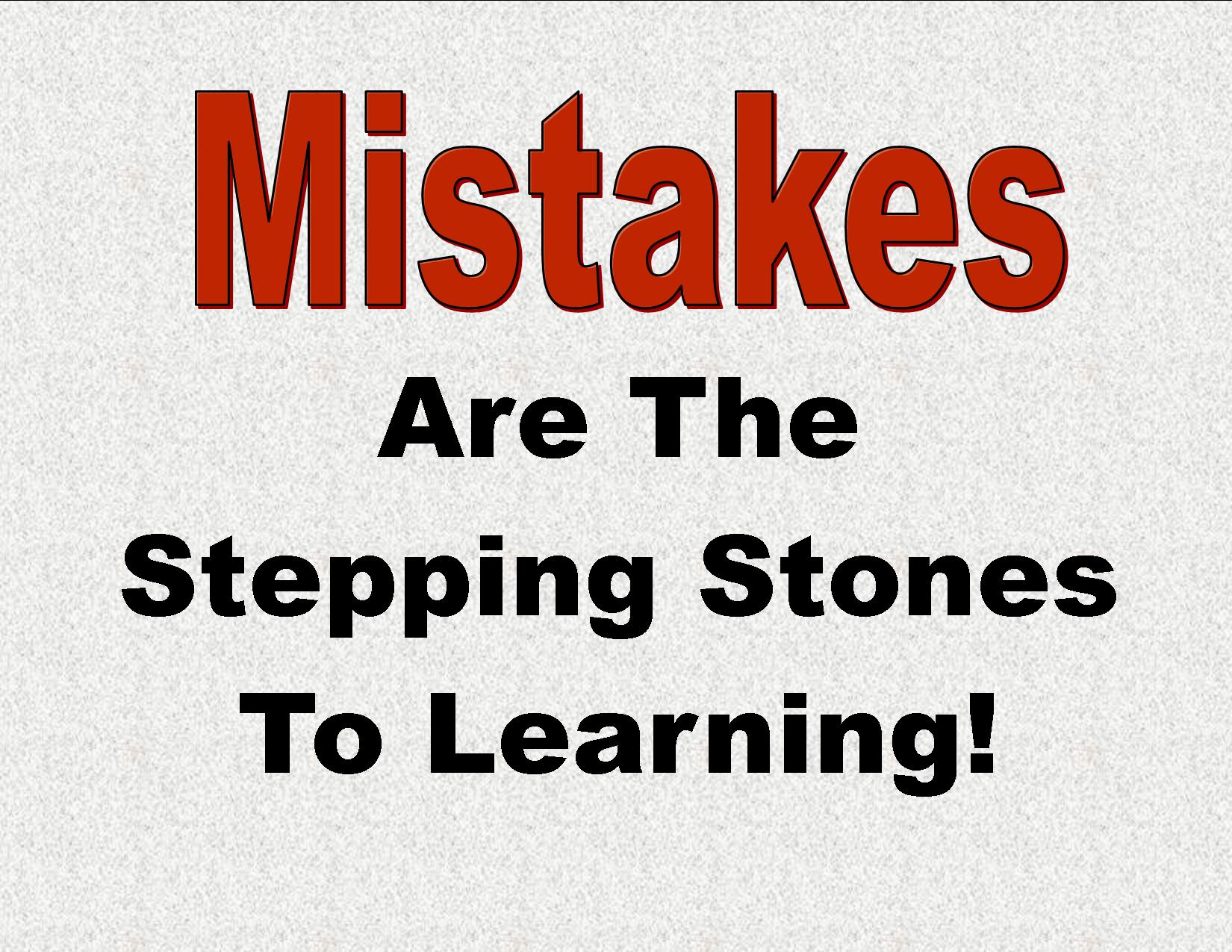 Now, I have NEW visitors daily leaving me positive comments and emails.
What would've happened if I let my mistakes demotivate me and quit?
I wouldn't have helped people the way I do today.
Mistakes will happen, and that's great news.
I look forward to them.
Why?
Because they are a GUARANTEED learning experience.
Do I still make mistakes with my blog?
Rarely, but yes.
However, I'm grateful for every mistake I've made.
I'm much more efficient with my blog today compared to when I first started.
As a result, I provide my readers with a better and easier reading experience.
Every successful person you know has made mistakes.
Ever seen the Michael Jordan commercial where he credits his mistakes for his success?
Here it is…
"I've failed over and over and over again in my life….and that's why, I succeed." 
Now that you know why mistakes are good, do yourself a favor…
Get out there and make mistakes!
All they're going to do is make you a BETTER person.
You weren't born knowing everything.
You won't learn everything today.
You won't learn everything tomorrow.
…But you'll become successful as soon as you start making mistakes!
-Alex