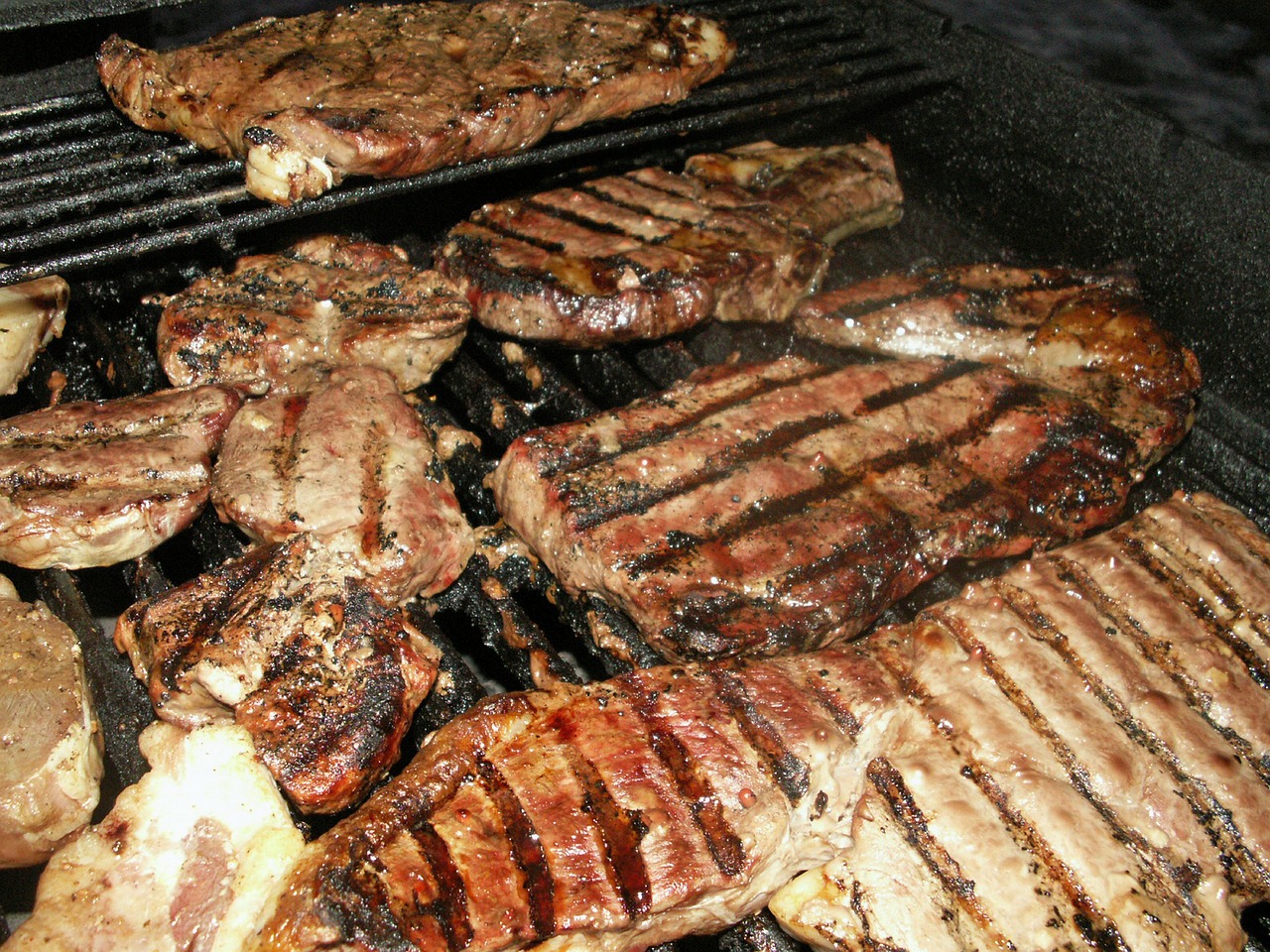 A high protein diet is a must if your goal is fat loss.
It's not to say that you can't lose weight without it, but it definitely makes things easier and yields quicker results.
What's interesting is that many of the most popular diets are not high protein.
Why?
Because if you lose weight too quickly, you're less likely to buy other diet products from the same company.
Most fitness companies don't just want to sell you ONE diet product, they want to maximize their profits by keeping you coming back and buying more.
They achieve this by always leaving out a vital fat loss step from their diet program.
This is when they try to upsell you the "missing ingredient" to lose that last bit of weight their diet failed to do.
Unfortunately, many people fall victim to these schemes.
This is something I discuss inside my book, Demon Diet.
Anyways…
Let's go over the 3 reasons why a high protein diet helps with fat loss.
1) Thermic effect
Protein has the HIGHEST thermogenic effect (25%) of all food macros because your body needs to work harder to digest it.
This means that it burns MORE calories during the digestion process.
Since each gram of protein contains 4 calories, you burn 1 calorie per gram you eat.
So, if you eat 150 grams of protein per day, you automatically burn an additional 150 calories.
That's 1,050 calories per week, and 4,200 calories per month!
That's an additional pound of fat (3,500 calories) melted off your body every month.
Not bad, huh?
2) Appetite suppressant
Protein does an excellent job at keeping you full since it takes longer to digest.
Unlike carbohydrates that are processed quickly, protein takes its sweet time.
But, since most diets lack adequate protein, people are left wondering why they get hungry so quickly after a meal.
The answer is simple: Not enough protein my friend.
"But Alex, oatmeal doesn't have much protein and I was told it would keep me full because of its fiber content".
Wrong.
Oatmeal, along with some protein (eggs, steak, chicken, etc.), will keep you full.
If you're going to eat something that's high is carbohydrates, make sure you throw some protein into the mix or you'll be hungry within a couple of hours.
Trust me.
3) Energy
Did you know that one of the top reasons for daytime fatigue is lack of protein?
People who eat oatmeal, cereal, and other high carbohydrate/low protein breakfast foods tend to experience energy crashes shortly after.
They blame their low energy levels on other things as they pour their 2nd cup of coffee of the day.
Little do they know that adding a couple hard boiled eggs, or some other sort of protein, would be an instant cure to their fatigue.
It's that simple.
How much protein should you eat?
So if each gram of protein burns 1 calorie, perhaps you should eat 1,000 grams per day so you can 1,000 calories?
…Not exactly.
Not only would that be expensive, it will be detrimental to your health.
The ideal and safe amount of protein is 1.5 grams per pound of desired body weight.
As an example, if my goal weight is 150 lbs., I'd eat a maximum of 225 grams of protien per day. (150  x 1.5 = 225)
Water
You'll want to drink a minimum of a gallon of cold water per day.
Not only does this help you burn more calories, it also helps your body digest the protein.
Since your body has to work harder to digest protein, it requires more water.
More water helps the digestion process, keeps you hydrated and ensures your metabolism is running at top speeds.
Drinking a gallon of water is a lot easier than it sounds, and there are countless benefits that come from it.
There are no excuses for not drinking water.
None.
Conclusion
Now that you know how a high protein diet helps to burn fat, it's time you stock up on protein.
Here are my favorite protein choices:
Eggs

Chicken

Steak

Lean ground turkey

Turkey sausage

Cottage cheese
Try to have real food vs. protein shakes and protein bars that have been processed and filled with artificial additives.
Processed foods don't have the same thermic effect that real foods do.
 …Not to mention how bad artificial additives are for your health.
Your body has to work a lot harder to digest a chicken breast than it does for a liquid protein meal.
Talk soon,
-Alexander Writer