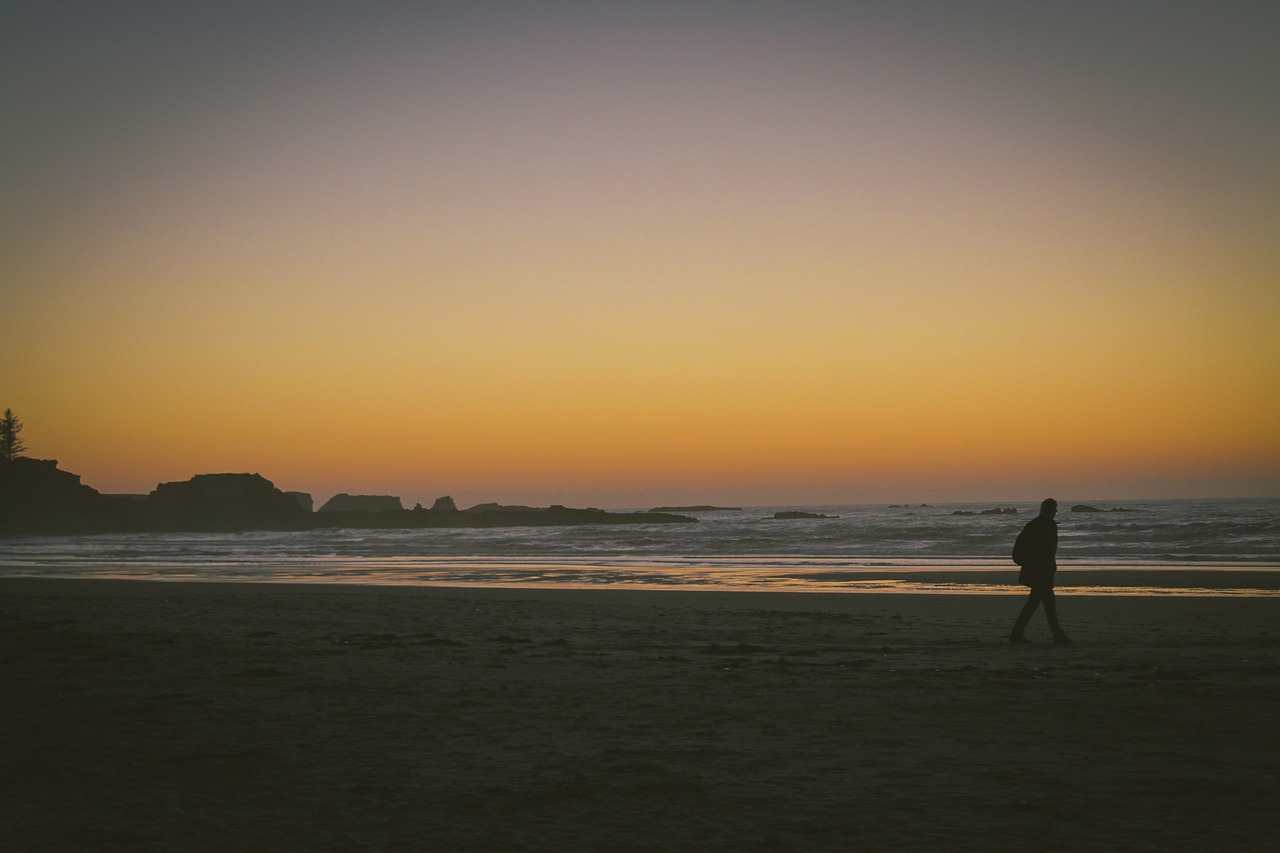 Whether it's a job they hate, a relationship that's gone bad, or a destructive lifestyle they've developed; many people stay STUCK in hopeless situations forever.
What's interesting is that getting out of these situations is almost always possible.
For example, if you hate your job (like most people do), all you need to do is become an active job seeker.
So, instead of complaining daily, you actively search for a new job every day.
Sounds simple enough, right?
Well…
Most people who hate their jobs spend MORE time complaining than looking for a new one.
Sad, but true.
They spend their entire lives in a hopeless situation when they could have easily walked away.
This also tends to happen in relationships.
If you're in a relationship that isn't working, you walk away.
Period.
This might be hard depending on how long you've been with the person.
However, it'll be one of the best decisions you ever make.
Am I telling you to walk away after ONE fight?
NO!
I'm telling you to walk away if the fighting is endless.
See the difference?
Let me share a personal story.
When I was 21, I was madly in love with my girlfriend.
Unfortunately, she decided that she wanted to have a baby.
I simply was NOT ready.
My mind was set on finishing college and getting a good job. 
Besides, the idea of having a kid at 21 seemed CRAZY to me.
To make a long story short, our relationship went from a daily honeymoon to an eternal HELL!
It was NON-STOP arguing.
It destroyed me inside because I loved her, but the reality was that it was a hopeless situation.
As a man, I knew what I had to do.
And, even though every fiber in my body told me to stay…I walked away.
I decided to put myself first.
That's what walking away from hopeless situations is all about, putting YOURSELF first.
So, no matter how hard it is to walk away, you MUST do it.
Let's go over the 5 reasons why.
1) It won't get better
No matter how much you hope for the better, the stone cone reality is that a hopeless situation will REMAIN hopeless.
End of story.
I once had a job that offered ZERO growth opportunity.
I really liked that job, especially the people I worked with.
But, I knew that as long as I stayed there, I'd never get a better position with higher pay.
As much as I didn't want to, I began searching for another job, and eventually walked away.
Fear of change is something that holds many people hostage.
I was held hostage to that comfortable job for a LONG time until I said "It's time for a change".
If you have proof that things are not going to get better, there's nothing left to think about.
Walk away.
2) It's robbing your energy
When stuck in a hopeless situation, it unconsciously drains your energy.
You see, your attitude is greatly influenced by how you feel inside.
And since you're a prisoner of that situation, your attitude towards other things begins to suffer.
The longer you stay, the worst your attitude becomes.
The worst your attitude becomes, the less motivation and energy you'll have to do anything.
Do you see where this is going?
It might seem like a crazy idea to walk away.
It might even be scary.
It doesn't matter, do it.
Trust me.
3) Life is ending FAST
Have you noticed how fast time goes by?
We're already halfway through February!
It feels like just yesterday I was celebrating New Years, but that was already 1 1/2 month ago!
If something doesn't bring you daily happiness, it doesn't belong in your life.
A good example of this is money.
You've heard how having money doesn't necessarily mean someone's happy, right?
Well, it's 100% true, my friend.
How you spend your time is what equals happiness.
For example if you HATE what you do for work, you're allowing yourself to be miserable as life passes you by.
Like I said, it's passing FAST!
"This is your life, and it's ending one second at a time."
Let me share a life lesson I learned at a company I use to work for.
I noticed how employees with executive positions, and higher salaries, were always stressed out.
Why?
Because they worked LONG hours, spent a lot of time away from their family, and were dissatisfied with their job description.
Sure, the money was probably great, but their daily state of mind was horrible.
On the other hand, regular employees, who earned nowhere near what executive's did, were typically upbeat and happy.
You'd hear them talk about their plans for the weekend, how they had a great family trip, and so on.
They'd drive into work in their old cars with a smile on their face.
On the other hand, the executives were always rushing and complaining about how they were exhausted and couldn't wait for the weekend.
Does that sound like living to you?
Listen, I don't give a damn how HIGH the salary is, I refuse to live my life that miserably.
Of course, this isn't always the scenario. 
They're are people in executive positions who are way happier than regular employees.
I'm just making a point that money doesn't always mean happiness.
What's the point to make all that money if you're working your life away and stressed all the time.
You follow me?
That's not living my friend.
Yes, money is important, but your TIME is what matters most.
I'm not telling you to quit your job and go spend the day having fun.
Don't be silly.
I'm telling you to make a plan to get to a place in life where you'll enjoy as much of your day as possible.
Makes sense?
As I said, you don't have much time on this planet, might as well make it enjoyable.
My uncle once told me:
"When you die, you don't take anything with you except good memories."
[bctt tweet="When you die, you don't take anything with you except good memories" username=""]
I 100% agree with him.
4) Self-esteem
One of the worse, if not the worse, things that happens when you don't walk away from hopeless situations is that your self-esteem suffers.
Your self-esteem determines how likely you are to believe in yourself.
Without self-belief, it's unlikely that you'll ever take action and achieve anything great.
If you don't allow yourself to walk away from hopeless situations, you'll carry a weight so heavy that you won't be able to move forward and make progress in life.[bctt tweet="If you don't allow yourself to walk away from a hopeless situation, you'll carry a weight so heavy that you won't be able to move forward and make progress in life." username=""]
Read that last sentence again.
5) Happiness
As I said repeatedly through this article, it all comes down to whether you're happy or not.
And, as long as you're in a hopeless situation, you'll never be 100% happy.
There's no way around it, you have to just walk away.
If walking away isn't an option, for example, you hate your job but can't quit because you need the money; then do everything in your power to make it an option.
Always keep in mind that your hopeless situation is holding your happiness hostage.
…And only YOU can let it free.
Talk soon,
-Alexander Writer