Dating Women Online
In a world where technology has taken over and making things easier and faster, online dating has become VERY popular.
You simply sign up for any dating site, create a profile, and in an instant, you have access to women who live in your city.
Instead of going out and having to approach women, you simply send them a message, and they either reply or they don't.
While this is great for men who fear rejection, it can also affect your confidence in a negative way.
I'll explain why later in this article.
Let's first talk about you dating women online and how to go from sending her a message to setting up a date.
Sending Your First Message
The first thing to realize when you message a woman is that there are MANY guys emailing her as well.
Knowing this, you must make your first message interesting so she responds. 
You don't have to write the greatest message of all time, but send her something that she doesn't hear all day.
"Hey baby, you're hot"
"What's up beautiful?"
"Hey sexy…"
None of that!
Here's an example of good message:
"Hey, I read your profile and I have to admit that it was refreshing. Something tells me that you might be more than just another pretty face. I'd like to talk to you more if you promise not to be the crazy or stalker type".
What does a short and sweet message like this communicate?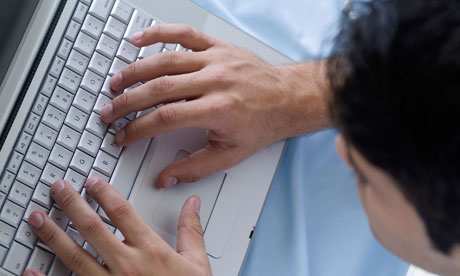 1) You actually read her profile, not just messaged her based on her looks.
2) You gave her a genuine compliment followed by an ego boost by assuming that she might an interesting person, not  just some pretty woman.
3) You have personality and a sense of humor since you teased her with the crazy or stalker joke.
After she reads your message, she'll be intrigued and want to learn more about you.
So what's the next step?
Make sure your profile is actually interesting.
Post recent pictures of you doing interesting things and having a good time.
Please don't take "selfies" in your bathroom mirror, at the gym, or in your car.
Don't take any selfies, period!
Have someone take a nice picture of you at an event, a park, while mountain biking, or something similar.
Make sure your personal hygiene and appearance is presentable in each picture.
In your profile, don't dwell on what you do for a living.
Mention it quick if you want, and then go straight into things that make you interesting.
Talk about hobbies, goals, and your standards.
Women like a man with standards.
Mention what the women you seek MUST have.
…and I'm not talking about body image.
Speak on what type of personality you like.
What she must be into, enjoy, and want in the future.
Demonstrating that you're not a man who just "settles" for whatever comes along is very attractive to women.
What To Do After She Responds
If she responds, you have successfully passed the hardest part which is actually getting her attention.
Good job!
Now, it's time to get her on the phone.
Sounds like I'm moving a little fast?
Well guess what, my friend…
You have to move a little fast with online dating.
Why?
Because like I mentioned before, there are A LOT of guys messaging her.
You want to get her mind off the dating site and focused on you and you only!
If your conversation turns into an endless event of back and forth emails, a lot of things can go wrong.
She can get busy and forget to check her messages later.
Some other guy can grab her attention.
She might simply get bored of the back and forth messaging.
So after she responds, what to do you do?
Comment back on a few of the things she wrote and then add the following at the end of your message:
"Hey, I'm going to head over to _______, send me your number and I'll give you a "quick" call while driving"
Let's dissect that message, shall we?
1) You value your time, you're not stopping your life to sit down and talk to her. Not that there's ANYTHING wrong with sitting at home and talking to women, but you haven't even met in person. Let's leave plenty of conversation topics OPEN until you do meet. Leave the long phone conversations for later.
2) You mention the word "quick". Maybe she's concerned that you'll want to spend hours on the phone when you call. By letting her know that you're on the way somewhere, she'll have peace of mind that it'll be a quick call and can do whatever she needs to do without being rude and hanging up on you.
3) You took initiative as a man. You don't sit there and message back and forth like a kid. You get things moving! 
Now let me just say that yes some women might consider you asking them for their number a little too forward.
However, if you come across as a genuine, authentic, NORMAL, and funny guy; the chances of her giving it to you are high.
In my experience, 3 out of 5 women will give you their number when you ask for it.
Remember that dating is a number's game.
One day, no women will give you their number.
The next day, they ALL will.
How To End The First Call
So once you guys chatted on the phone for a bit, it's time for the next step.
Sure feels like we're moving fast, doesn't it?
We're not.
Your time is valuable and you don't have time to waste speaking to a woman online or on the phone for weeks.
If you liked her profile, she liked what you messaged her, she liked your profile, and gave you her number, why not set up a date?
After chatting for 10 minutes or so on the phone, tell her "Hey I'm going to let you go but I'll tell you what, let's meet up for coffee and a walk around _______ Friday at 7:15"
Let's do some more dissecting shall we?
Even though coffee is one of the most COMMON first dates, you're being slightly different than most guys.
You're letting her know that you're not going to sit across each other drinking coffee in an awkward way.
You're going to get coffee and walk around a plaza, park, or any nice location in your town.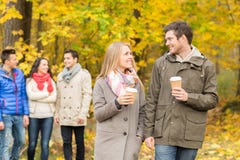 Grabbing coffee and walking around is WAY better than just sitting across each other like a job interview.
Try it, and you'll see what I mean.
If she agrees, then you say "Great!…See you then!".
What to Wear, Talk About, and Do At The End 
Keep in mind that you're just meeting for coffee.
Dress nice but in a casual fashion.
Depending on the weather, some nice jeans with casual shoes and a polo style shirt will work just fine.
Make sure your clothes fits you right.
No baggy or extra tight clothes, please.
Make sure your shoes and belt match and that your fingernails are clean and short. 
Take it easy on the cologne, a simple spray on each wrist and behind each ear will work.
While on the date, be positive, fun, and laid back.
Tease her a little, treat her like a friend.
Don't talk about friends, family, or work.
Ask her what she's interested in, what she loves the most, what her happiest memory is, her favorite dessert…
Joke with her and tell her how lucky she is to have scored a date with you.
The most important thing is keeping the date fun and relaxed.
If all goes well during coffee, suggest to go grab something to eat, watch a movie, or set up a 2nd date.
That's it.
Simple, quick, and effective!
Why Dating Women Online Can Hurt Your Confidence
The reality of the situation is that A LOT of women might not reply to your messages.
Is it because they're repulsed by you, think your dumb, or appear worthless?
No, my friend.
Don't be so hard on yourself.
Dating women online is a numbers game!
What happens is that women get SO MANY messages that they don't even check half of them.
Imagine if you message a women at today  5 p.m. but she doesn't check her messages until tomorrow at 9 p.m.
How many guys do you think will message her in 28 hours?
I've heard stories where women receive up to 150 messages DAILY online.
If she doesn't respond, you have to remember not to take it personal.
Sure, in some cases, you might not be her type.
…but the majority of the time, it's because she doesn't see your message.
When a lot of women don't respond to your message, it only makes sense that a lot of women don't find you attractive.
Right?
Wrong!
If you were to approach the same number of women in public, you'll discover that your success is a lot higher!
Should You Date Women Online
I believe that you should keep an open mind and meet women everywhere! 
I believe dating women online is great.
In public, online, at the supermarket, through friends and family.
The reality is that you can meet someone great through any of these options.
What I don't recommend is that you ONLY  meet women online.
Continue to spark up conversations with women on the street.
Attend parties and events and talk to women who appear to be single.
And most importantly, be patient.
Meeting a great woman can take time.
-Alex
PS – Want my personal and private dating advice? I provide a detailed response to everyone who buys my book. Click my book below to buy now and email me at DatingquestionsforAlex@gmail.com. In your email, tell me your exact situation with your woman and I'll show you what to do so you can fix it. You'll receive a response from me within 24 hrs. (Offer available until February 28, 2018)