How to Clean Foggy Headlights
I know a lot of my readers are in their early 20s which is a time that money might be "tight".
That's why I decided to share this easy and effective trick to help your headlights look new.
Back during my college days, I was driving a Honda Civic which I owned for 8 years!
What a reliable car that was…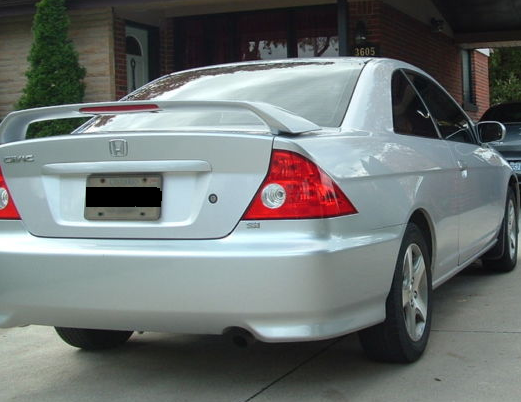 I bought it when I was 16 and it lasted me all through high school and college.
Why did I keep it so long?
Because money was tight and it was a very cost effective car.
It was great with gas and never gave me any engine trouble besides basic wear and tear.
Over time, my headlights became "foggy" and a yellowish color.
As a result, my car appeared A LOT older than it actually was.
My first thought was: "Well, let me shop around and buy new ones".
I searched online and went to local automotive stores but I couldn't find a good deal.
Being a college student who worked part-time, I barely had money for food and gas.
There was no way I could afford new headlights.
One day in the break room at work, I was talking to my co-worker about it.
He went on to tell me about this cheap, effective, and even kind of funny trick.
"Dude, just rub toothpaste on them, let it sit for 15 minutes, and rinse with water" 
Of course, I didn't take him serious.
Why in the world would any sane person put toothpaste on their headlights?
It's toothpaste!
Feeling like it was an obvious prank, I laughed it off and didn't follow his advice.
The next time I saw him at work,  he asked how my headlights came out.
I told him it was time to drop the joke.
He proceeded to explain that it was no joke!
That someone had showed him the trick and that it really works.
After a little more convincing, I told him that I would give it a try.
….And guess what?
It absolutely worked!
I got home, covered my headlights in toothpaste, and rinsed them with water.
To my surprise, my headlights looked brand new!
Until this day, I can't wrap my head around putting toothpaste on headlights. 
But you know what?
It's cheap, easy, and most importantly, it works!
Here's what you'll need:
Toothpaste

Toothbrush 

Water 

Towel

Dirty headlights 😀
Here's what to do:
First, wash the headlights with water and soap to remove recent/excess dirt.
Dry them fully and apply the toothpaste.
You don't have to use a lot, just enough to cover the whole headlight.
Put a nickel size amount on each corner and a couple more towards the middle.
Spread the toothpaste all over with the corner of a towel like the image below.
Next, let it sit for 15 minutes.
Important: Don't be impatient, wait the full 15 minutes so you get the best results.
I know you'll be excited to see how great your headlights will look.
Patience, my friend.
Once the 15 minutes are up, begin scrubbing in a circular motion with a toothbrush.
Make sure you scrub all over for a clean and even finish.
Last, rinse the toothpaste off using either a water hose or by pouring water over.
When done rinsing, use the clean side of the same towel to dry your headlights.
That's it! 😀
Here's the best way to wash your car after you're done.
We'll talk again soon,
-Alex