5 Fail-Proof Ways to Earn Money From a Blog Forever
My guess is that if you start a blog with the intentions of monetizing it; you'll want to make money forever, not just a couple months or years.
Right?
You may have heard me say before how the beauty of a blog is that you do the work once and continue to get paid for it day after day, month after month.
I'm going to teach you the 5 fail-proof ways to earn money from a blog forever and explain why they work so well.
So let's not waste any more time and get right into them, shall we?
1) Advertising
Just like those big billboards you see on the street and commercial ads on TV; your blog's a place where advertising can convert people into customers.
Wherever people go, advertising has potential.
So what do you advertise?
The most popular strategy to use is Google AdSense.
You simply choose a designated area on your blog where you'll allow Google to display an ad.
Each time that ad gets clicked, you get paid.
Typically, people place these ads on the top of their website or on the menu located to the far right.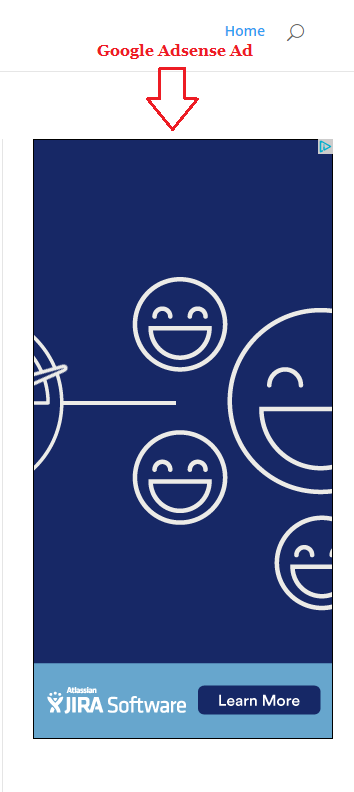 The great thing about Google AdSense is that you earn money whether people buy what's advertised or not.
As long as a click is generated from your website, you're getting paid.
End of story.
However, unless you're getting a LOT of traffic, the profits aren't that great.
Most ads will earn you .05 -.10 cents per click, while some will earn you a little more.
The issue is that unless you have a TON of people clicking your ads, you won't be earning a livable income.
But even if you just earn $50 per month, that's $50 you can save.
The longer your website is around and the more you continue to grow it; the more your traffic will increase and the more ad clicks you'll get.
I tell you this so you don't expect to earn thousands of dollars if your website is relatively new.
But for websites that have been around a while and get plenty of traffic, this strategy can bring you passive income month after month.
The only downside to these ads (and the reason I don't use them on this blog) is that they take people away from your website.
I want people to read as many articles as possible so I can help them and earn their trust.
Earning their trust and selling them an eBook later is far more profitable than them clicking an ad now.
With that said, it's still important to consider Google AdSense because it works very well.
Right now I only use it in my niche websites.
2) Affiliate marketing
Besides Google Adsense, you can also advertise other people's products and services.
You do this by becoming an affiliate of theirs.
It's as simple as reading someone's book or using their service, writing about your experience, and advertising them on your website.
They'll provide you an affiliate link and every time a sale is generated from your website, you'll earn commission.
I personally pay my affiliates 75% commission per sale.
That means if you advertise my eBook Mr. $100, you'll earn $21.75 for each paying customer you send my way.
You don't have to write the book, edit it, setup the payment processor, or create the sales page.
All you have to do is read it and tell others your story on how much it helped you.
Easy money.
Affiliate marketing is one of the most popular ways to earn money online.
You'll notice how most people who sell products or services have an affiliate program you can join.
Check out my affiliate program here.
3) Digital products
Digital products are my personal favorite for the simple fact that there's no overhead costs.
You don't have to ship the product out to the customer which also means they don't have to pay shipping.
But most importantly, they don't have to wait.
Therefore, digital products not only save the customer money, but also allow them instant access.
All of my eBooks are available for immediate download to all my readers.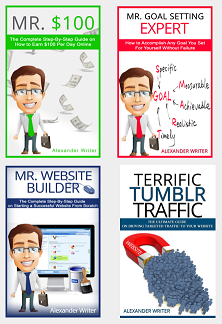 I've had moments where I receive a payment notification and then get an email a couple hours later from the same person telling me how much they enjoyed the book.
Digital products are and will always be one the easiest and most profitable ways to make money.
And here's a secret: Write an eBook that will stand the test of time.
In other words, make it about a topic that will be useful not only today, but for many years to come.
This is why topics like fitness, dating, and money are great options.
After all, who doesn't want a better body, a great dating life, and more money?
Furthermore, do you think that any of those topics will ever become outdated?
Of course not!
Take your time and create one great product and it'll earn you money FOREVER.
Trust me.
4) Physical products
While physical products come with more expenses than digital products, the profit can be huge.
A couple of examples of physical products include health supplements, t-shirts, hats, coffee mugs, or anything else you want to offer your audience.
There are countless websites online that will design t-shirts for you.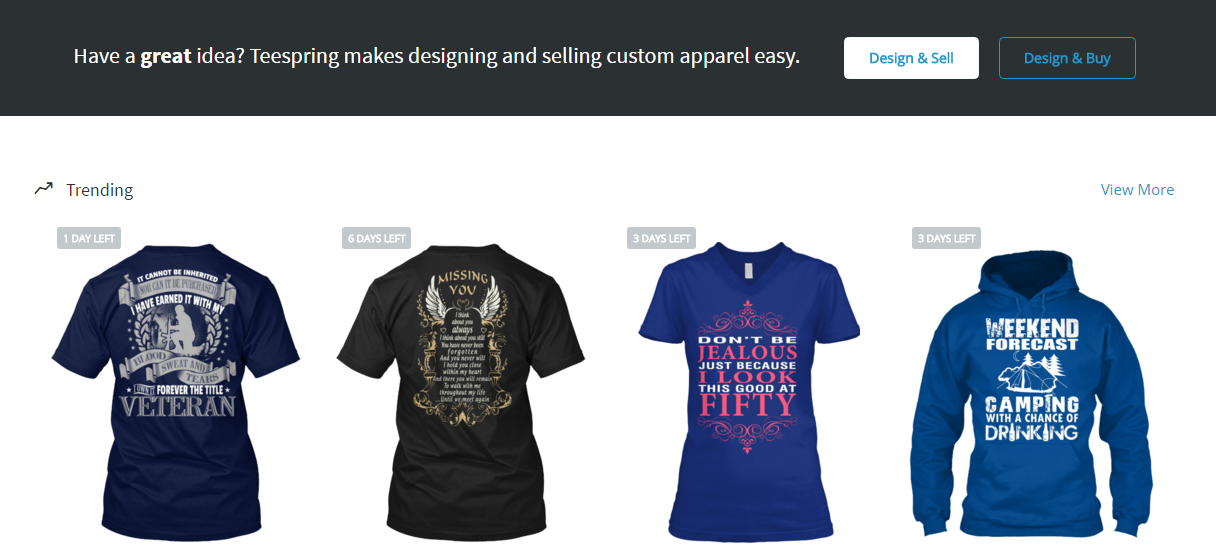 Many of them will also work as your drop-shipper and ship all orders directly to the customer.
However, I've learned through my own research that most people prefer to ship their products themselves to the customer in order to save money. 
If you can keep an inventory of your products and have the time to ship them yourself, go for it.
It all comes down to personal preference.
I'm currently working on finishing my money making blueprint.
But once that's complete, I have plans to begin selling physical products as well.
Another thing I cover inside Mr. $100 is how there are companies who sell you products in bulk.
You can then turn around and sell those same products individually at a higher price.
It's as easy as buying a ton of t-shirts, putting your logo/slogan on them, and selling them on your website.
Let's do some quick math:
You buy 100 t-shirts for $200. 
You sell all 100 t-shirts for $15. ($1,500 in sales)
$1,500 in sales – $200 cost = $1,300 profit!
Sure, you'll have to worry about other expenses such as shipping, packaging, and the design/print of the shirts.
However, the total profit will still be great.
There are MANY bloggers selling t-shirts and other physical products on their website.
Why?
Because it works!
5) Services
The final way to earn money from a blog forever is through services.
While this requires your time, it's still a very lucrative opportunity.
You can be on a beach somewhere while people buy your digital products, but you have to be present and devote your time for services.
Examples of services include consulting or completing projects for customers.
You can do consulting through Skype calls.
Simply talk to and give people advice for an hour.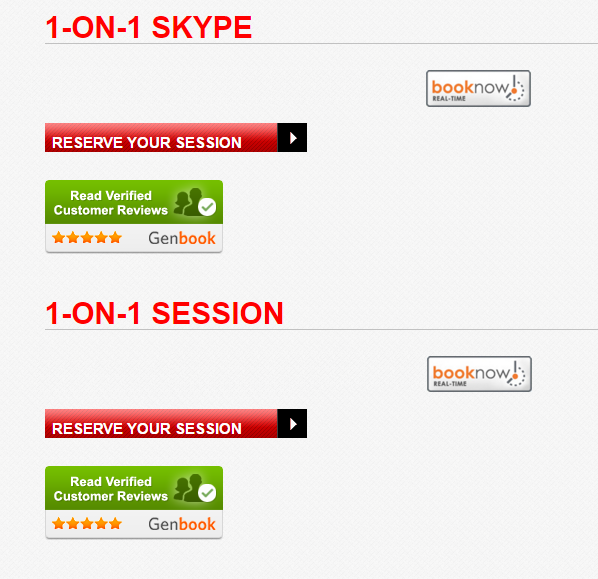 …Or you can help with projects such as creating their website or designing a custom diet plan for their body type.
There are many different options for services you can offer.
Many people would be shocked if they knew they could earn the same amount of money in two hours that they do in a full days work at their current job.
It's as easy as charging $100 for a 60 minute Skype call.
Just two calls per day and you're talking $1000 a week.
That's $1000 dollars for 10 hours of your time.
…And that's if you only schedule two calls per day and take the weekend off.
If that doesn't motivate you, nothing will.
"But, Alex, that sounds too good to be true. I'm not sure that would work"
No?
Then why is the internet FLOODED with people offering Skype calls and a ton of other customer services on their websites?
People love personal attention. (And will happily pay for it)
And while you may think that $100 is a lot for most people, it's not.
People will sacrifice in other areas just to have a 1 on 1 session with you. (If you offer value)
Again, this works best if your website revolves around fitness, dating, money or any other popular niche.
I know without a shadow of a doubt that if I offered Skype sessions on this blog, I would make a fortune.
…But that's not the goal right now.
So there you have it.
You now have the 5 fail-proof ways to earn money from a blog forever.
My advice is that you eventually combine all 5 of them.
You should also constantly seek improvement and growth for your blog.
Always keep learning and applying new things.
The day you stop learning and growing is the day you put a limit on your earning potential.
I've been blogging for a year and half. (October 2014 – Present)
Come back in 5 years and you'll see I'm still be here.
Talk soon,
-Alex
PS – Download my NEWEST book "How To Make $100 Every Day On The Internet" because it's going to show you my ALL my proven ways to make money online.