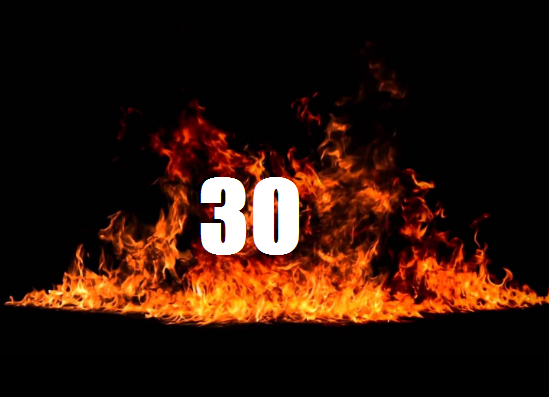 Note: If you're in desperate need to lose the MOST fat in the shortest amount of time possible, make sure you get my NEWEST book Demon Diet.
Let's continue.
Losing 30 pounds in 30 days is one hell of an accomplishment.
Have you seen what 30 pounds of fat looks like?
It's insane!
If you manage to lose this much, you'll look like a completely different person.
While many so-called "fitness experts" will say that losing this much weight quickly is bad for your health; what they don't tell you is how much WORSE it is to carry those extra 30 pounds of fat around daily.
After all, have you ever heard of someone who dropped 30 pounds quickly and had negative side-effects?
I know I haven't.
I have a lot of experience with cutting fat and have learned many things.
That's why I decided to share how to lose 30 pounds in 30 days with you.
It's extremely possible.
Follow all the steps below and your success is guaranteed.
Remember that it's only 30 days.
Not 3 months, 6 months, or a year.
30 days!
So take it seriously and get it over with.
Let's begin!
1) Intermittent Fasting
By now, I'm sure you've heard someone talk about it.
Intermittent fasting is making a lot of noise in the fitness community.
In layman's terms, you give your body more time to use your stored fat as energy by going longer periods without eating.
You don't eat less with I.F. (Intermittent Fasting).
Instead, you fit all your food for the day into a specific eating window.
The most popular form of I.F. is a 16 hour fast and an 8 hour eating window.
An example of a daily eating schedule would look like this:
11am – 7pm (Eat breakfast, lunch, and dinner)
7pm – 11am (Fast. No food. Only water, black coffee, or tea without calories)
As you noticed above, a lot of the fasting time is included in your sleep.
This make things a lot easier.
All you really do is push your breakfast up a couple of hours.
I.F. works very well.
If you're serious about losing 30 pounds in 30 days, you MUST make this part of your diet plan.
2) Coffee
Coffee is your best friend during a diet.
It speeds up your metabolism (not a lot but every little bit helps) and curbs your appetite.
It also provides you energy which people tend to lack when losing weight.
This is due to eating less calories.
It's best to drink it black.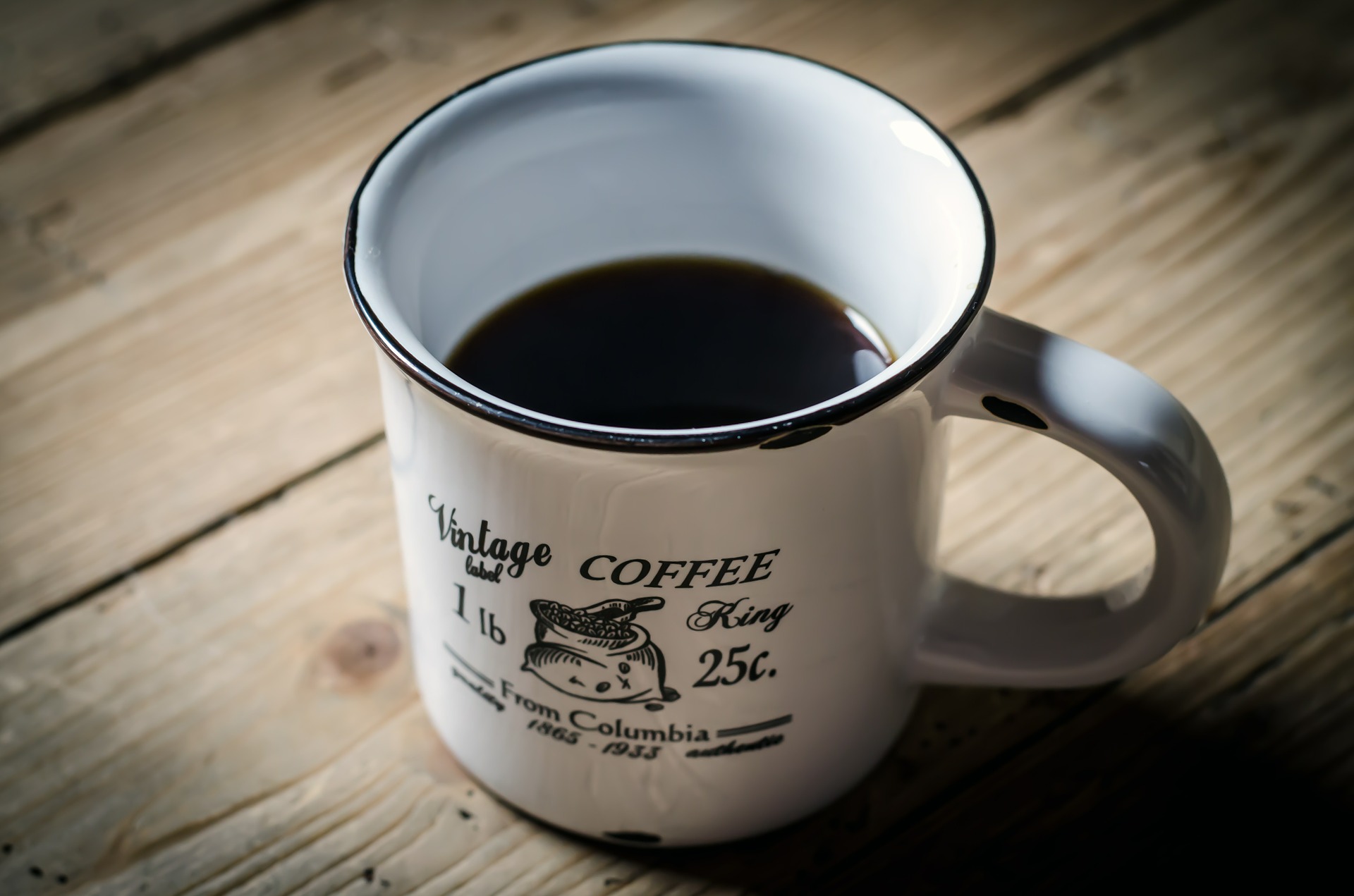 Drinking black coffee is an acquired taste.
But once you get used to it, you'll always prefer it over cream and sugar.
A cup of black coffee has less than 5 calories.
When you have it in the morning, waiting until 11am to eat your first meal becomes easy.
Especially if you drink plenty of water.
When attempting to lose 30 pounds in 30 days, coffee plays a vital role in your success.
It's not to say that you can't succeed without it.
But it does make things a lot easier.
3) Water
If you can't get yourself to drink water, you're simply not serious about the 30 pounds.
You should be drinking one gallon per day minimum.
Don't tell me it's too much.
It really isn't.
As long as you start drinking it the moment you wake-up and take gulps throughout the day, you'll barely notice it.
However, you will be going to the bathroom a lot more than usual which is a good thing.
Your urine should either be a light yellow or clear color.
If it isn't, guess what?
You're dehydrated!
I can't begin to explain the importance of being hydrated when losing weight.
Dehydration slows down your metabolism, makes your body think it's hungry, and makes you tired.
You simply can't afford to be dehydrated when trying to lose 30 pounds in 30 days.
So don't.
4) Sleep
You have to sleep 7-8 hours minimum.
While 7 hours is acceptable, 8 is a lot better.
It doesn't matter what you have to sacrifice.
Do it.
If you really want those 30 pounds to come off, you need to make this a priority.
Lack of sleep negatively affects your hormones.
It makes dieting difficult by increasing your appetite.
This happens because it lowers leptin (an appetite suppressing hormone) levels in your body.
When trying to lose weight, an increase in appetite is the LAST thing you want.
Do whatever necessary to get those 8 hours.
5) Multiply ideal weight by 10
You must eat a specific amount of calories to achieve your ideal weight.
If you weigh 200 lbs. and want to lose 30 lbs., this means your goal is 170 lbs.
In order to determine how many calories you'll need to eat to reach that weight, multiply 170 by 10.
This gives you 1700.
You now know that eating 1700 calories per day will get you to your ideal weight.
The good news is that when you do I.F. and have less time to eat, you get to enjoy bigger and more satisfying meals.
As a result, 1700 can feel like a TON of food.
This makes dieting feel effortless.
You must stay at this calorie range during the entire 30 days.
No cheat days are allowed but a cheat meal is important. (More on this later)
6) Eat small until event
There's a good chance that something will come up during the 30 days.
Either a birthday, wedding, work event, or something similar.
It's fine.
Don't think you can't eat.
I find it silly when I hear people at a party say "I'm not eating. I'm on a diet".
Listen to me.
It's perfectly OK to eat.
But…
YOU MUST PLAN AHEAD!
Eat an incredibly small amount that day.
I recommend a small portion of protein, green leafy vegetables, and a ton of water and coffee.
This will keep your calories extremely low.
Therefore, once you get to the party, you can have a decent sized plate without feeling guilty.
But be careful.
Watch those portion sizes.
Try your best to eyeball the amount of calories on your plate.
The less calories you eat during the day, the more room you have leftover for the party.
Remember that calories in vs. calories out is all that matters.
If you burn more than you eat, you lose weight.
It's science.
7) Fast one day per week
This is more mental than anything.
Fasting a whole day (no food) is madness to some people.
"How can I go a day without eating? I'll starve!"
No.
You won't.
If you're trying to lose 30 pounds in 30 days, trust me that your body has plenty of energy (fat).
People go days without eating all the time.
Have you ever heard of anyone who died or got incredibly sick because they didn't eat for a day?
Of course not.
Fasting once a week will put you at a HUGE calorie deficit.
You also maximize HGH in the body when you don't eat anything for 24 hours.
High levels of HGH (Human growth hormone) help torch fat off your body.
A day of fasting gives your digestive system a break.
When you digest food, it puts a lot of stress on the body.
The process requires a lot of blood.
This is why you feel tired and lazy after a big meal.
Fasting is practiced in countries all over the world for its benefits on the human body.
You can drink all the water, black coffee, and calorie free tea that you want on these days.
It's incredibly easy to go without food when you've made the decision not to eat.
Do your best to keep busy these days to keep your mind off eating.
Again, it's more mental than anything.
I'm sure you've gone days where you haven't eaten for whatever reason.
Maybe you were sick, sad, or simply not hungry.
You survived, didn't you?
Pick a specific day out of the week when you'll be fasting.
I recommend the day after your cheat meal (discussed in #18 below) because your leptin levels will be at their highest which makes going without food a lot easier.
8) Walk one hour morning
Get up an hour earlier and go for an hour walk.
This small exercise will target your fat stores since you wake-up in a fasted state.
You'll also give your metabolism a kick-start for the day.
I recommend listening to an audio-book as you walk so that you get smarter and healthier simultaneously.
Walking one hour daily for 30 days really adds up and will make a huge impact on your weight-loss.
I'm not telling you to jog or run.
Just walk.
Do it.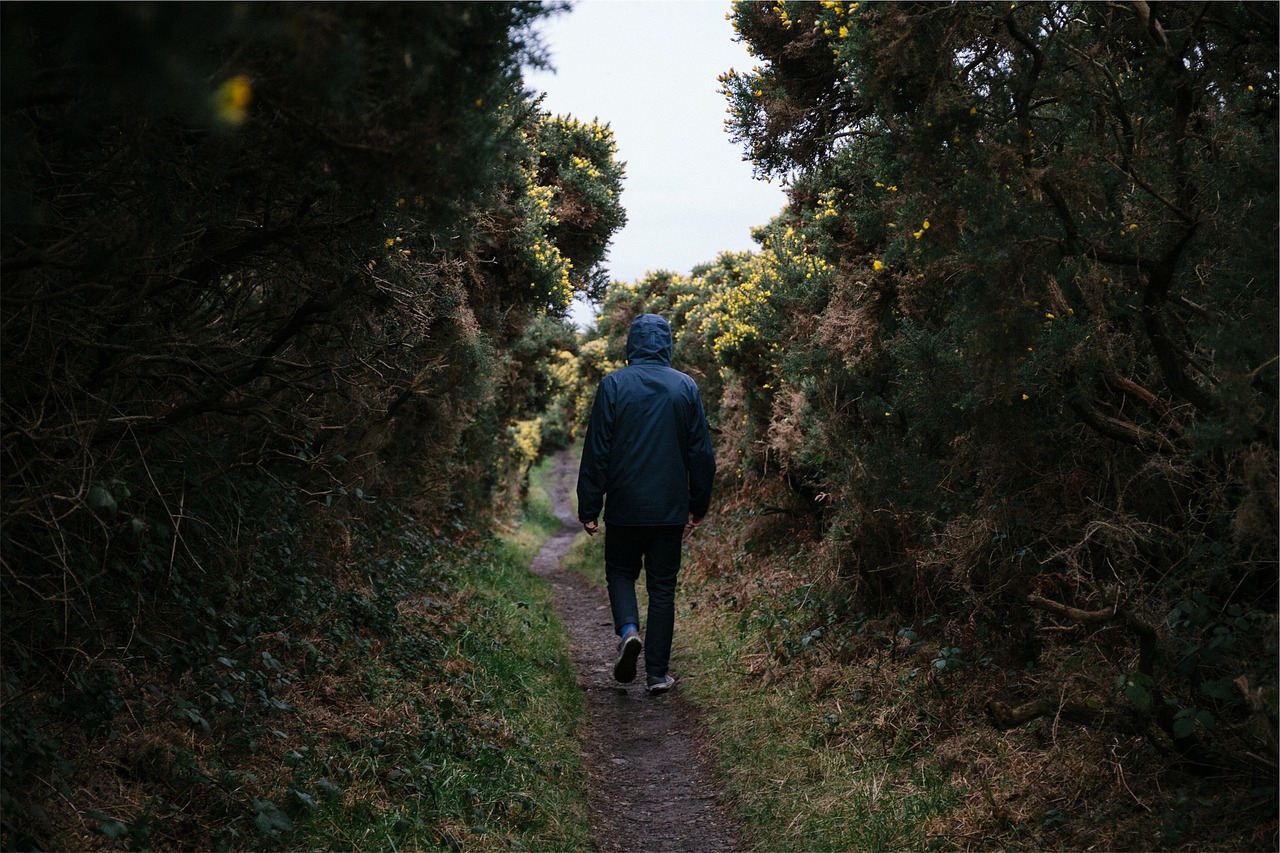 9) High fat
I don't know why people fear eating fat.
Actually, I do know.
It's the food industry's fault.
The whole marketing concept of "fat-free" boost product sales.
The reality is that your body needs fat.
Healthy fat.
It keeps your hormones working efficiently and helps you achieve satiety (feeling full).
Without fat, you'll feel like you're starving.
As long as you don't go over your calories, eating fat will not affect your weight-loss.
It'll only help you.
The best fats are olive oil, avocados, nuts, almond butter, and coconut oil.
10) 20 jumping jacks every hour
Seems insignificant right?
Well, do the math.
Let's say on average you're awake 16 hours out of the day.
That's 20 jumping jacks multiplied by 16.
This gives you a total of 320 per day.
Multiply 320 by 30 days and you get 9,600 jumping jacks!
Trust me when I tell you that this will make a HUGE difference in your weight-loss.
Small and consistent things add up very quickly.
11) 10 push-ups every hour
This follows the same concept as above.
Doing the same math, you'll find that you'll complete 4,800 push-ups in a month.
If you're new to push-ups and have trouble doing 10, don't worry.
Just get down and do as many as possible.
Even if you can only do one, you'll noticed that you get a little stronger every day.
For both examples, if you can't perform the exercise every hour for whatever reason, just keep a log and make sure you complete the total required for each day.
You should have 320 jumping jacks and 160 push-ups completes daily.
It doesn't matter whether you spread them out throughout the day or do them all in one sitting.
What matters is that you do them!
12) Fat burner
A fat burner is magic in a bottle.
It completely curbs your appetite and provides additional energy for longer workouts.
Coffee is great, but a fat burner can really make things easier.
I recommend C4 ripped (Get it on Amazon) because it not only works as a fat burner, but also give you amazing energy before workouts and curbs your appetite.
If you have a cup of black coffee in the morning and a fat burner a couple hours later, you'll easily go hours without eating.
Just know that your energy will be intense in case you work in an office. (Ha-ha)
13) Protein
Protein has great weight loss benefits.
Its thermogenic effect is higher than fats or carbohydrates.
Your body uses 25% of the protein calories you eat just digesting your meal.
So if you eat 50 grams of protein which is 200 calories (protein = 4 cal. per gram), 50 of those calories don't count. 
Amazing.
This is the reason why people tend to feel hot when eating a lot of protein.
Not only does it burn more calories, but it does a great job at keeping you full.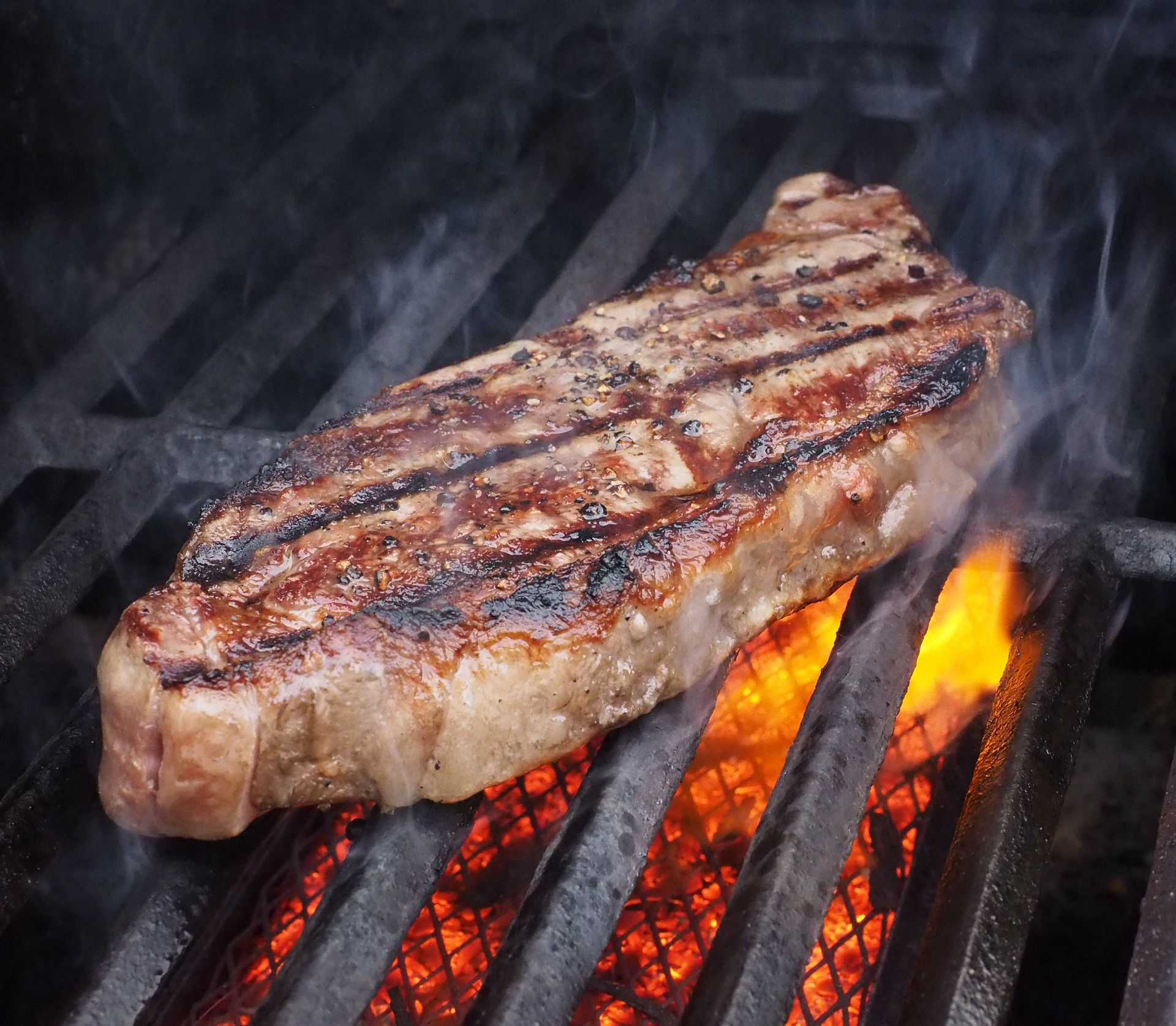 14) Spices
Spices help give your food flavor.
Many of them have a decrease in appetite side-effect and speed of your metabolism.
Again, it's not a HUGE amount.
However, the goal during these 30 days is to combine as many small things as possible in order to have a HUGE impact.
Hot sauce works great since it has no calories and is incredibly spicy.
One of my favorite diet meals is a can of tuna mixed with onions, hot sauce, and mustard.
I can go HOURS without food after that meal.
Try it.
Spices are typically calorie free so don't be scared to use them.
I highly recommend Cinnamon because it improves insulin sensitivity.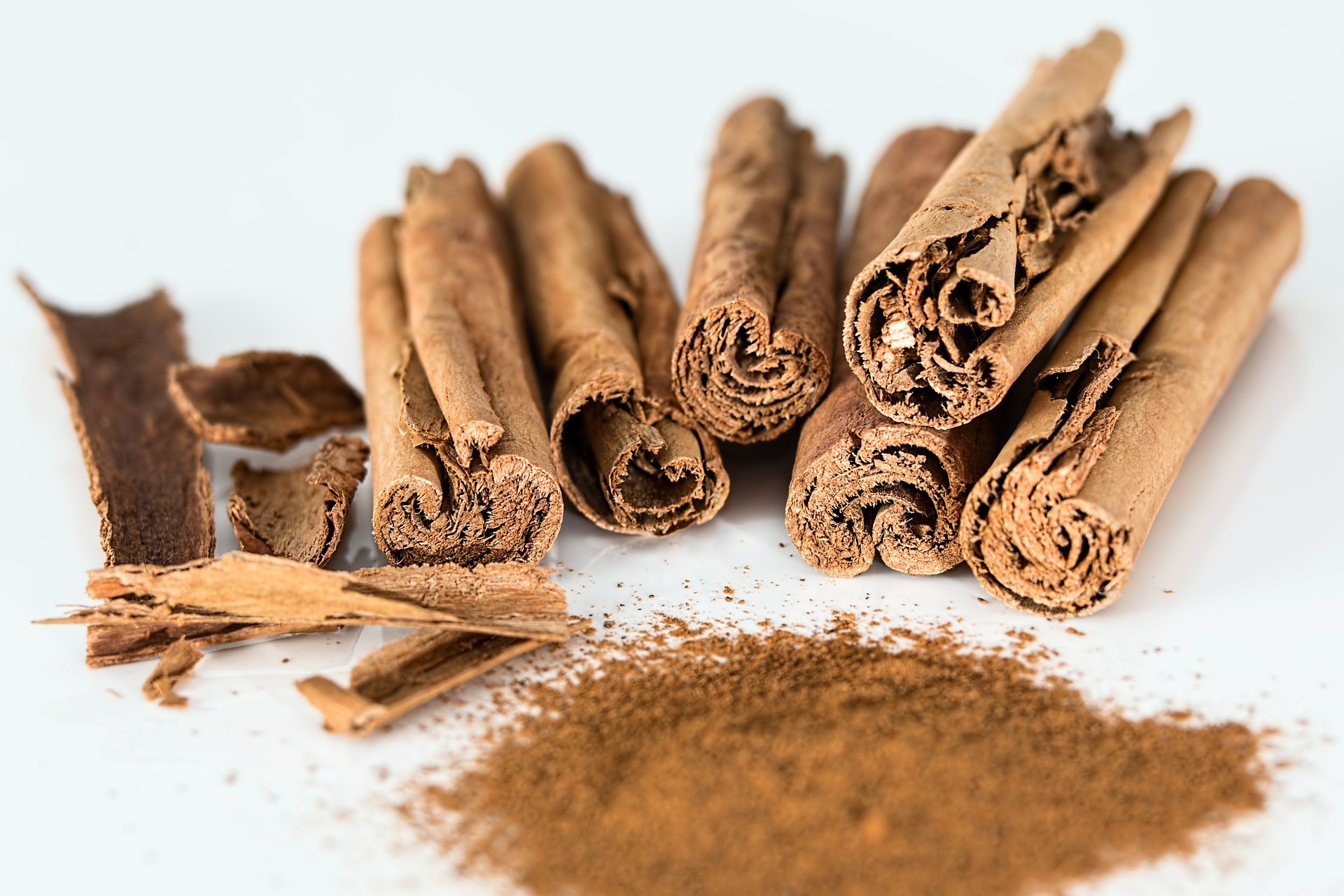 Very important when losing weight.
15) Fiber
Fiber keeps you feeling full and "regular".
Get plenty of green veggies or sneak a Fiber one bar into your calories every day.
A tall glass of water and a snack high in fiber will instantly curbs your appetite.
Especially if you drink the water cold.
I guarantee it.
16) Eat slowly
The brain takes 20 minutes to activate the feeling of fullness.
I use to have the issue of eating incredibly fast.
Seriously, I was like a vacuum cleaner.
As a result, I'd always feel hungry after finishing my plate.
This caused me to overeat even though I was already full.
I just didn't know it yet.
I learned to chew my food more and slower.
Not act as if I were in an eating race.
17) Jump rope
Hands down, this is the absolute best fat burning exercise there is.
I know it looks pointless.
But trust me, my friend, jump rope will have weight melting off your body as incredible rates.
Read my article 3 Ridiculous Easy Ways I Torch Fat Off My Body.
If you've never jumped rope, it can be a little frustrating at the beginning.
However, if you're consistent, you'll quickly get the technique down.
Pick a time in the day to perform 30 rounds of one minute.
Rest one minute in between each round.
If you find that you're tripping on the rope often, try jumping without it.
Perform the same movement of jumping every time you turn your wrist.
Perform this exercise 5 days out of the week.
Unlike walking, this takes a huge toll of your body and you need to give yourself adequate rest so your muscles recover.
Don't skip this step!
I use and recommend The Boxing Training Jump Rope because it's the one the pros use.
It's also cheap and works better than to the other expensive options.
18) Cheat meal once per week
This is tricky and can be done wrong if you're not careful.
The right way is to have a meal ONCE per week that puts you 500 calories over your daily limit.
So if you usually have 1700, you'll eat a total of 2200 that day.
This helps reset leptin levels and keeps you melting fat fast.
Leptin levels tend to drop after a week of dieting.
In order to reset and have them at their highest, a cheat meal is necessary.
Again, be very cautions.
You can easily turn 500 calories into 1,000 if you're not careful.
19) Bigger meal at night
A lot of people tend to get hungry late at night.
I'm one of them.
The goal here is to leave your biggest meal for last.
This provides a huge window of feeling full up until bedtime.
If you're eating 1700 calories, try to eat 700-800 during the day and save 900-1000 calories for dinner.
This small trick works wonders!
Again, coffee and fat burners work great to get you through the day in case you typically get hungry.
20) Don't starve yourself
You must eat a minimum number of calories for your desired weight.
Many people go on crazy crash diets which ultimately forces them to quit and binge eat.
Your body needs calories for all its daily processes.
And while fasting one day per week is perfectly healthy; under eating for many days or weeks is NOT.
21) Avoid artificial sugars
I'm not telling you to avoid them for health reasons.
I'm telling you to avoid them because they make you EXTREMELY hungry.
When you give your body "fake sugar", it spends the whole day looking for it.
Your brain tasted something sweet earlier that it didn't digest.
As a result, it searches for that sugar until it finds it.
Consequently, you get hungry.
This happens most often to people who drink a lot of diet drinks.
Ever heard how there are people who drink diet coke and are heavier than those who drink regular coke?
It's true.
22) Fit favorite food into calories
We all have a favorite food.
Mine is pizza.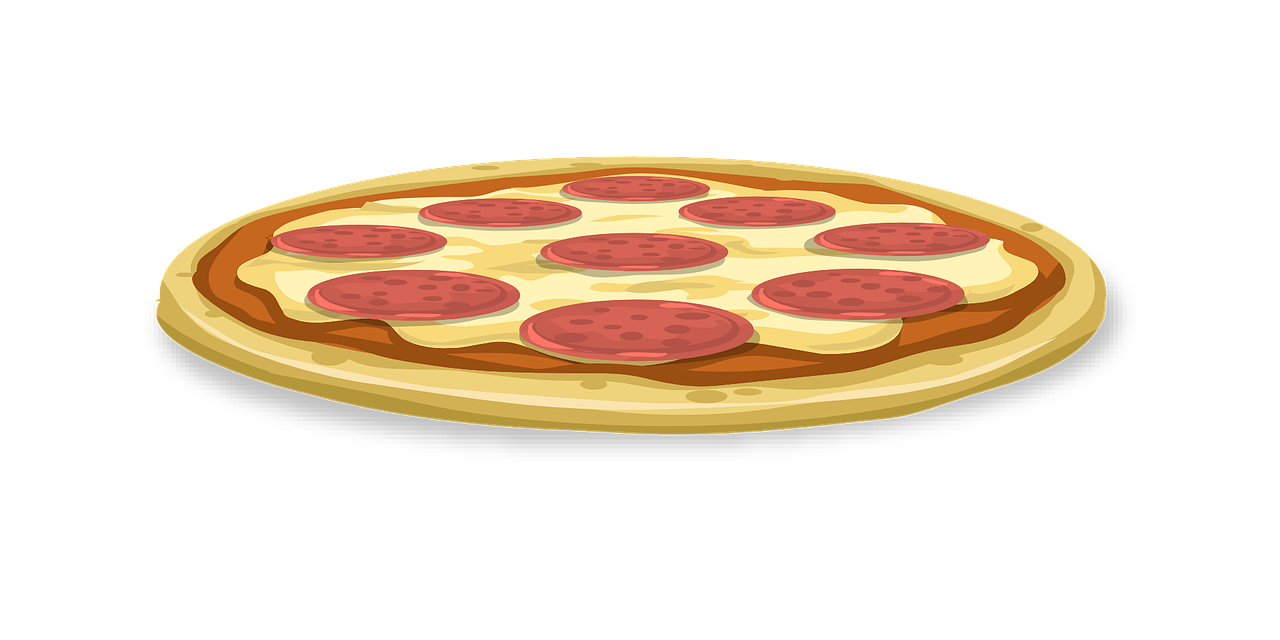 Yours might be macaroni and cheese.
Regardless of what it is, you can safely fit it into your calories.
Sure, you can't eat an entire pizza, but you can certainly get away with eating two slices.
Again, be careful here.
People who prepare your food at restaurants don't really measure the exact ingredients they use.
While their nutrition section may claim a slice of pizza is only 250 calories, it may actually be 350.
Maybe they used a little extra sauce, cheese, or other topping.
It's best to cook your own favorite foods so you know EXACTLY what's going into them.
23) No processed food
While it is 100% possible to lose weight eating processed food, it is not ideal during these 30 days.
Processed food makes you lethargic and lacks nutrition.
The goal during these 30 days is to MAXIMIZE energy and feel full in order to make the process easy.
If you must have fast food, only have it for your cheat meal.
Once per week isn't going to hurt you.
But once per day will.
24) Eggs
Eggs are the perfect food.
They have fats and protein.
As you saw me mention above, both are very important nutrients when dieting.
Eating two boiled eggs with hot sauce, 2 oz. of avocado, and drinking a glass of water is a great snack.
Not only is it low in calories, but it gives you instant energy and fills you up.
Total calories = 240.
Try to have eggs in at least one of your daily meals or as a snack.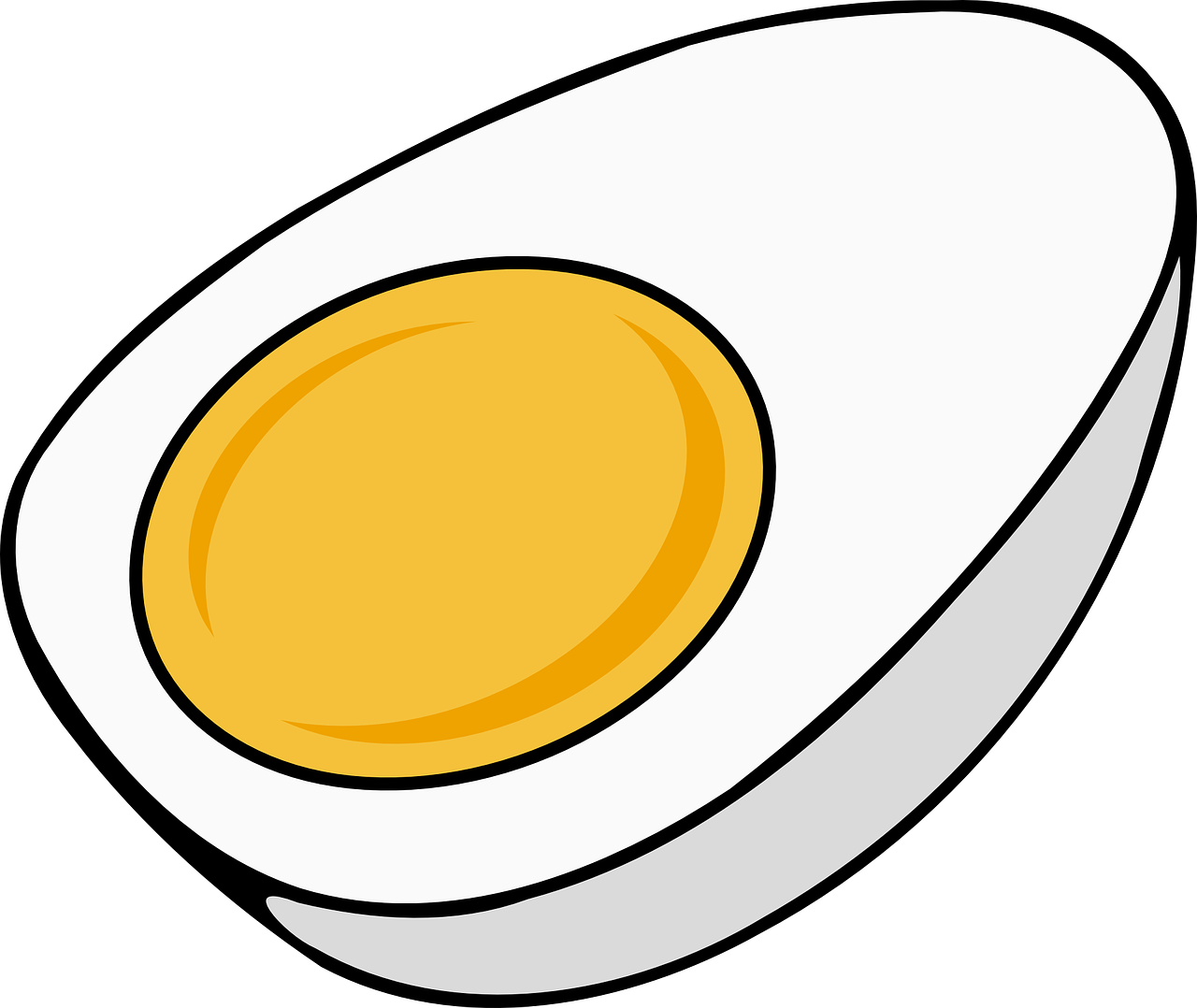 25) Brush teeth after meals
This is great for people who love dessert.
If you have the habit of reaching for something sweet after meals, brush your teeth immediately.
The taste of freshness in your mouth will keep you from wanting to eat.
It also makes whatever you're eating taste weird.
This small trick works wonders.
Give it a shot.
26) Give yourself time to feel full
Going back to #16, it takes your brain about 20 minutes to feel full.
Sometimes you'll have a small meal that you can't possibly take longer than 5 minutes to eat.
Fine.
Just allow yourself the time to achieve satiety.
Discipline yourself to let 20 minutes go by before eating more.
This can be difficult at the beginning.
Push through.
27) Food addiction is in the brain (not real)
You might think that you can't do this and that you just need to eat.
It's all in your mind.
You're not going to die if you push through and don't give into your feelings of hunger.
Most of the time, you're not even hungry.
You simply have a habit of eating more.
It's crazy how our mind works.
Just follow all the steps in this article and don't give in to any temptations.
You'll be fine.
28) Take Yohimbe supplements
This is one of the few products that actually works for fat-loss.
It makes your fat cells a lot more susceptible to burn fat.
Most fat burners include Yohimbe.
However, in case you decide not take a fat burner for whatever reason, this might be something you'll want to consider.
Some people like to take additional Yohimbe on top of what their fat burner includes to get quicker and better results.
I recommend this one from Amazon.
29) Don't eat out
Like I mentioned in #22, it's best not to eat out to avoid eating more calories than you intend to.
Nothing is worse than eating more calories without trying to.
How much would it suck to think you're eating a 400 calorie salad but in reality it's 650 calories?
I know that preparing your own food can be a pain sometimes.
But push through and just do it.
If you really want to lose 30 pounds in 30 days, you're going to have to make the sacrifices.
30) Make a commitment
This is the first place to start.
You must make a personal commitment that you're going to stick through with this.
30 pounds in 30 days is very possible but only if you make a commitment to stick to the rules.
Things come up in life.
It's very easy for someone to justify breaking their diet.
But a commitment helps prevent that.
Follow through and you'll be incredibly satisfied with your results.
All the tips in this article feed off each other.
They must all be combined in order to get the best results in the most enjoyable way possible.
Talk soon,
-Alexander Writer